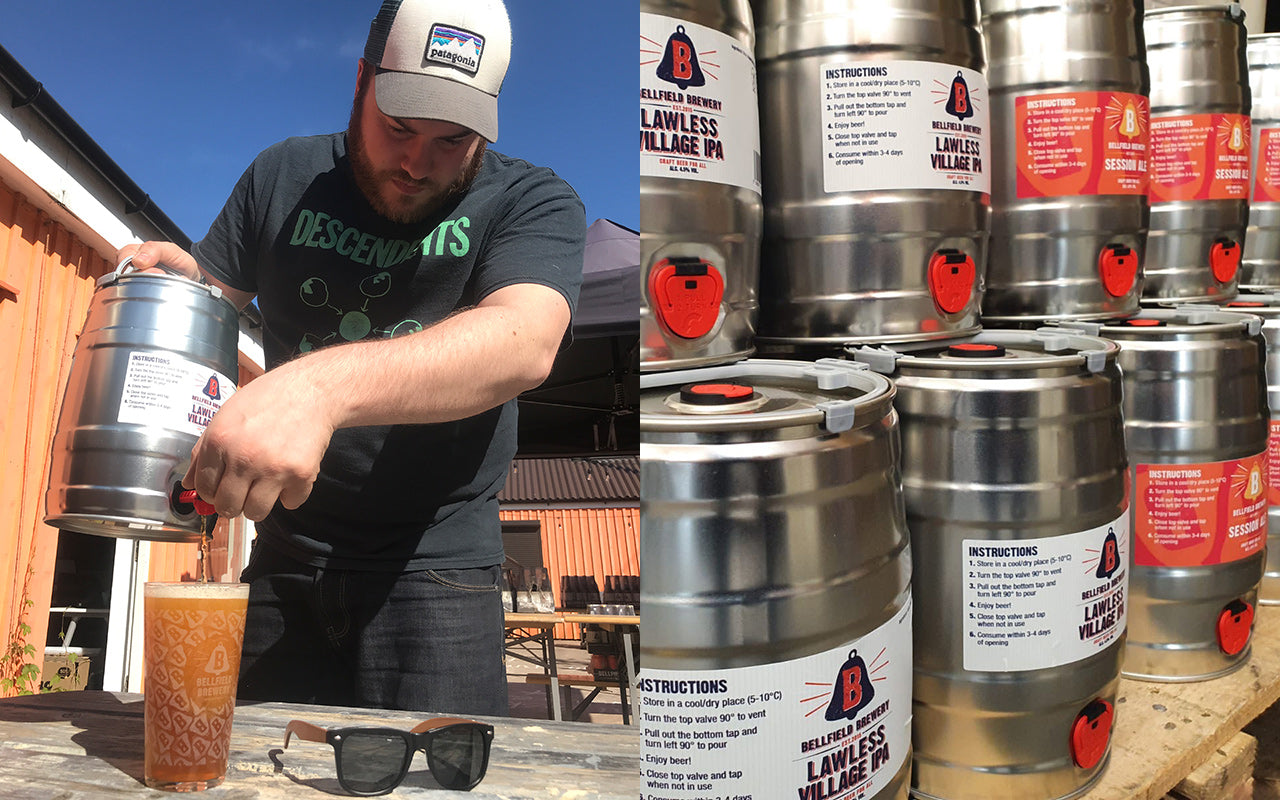 Have you been dreaming of a pint of draught beer, fresh from the cask?
Well it might be a very long time before pubs, taprooms and beer gardens open again, but don't despair!
We recently launched our long-awaited 'barrels of joy'; dinky 5 litre mini casks (8/9 pints) filled with our award-winning Lawless Village IPA or Session Ale, fresh from the brewhouse here in Abbeyhill, Edinburgh.