Lockdown Blog #2 - Dreaming of draught beer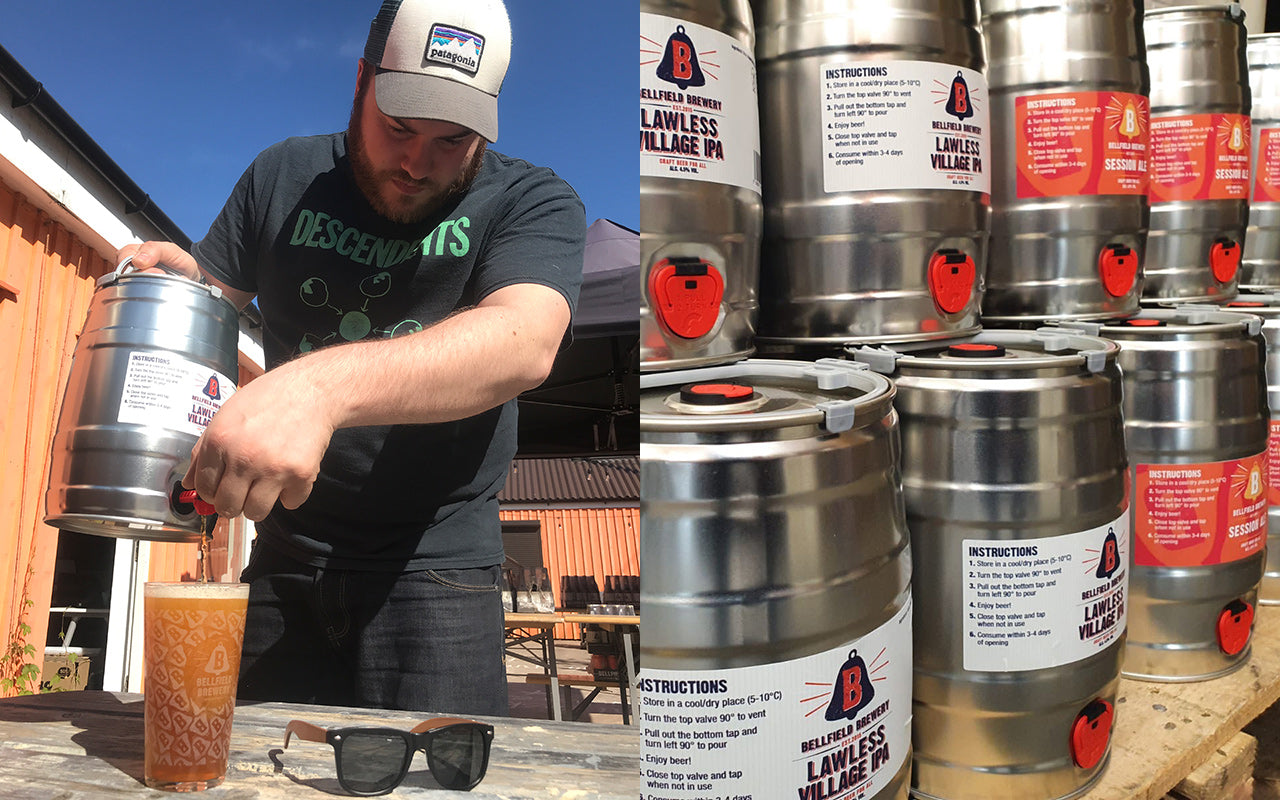 Have you been dreaming of a pint of draught beer, fresh from the cask?
Well it might be a very long time before pubs, taprooms and beer gardens open again, but don't despair!
We recently launched our long-awaited 'barrels of joy'; dinky 5 litre mini casks (8/9 pints) filled with our award-winning Lawless Village IPA or Session Ale, fresh from the brewhouse here in Abbeyhill, Edinburgh.
Stock will vary due to high demand and whilst we sold out of the first batch of IPA almost immediately, there's still plenty of Session Ale. Our brewer Keith has been busy filling more, and is working on some recipes for special Lockdown Beers.
You can buy them through our online shop, for collection in person (contactless) from the brewery and also for dispatch around the UK.
How best to enjoy your mini cask
Store in a cool, dry place (5-10℃)
Turn the top valve 90° to vent
Pull out the bottom tap and turn left 90°  to pour
Enjoy beer!
Close top valve and tap when not in use (but do not push tap all the way back in)
Once open, consume within 3-4 days. As with all real ale
Recycle: our mini casks are made of aluminium and can be recycled, along with your cans.
How to maximise the taste
Ideally when you get the mini cask home, keep it cool but not in the fridge.
You can dispense and enjoy immediately but after some experimentation we've found that if you break the top tab to vent the cask and then leave it to sit for 24 hours, with the vent open, it tastes even better.
If you want a bigger head on your pint, pour from a bit of a height (30cm or so).
Buy now:
Order your Session Ale mini casks via our online store for pick up at the brewery. Plus 20% off bottles & cans for pick up or delivery to your home🏠🍻. https://t.co/qlplyypvbW #SupportLocal pic.twitter.com/NOyP3qZ9zh

— Bellfield Brewery (@TheBellfield) April 27, 2020
Let us know what you think and do post pictures (and tag us) on social media:
Twitter: @TheBellfield / Facebook: @BellfieldBrewery / Instagram @bellfieldbrewery
Thanks for your support,
Team Bellfield
---
Also in Lastest News from Bellfield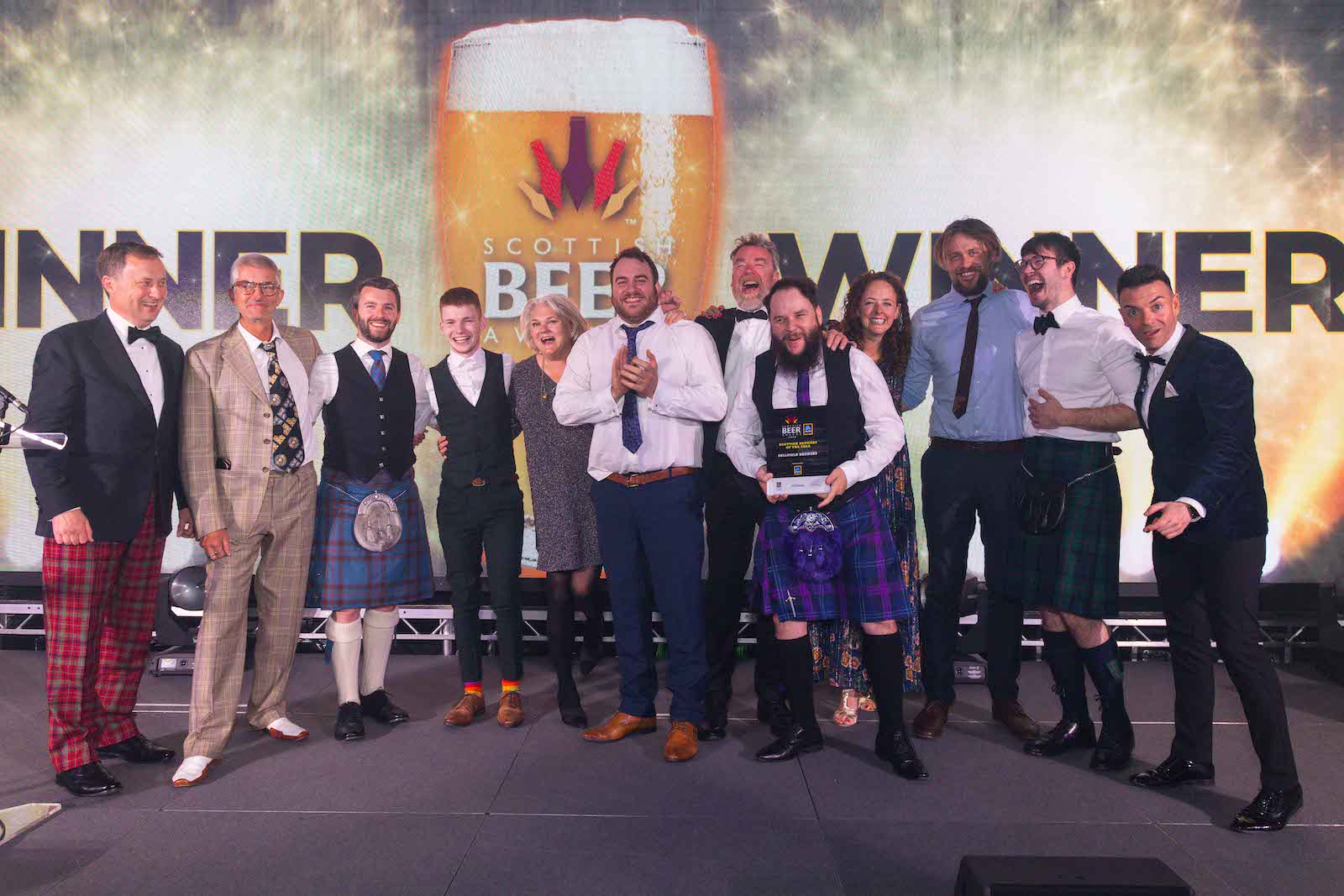 Edinburgh's Bellfield Brewery won four awards at last week's Scottish Beer Awards, winning three medals in the taste awards and the ultimate prize of the night, "Scottish Brewery of the Year", sponsored by Aldi.
Bellfield's Vienna Secession Lager won gold for "Best Amber or Dark Beer", their Craft Lager won silver for "Best Lager" and Wild Shore Saison won bronze (out of 27 finalists!) for "Best Session Beer".