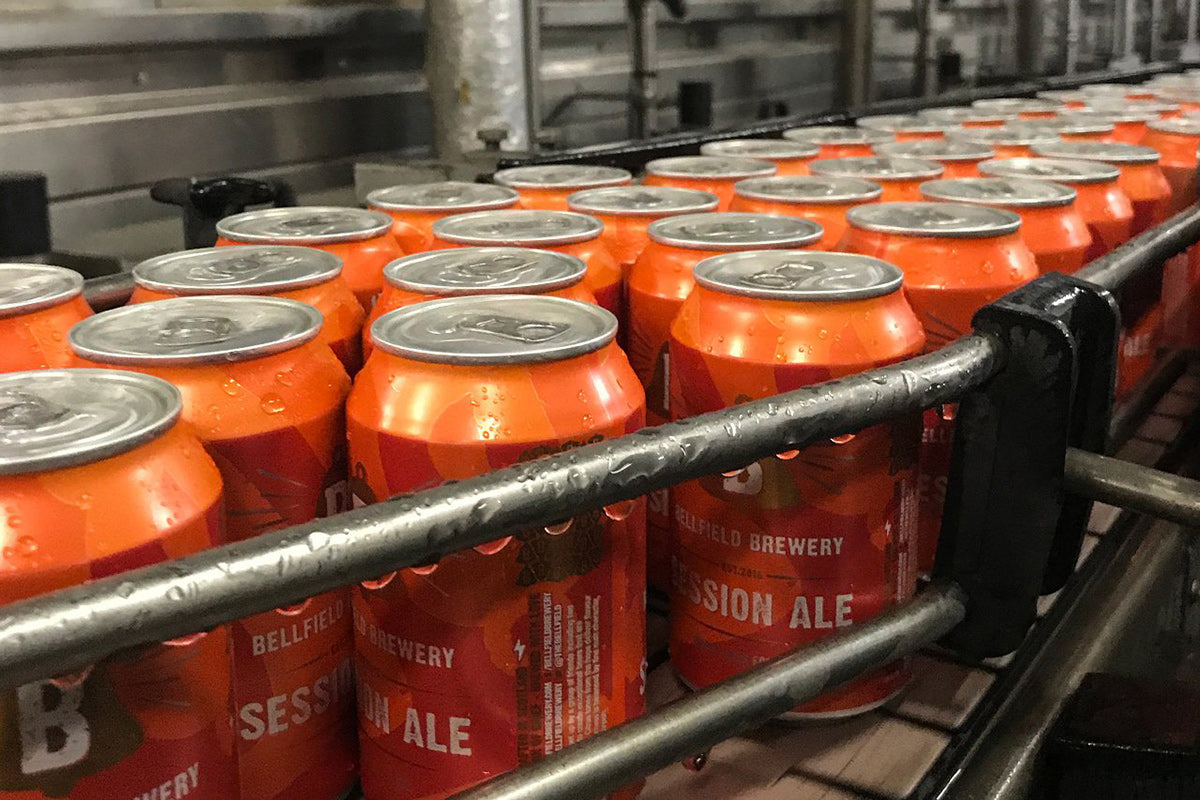 When did beer drinkers fall in love with the can rather than the bottle?
You need to go back 90 years. Up to this point, beer had only been available in barrels or in glass or heavy stoneware bottles. (In fact the history buffs among you, might like to know that bits of stoneware beer bottles still regularly wash up on our local beach here in Portobello, Edinburgh, sometimes with the maker's name or beer name still visible!).
The shift from bottle to can started in the USA, when a Virginia-based brewery became the first to commercially package beer into cans, in the 1930s.
At that time, cans were heavy duty tins, which needed a special triangular, can piercer to open them.
Meanwhile, on the other side of the Atlantic, Felinfoel, a small brewery in Wales, led the field in commercial beer canning, thanks in large part to Wales' 200+ year-long dominance in global, tin-plate production.