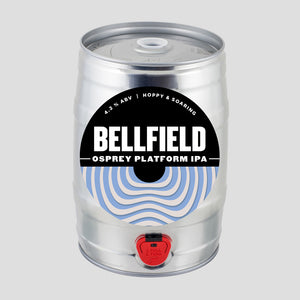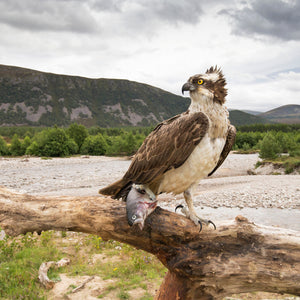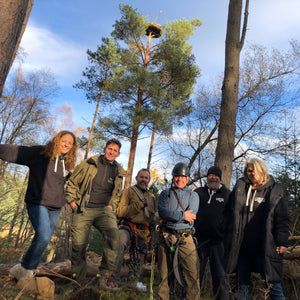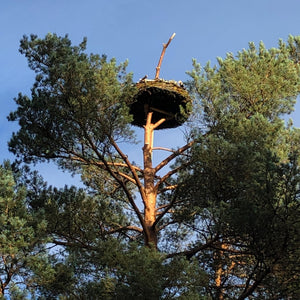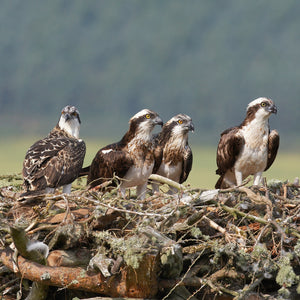 Osprey Platform IPA - 5 litre mini cask
Enjoy a pint of cask conditioned draught beer at home with our freshly filled and unfined mini casks.
Bellfield has recently worked with the rewilding charity, SCOTLAND: The Big Picture to help support Scotland's osprey population by sponsoring the construction of a special nesting platform. For every mini cask sold, we'll donate an additional £2.50 to the SCOTLAND: The Big Picture. We've launched this special beer to help further promote the project. 
You can read more about our support of this project on our blog.  
Osprey Platform IPA (4.2% ABV): Bursting with tropical and fresh citrus flavours from Mosaic, Ahtanum and Cascade hops. This trio of American hops is well balanced by a biscuity and honey-like malt body. A generous proportion of oats provides a creamy, full, mouthfeel to the beer.
Certified gluten-free and suitable for vegans.
Ingredients: Water, Barley Malt, Maize, Oats, Yeast and Hops.
Not for sale to people under the age of 18.
Photos: ©Peter Cairns/scotlandbigpicture.com
---