Totally Wired Stout – Bellfield's Latest Beer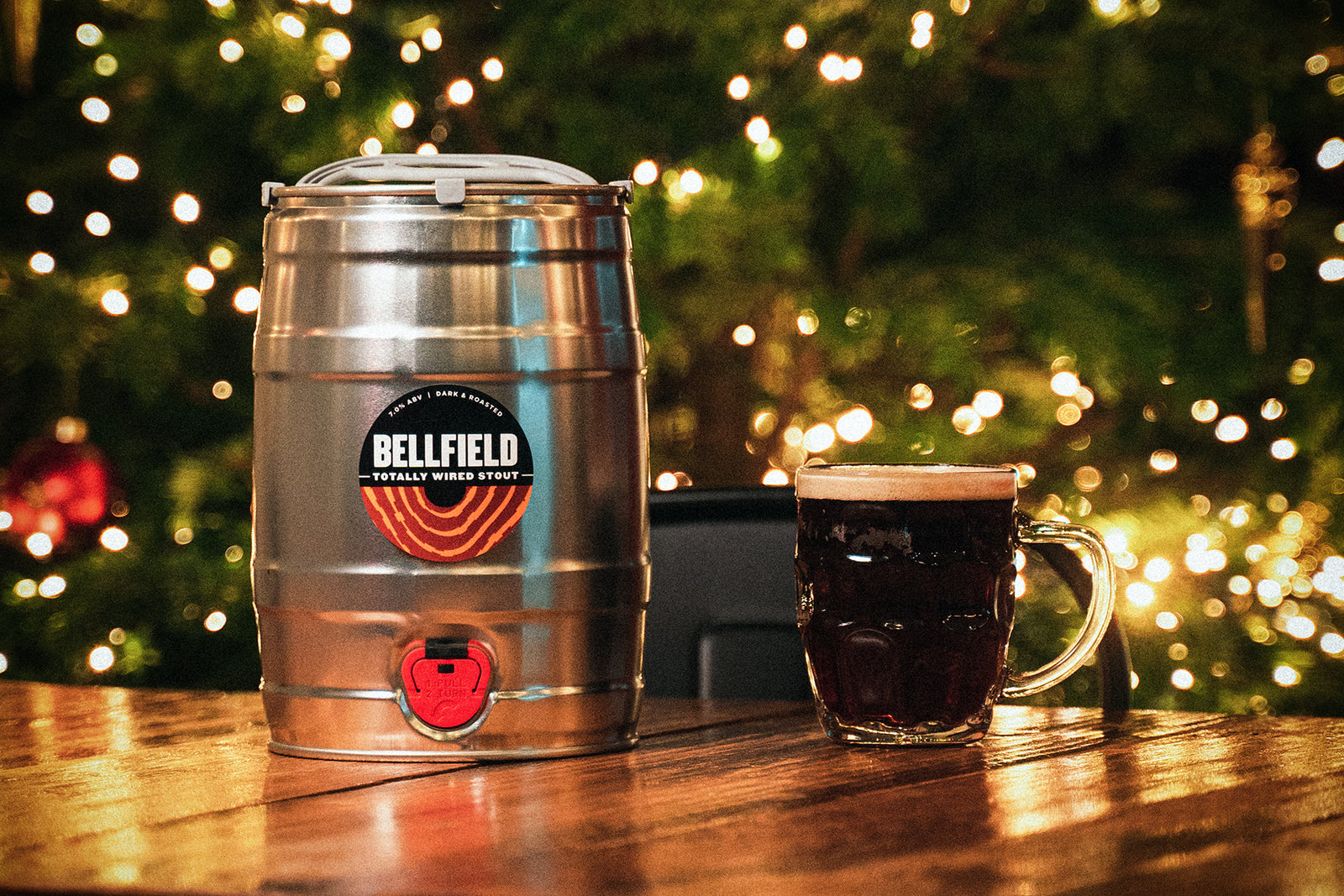 A strong, rich and full-bodied dark stout, Totally Wired Stout (7% ABV) is our newest beer.
Brewed with dark roasted malts, the complex, espresso and chocolate character of this beer has been amplified with an infusion of cold pressed coffee, from our friends at the amazing Obadiah Coffee company.
Obadiah sources and roasts speciality coffees from dedicated farmers. Their partners invest in the wellbeing of farmers and their communities, improving infrastructure, quality of life and income.
We dropped by to speak to them about our plans and they quickly recommended their "Macaubas" Brazilian coffee, a single-origin bean from the Patrocinio region which grows at 890m above sea level.
The beans were harvested in September this year and roasted by Obadiah in their state of the art roastery, in a railway arch just on the other side of the railway tracks from our brewery in Abbeyhill. They also recommended that we tried 'cold brewing' the coffee to achieve maximum intensity of flavour.
Our head brewer Keith Robertson prepared five different test batches in 5 litre mini-casks – each with different strengths of the coffee, some cold brewed and some brewed conventionally with hot water using espresso machine, cafetiere etc. In a blind tasting, one particular batch with the addition of cold brewed coffee, was the team's hands-down winner.
Eight kilograms of specially roasted and ground coffee were then soaked in cold water for 24 hours and the resulting brew was then added to the beer as it was nearing the end of fermentation.
Vanilla pods were also added, to give a subtle, creamy balance and complexity along with some dark muscovado sugar to add flavour and additional fermentables.
Speaking about the new beer, Keith said: "The roasty flavour adds to a perceived dry finish on the palate. It's an interesting style and a really tasty, creamy stout with a lovely mouthfeel."
And the name? Well, it's a reference to the coffee of course, but also a tribute to that amazing post punk band, The Fall, and their "curmudgeonly musical genius" founder, Mark E Smith, who died nearly three years ago. We hope he would have enjoyed a pint!
You can buy Obadiah's wonderful coffee direct from their online store and you'll also find a 250g box of the Macaubas coffee in our 'Arthur's Seat Edition' festive gift box, alongside our beers and a selection of wonderful products from other small, local suppliers.
Totally Wired Stout will be available in keg and cask (the latter only at our Taproom during December) and in 5 litre mini cask from our online store.
---
Also in Lastest News from Bellfield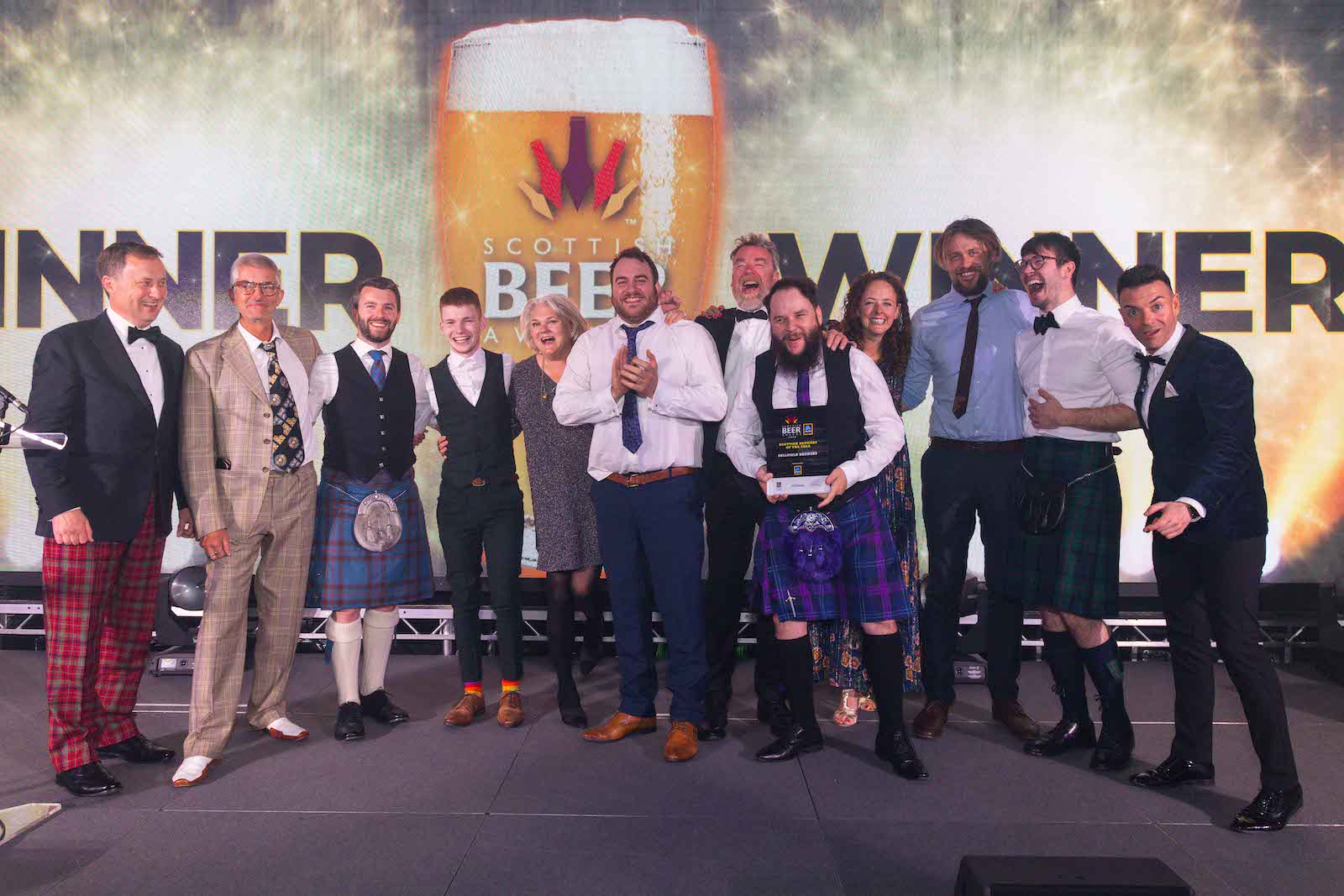 Edinburgh's Bellfield Brewery won four awards at last week's Scottish Beer Awards, winning three medals in the taste awards and the ultimate prize of the night, "Scottish Brewery of the Year", sponsored by Aldi.
Bellfield's Vienna Secession Lager won gold for "Best Amber or Dark Beer", their Craft Lager won silver for "Best Lager" and Wild Shore Saison won bronze (out of 27 finalists!) for "Best Session Beer".