Stockist profile: The Paper Mill, Lasswade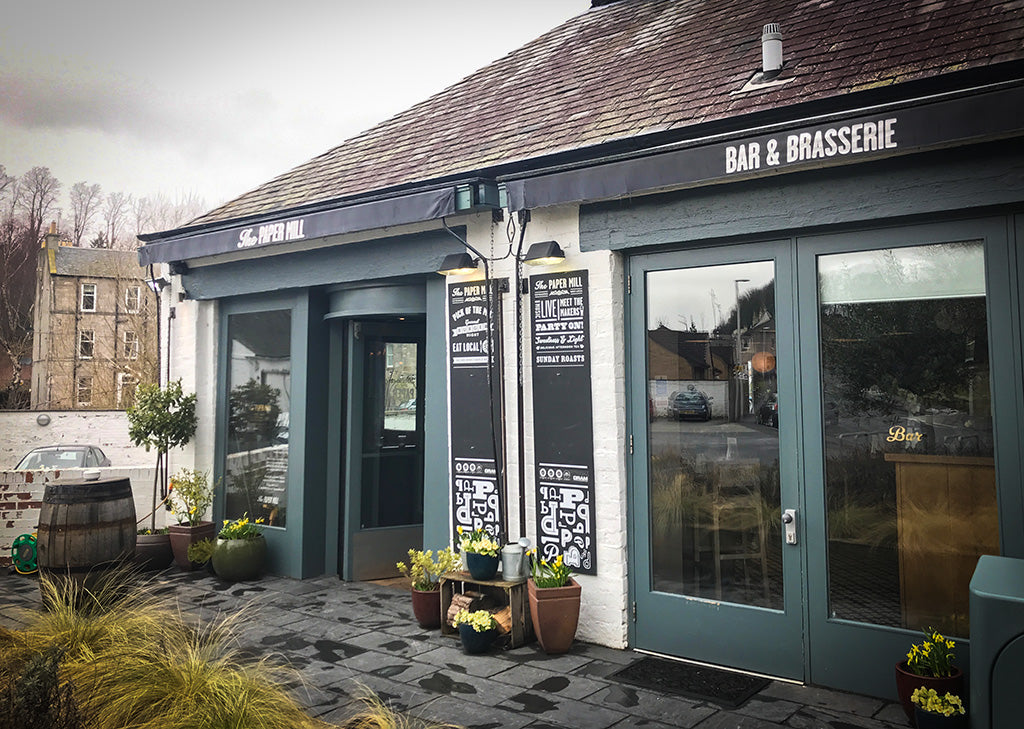 This month we speak to featured stockist, The Paper Mill, overlooking the beautiful River Esk in the conservation village of Lasswade. The Paper Mill is an all-day bar and restaurant situated in an historic former paper mill and just like Bellfield is independent. Here we speak to managers Barry and Karen at the Paper Mill.
How would you describe The Paper Mill?
Independently owned and operated bar and restaurant, in stunning riverside location just a few miles south of Edinburgh city centre.
Can you tell us a little bit about the history of the Paper Mill?
We have been open since 2012 when we totally renovated a dilapidated old former paper mill, breathing life back into it and creating a stylish and quality destination for the people of Midlothian and further afield.
What was the inspiration behind launching Paper Mill?
I had worked in the industry in Edinburgh city centre for years and having moved to Midlothian wanted to bring some of the city centre style and standards to the suburbs!
What your favourite dish on your menu?
Right now it's crab and chilli cakes with lime & coriander & pickled vegetables
Where did you get the inspiration for the beautiful decor at Paper Mill?
We were inspired by the history and heritage of the building and our surroundings in the leafy, conservation village so wanted to be sympathetic to both these aspects with lots of natural and reclaimed materials, whilst still being stylish and comfortable.
What do you love about where you are in Lasswade?
We love the support we have had from the local community out here in Midlothian and the networking with other local businesses is terrific. We also love the nature on our riverbank, seeing it mature and the wildlife return, after years of it being a derelict site.
How hard did you find it getting your gluten-free and vegan options right?
It's evolved quickly over the last couple of years to just becoming part and parcel of what we do. We have all our gluten free and vegan options marked up on our menus so it's no longer a case of having to pre order or call in advance if you have these dietary requirements. Because we work with lots of fresh produce our food is naturally quite healthy and because we cook everything from scratch most dishes that aren't gluten-free can be adapted anyway.
Can you tell us about any past and upcoming events that are happening at The Paper Mill?
We are just planning on making the most of any good weather this summer and have our outside terrace open as much as possible, it's a lovely relaxing suntrap where we serve food and drinks all day long, and we have blankets available for chillier days/evenings to make the most of it!
A trip to The Paper Mill is well worth it, so head on over to the perfect pub setting for great food, drinks and picture perfect setting.
---
Also in Lastest News from Bellfield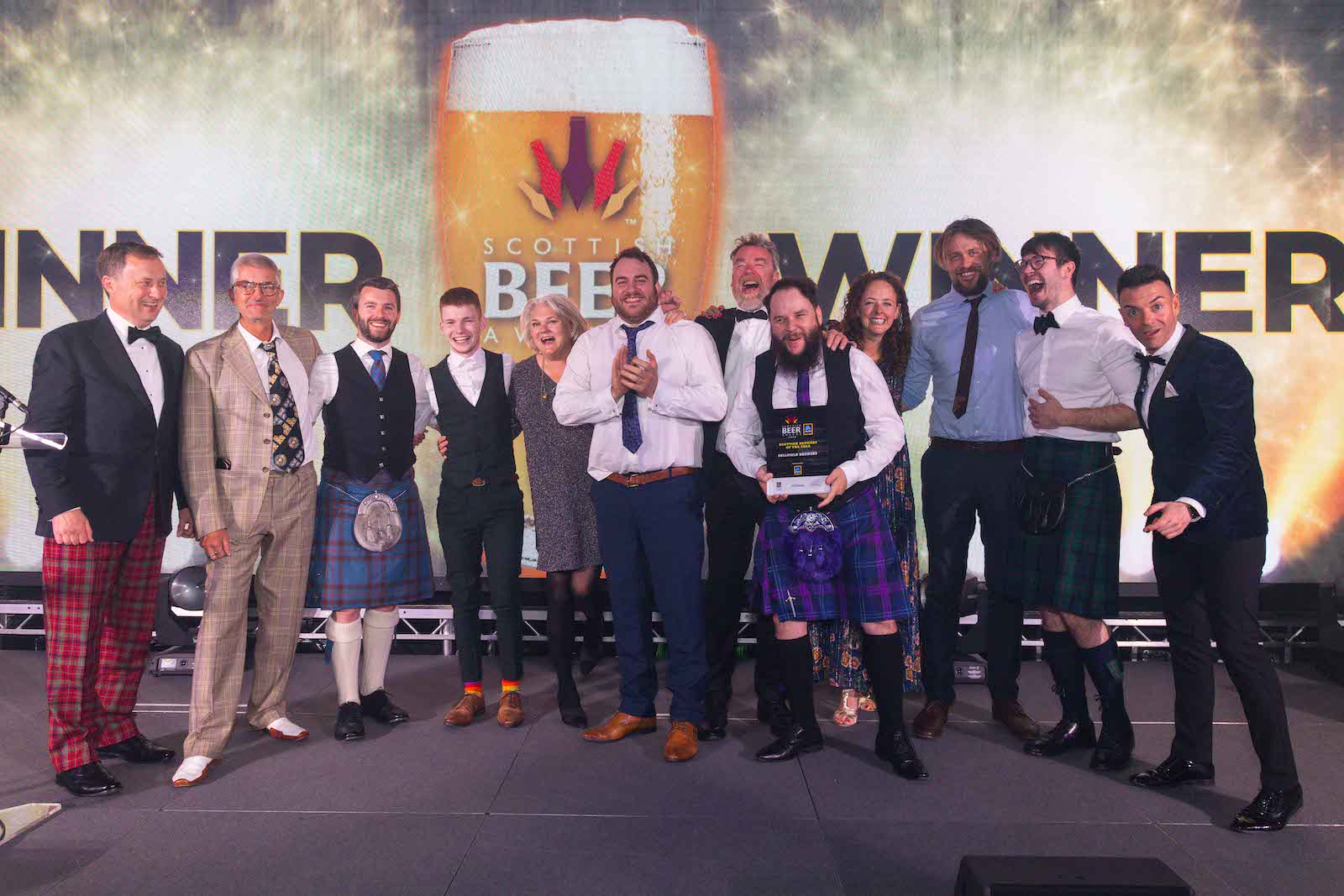 Edinburgh's Bellfield Brewery won four awards at last week's Scottish Beer Awards, winning three medals in the taste awards and the ultimate prize of the night, "Scottish Brewery of the Year", sponsored by Aldi.
Bellfield's Vienna Secession Lager won gold for "Best Amber or Dark Beer", their Craft Lager won silver for "Best Lager" and Wild Shore Saison won bronze (out of 27 finalists!) for "Best Session Beer".