Now Available: our new Three Rivers Pils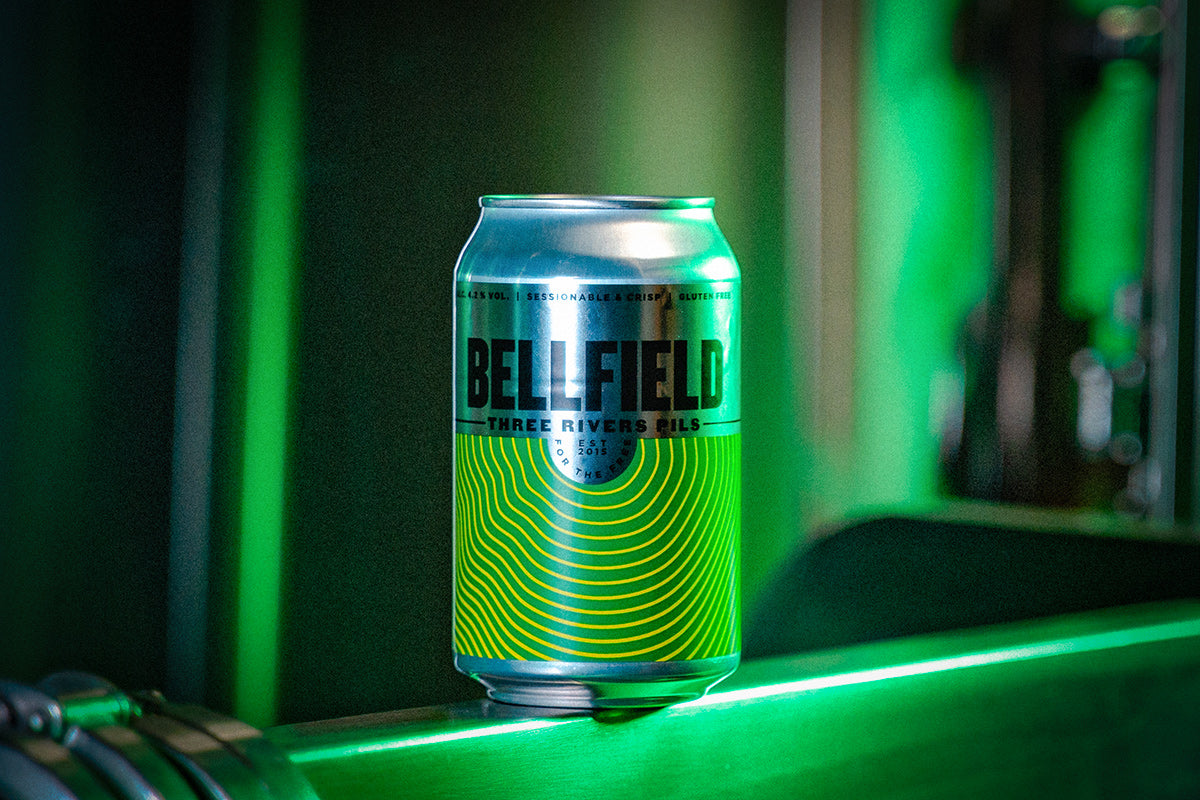 From the city with seven hills we bring you Three Rivers Pils, our newest beer in can. A beer that combines the unique flavour and aroma profile of New Zealand hops, presented in the framework of a classic pilsner, Three Rivers is a sessionable 4.2 % ABV.
The malt profile will also feature the use of rice for the first time, which gives the beer a dry, crisp finish. Keith Robertson, our brewer who has developed the recipe, describes it as "crisp and dry, this golden beer will show an assertive bitterness, with a combination of lime, lychee and stone fruit flavours and aromas from the hops."
Three Rivers Pilsner features two gorgeous New Zealand hops: Wai-iti and Motueka for bittering, flavour and aroma. So why did we name it "Three Rivers"?
A little bit of history
At Bellfield we love a bit of history. The Motueka hop takes its name from the river that runs through Otago region, one of the main regions settled by Scots immigrants especially during the gold rush of the late 1800s. That massive river has three tributaries - hence our "Three Rivers" name.
The Otago region was first settled by Scots in the early 1800s: in 1848 the Free Church of Scotland set up a Scottish settlement - Dunedin (from Dùn Èideann, the Scottish Gaelic name for Edinburgh).
Many of that city's central streets (such as Princes Street and Moray Place) are named after equivalent streets in Edinburgh. Its suburbs even include a "Portobello" - home to the founders of Bellfield.
In fact, as many of you will probably know, there are literally dozens of Scottish place names on New Zealand's islands reflecting the fact that at one point Scots accounted for more than 1 in 10 people emigrating there.
Some of the place names in NZ South Island even combine words of Scots Gaelic and Maori origin such as  Strath-Taieri, Ben Ohau and Glentaki. 
So where can you get it?
You can buy Three Rivers Pils online from our website shop or in person from our taproom. We'll also be serving a limited quantity of Three Rivers on draught if you're lucky enough to live in Edinburgh.
We hope you enjoy this new beer and look forward to hearing what you think.
Cheers!
Team Bellfield
---
Also in Lastest News from Bellfield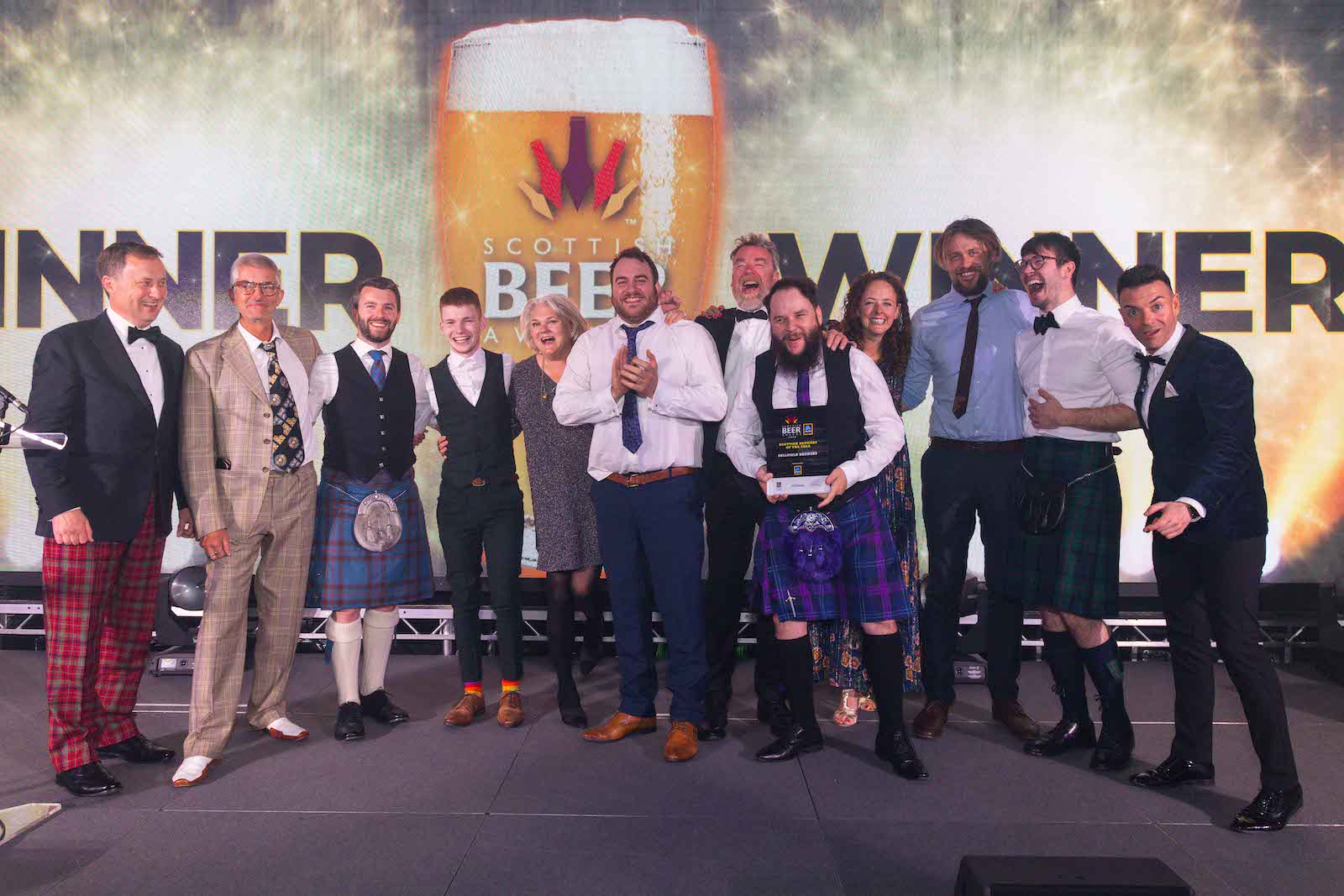 Edinburgh's Bellfield Brewery won four awards at last week's Scottish Beer Awards, winning three medals in the taste awards and the ultimate prize of the night, "Scottish Brewery of the Year", sponsored by Aldi.
Bellfield's Vienna Secession Lager won gold for "Best Amber or Dark Beer", their Craft Lager won silver for "Best Lager" and Wild Shore Saison won bronze (out of 27 finalists!) for "Best Session Beer".