New beers out now in cans: Session Ale and Craft Lager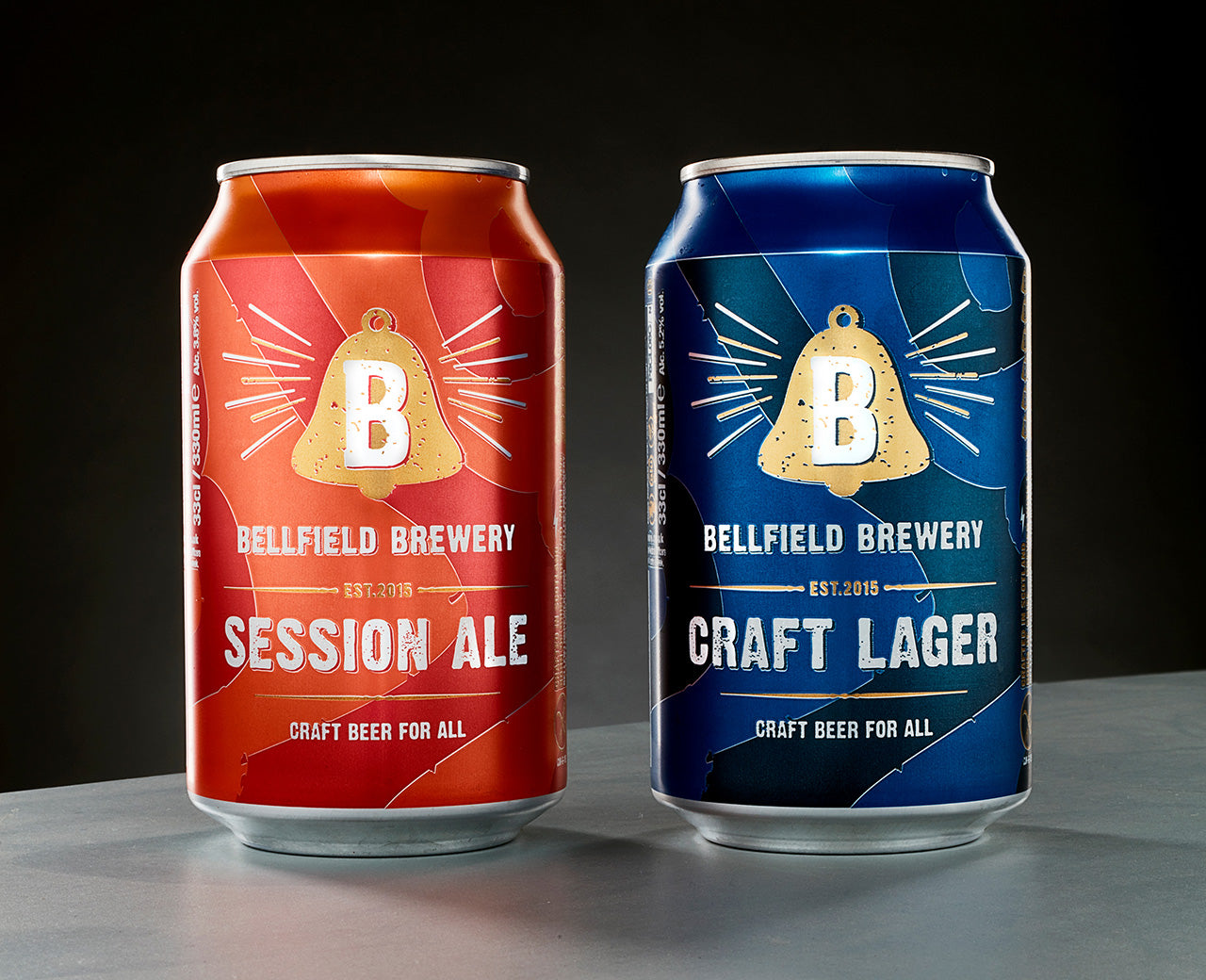 It's been a long wait but we're very proud to have launched two new gluten-free and vegan beers  – Bellfield Session Ale and Bellfield Craft Lager – in cans.
No fancy names or heavy hopping; just great tasting beers that can be enjoyed by anyone, regardless of their dietary requirements.
The new beers are certified gluten-free by Coeliac UK and registered with the Vegan Society.
Our sales team are working hard to get them out into good bottle shops around the UK,  or if you prefer to buy online, just order via our website or Amazon to get them delivered to your door.
We've developed a beautiful, deep amber Session Ale to meet demand for a great-tasting ale that's lower in alcohol. Citrus tones from the hops deliver flavour and aroma while the bitterness is balanced by fine malt character, making this beer very moreish. 1.3 UK units, Alc. 3.8% vol.
Our new Craft Lager is a modern interpretation of a classic pale golden lager that's biscuity and quaffable. We have combined Old and New World hops to produce a light fruit and floral character. 1.7 UK units, Alc. 5.2% vol.
As always, please get in touch and tell us what you think of them, or if you have ideas about new beers you'd like to see us brew in future, we'd love to hear from you. You can email our brewer, graeme.mckinnon@bellfieldbrewery.com or contact us on Twitter @TheBellfield
And if you enjoy the new beers, please do review them on www.ratebeer.com or www.beeradvocate.com and tell your friends about them.
The new beers will also be available in keg and cask so if you'd like to see them on draught, in your local, please ask them to get in touch - or let us know and we'll try and sort it for you. Help us get a pub listing and we'll send you some lovely, branded Bellfield merch!
Cheers. Team Bellfield
---
Also in Lastest News from Bellfield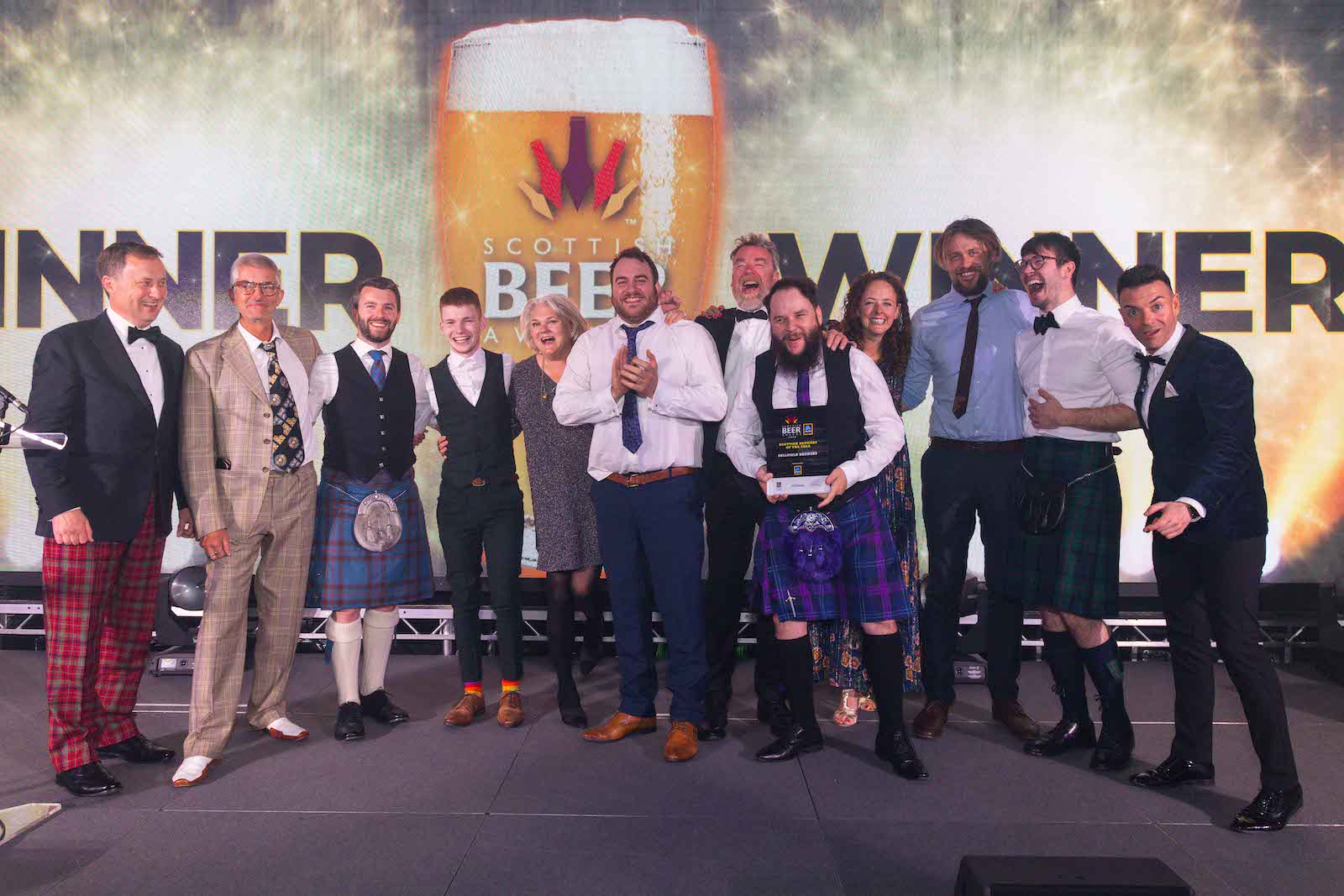 Edinburgh's Bellfield Brewery won four awards at last week's Scottish Beer Awards, winning three medals in the taste awards and the ultimate prize of the night, "Scottish Brewery of the Year", sponsored by Aldi.
Bellfield's Vienna Secession Lager won gold for "Best Amber or Dark Beer", their Craft Lager won silver for "Best Lager" and Wild Shore Saison won bronze (out of 27 finalists!) for "Best Session Beer".