Find Bellfield on Draught at the Edinburgh Festival
Bellfield is calling on visitors to the city to 'think local and drink local' while they're here for the Festival.
Every year, we see a significant drop in customers at our Taproom in Abbeyhill during the annual festivals as locals and visitors alike are sucked into the Festival zone around Bristo Square where the bars are dominated by "Big beer" – beers from the large, multinational drinks brands.
Alistair Brown, Bellfield's MD, said that to get a real experience of Edinburgh during the Festival, visitors should 'choose local and independent.'
"Please support us - and the other small local breweries in the city – by seeking out pubs that have our beer on tap and independent bottle shops that sell our cans.
"Several of us also have Taprooms and beer gardens, within a 15 minute walk, cycle or short hop on a bus from the packed city centre.
"You'll be able to enjoy fresh, locally brewed beers and delicious street food from local indy vendors, without having to queue to get a pint!"
There are hundreds of pubs in Edinburgh that sell good, locally brewed beer on tap and in cask. Here's a list of where you can find some of our award-winning beers on tap in the next two weeks.
We're also running two bars during the Fringe at The Rose Theatre, a pop up, live-music venue showcasing many of Scotland's top musicians (from jazz to traditional and everything in between). Open daily 4pm-midnight.
And if you're looking for something lovely to do this weekend – with a pint of fresh, local beer in your hand as the weather turns warmer again – we can think of nothing better than to get a ticket for Cinema Under the Stars
Described as "A weekend of dreamy and eclectic outdoor screenings in the scenic surrounds of the Old College Quad," this year's programme features family-friendly titles alongside arthouse films it's Pay what you Can (£2/4/6) and Bellfield are running the bar.
---
Also in Lastest News from Bellfield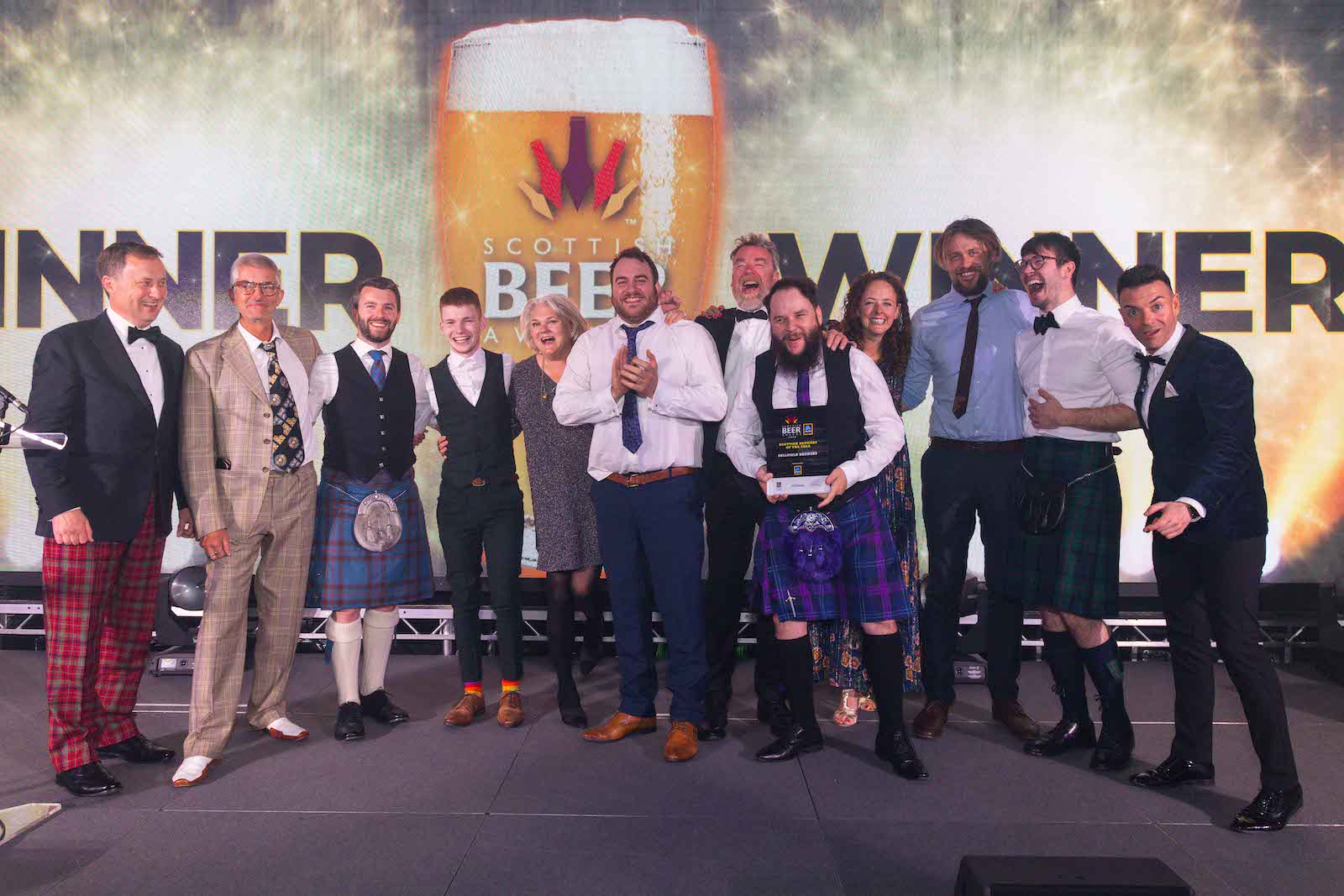 Edinburgh's Bellfield Brewery won four awards at last week's Scottish Beer Awards, winning three medals in the taste awards and the ultimate prize of the night, "Scottish Brewery of the Year", sponsored by Aldi.
Bellfield's Vienna Secession Lager won gold for "Best Amber or Dark Beer", their Craft Lager won silver for "Best Lager" and Wild Shore Saison won bronze (out of 27 finalists!) for "Best Session Beer".