Classic, award-winning and now in a mini keg - in your fridge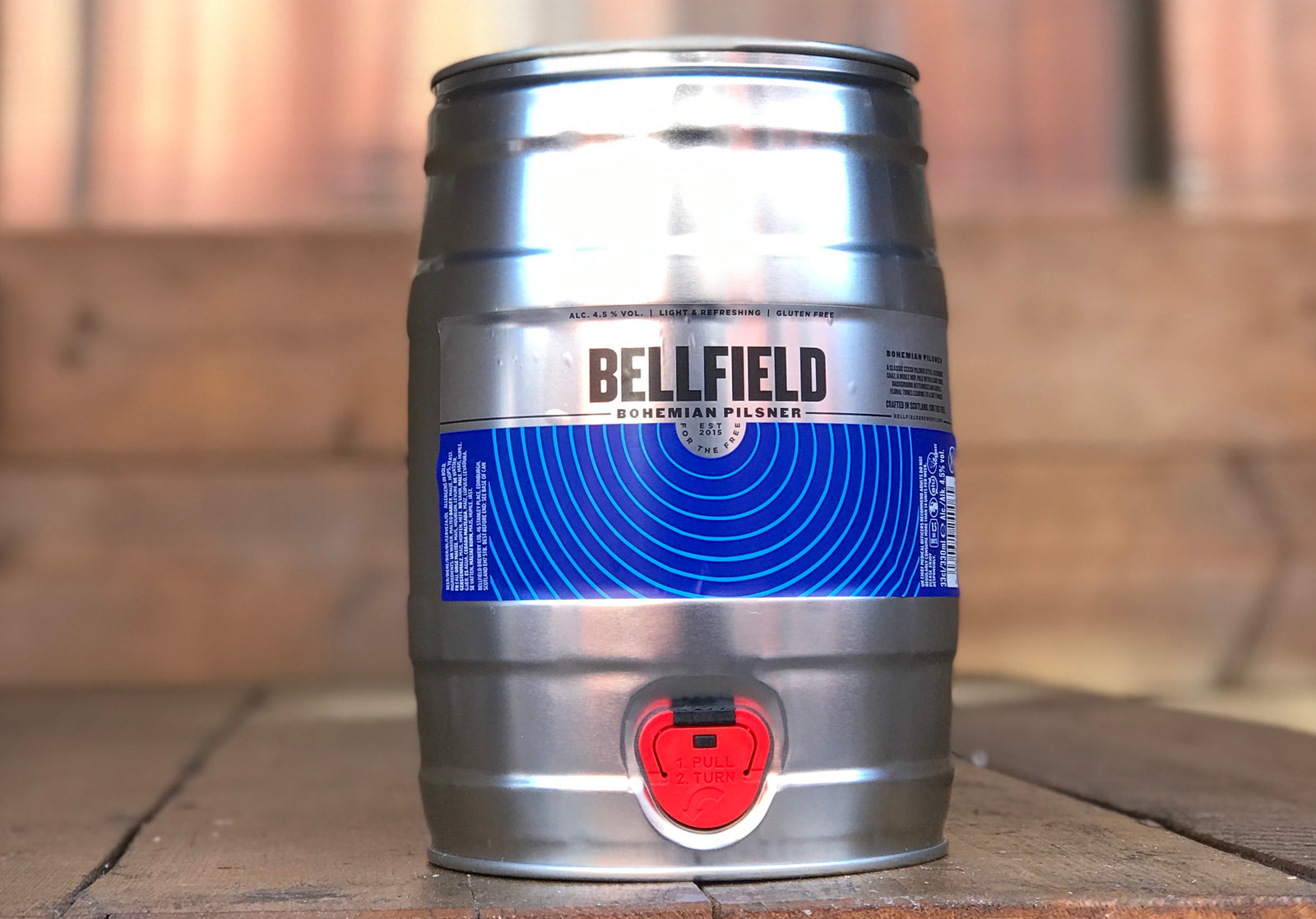 Thinking about a cold, crisp, refreshing, classic Pilsner to have in between all those weird drinks you'll be offered at Christmas? 
Our Bohemian Pilsner (4.5% ABV) is a classic Czech pilsner style that won 'Silver' in Best Pilsner category at last week's Scottish Beer Awards. Featuring Saaz, a noble hop, Bellfield Pilsner is pale with a light body, background bitterness and gentle floral tones leading to a soft finish. 
If that wasn't enough to whet your taste buds,  Keith our brewer is busy filling 5-litre mini kegs of  it, fresh from our conditioning tanks. 
Pilsner Mini kegs will be available in our online shop from this weekend, but hurry because stocks will be limited until we brew it again, and that won't be until early next year. 
When they arrive with you, all you need to do is stick them in the fridge for an hour or two and then pour yourself a lovely fresh pint, just like you'd get in the pub – something we are all looking forward to doing again soon, we hope.
Beer garden and taproom: re-opening?
Talking of pubs, unfortunately this week we heard that Edinburgh looks like staying in Tier 3 Covid restrictions for at least another week. 
With a fair wind, the city's pubs and taprooms might be able to open again before Christmas for some socially-distanced, Covid safe, food and drinks. 
Keep everything crossed for us and we hope to see you in the Bellfield taproom or beer garden (with heated outdoor booths) in a few weeks' time. 
Keep an eye on our social media for news.
Christmas last orders
And talking of Christmas, we recommend you order your beers by midnight on the 20th December and we will ship them out via courier on the 21st. 
We pack and ship all orders for UK wide delivery within 48 hours, so provided you order in good time time, you should have your beers in the fridge on Christmas Eve.
Buy now:
---
Also in Lastest News from Bellfield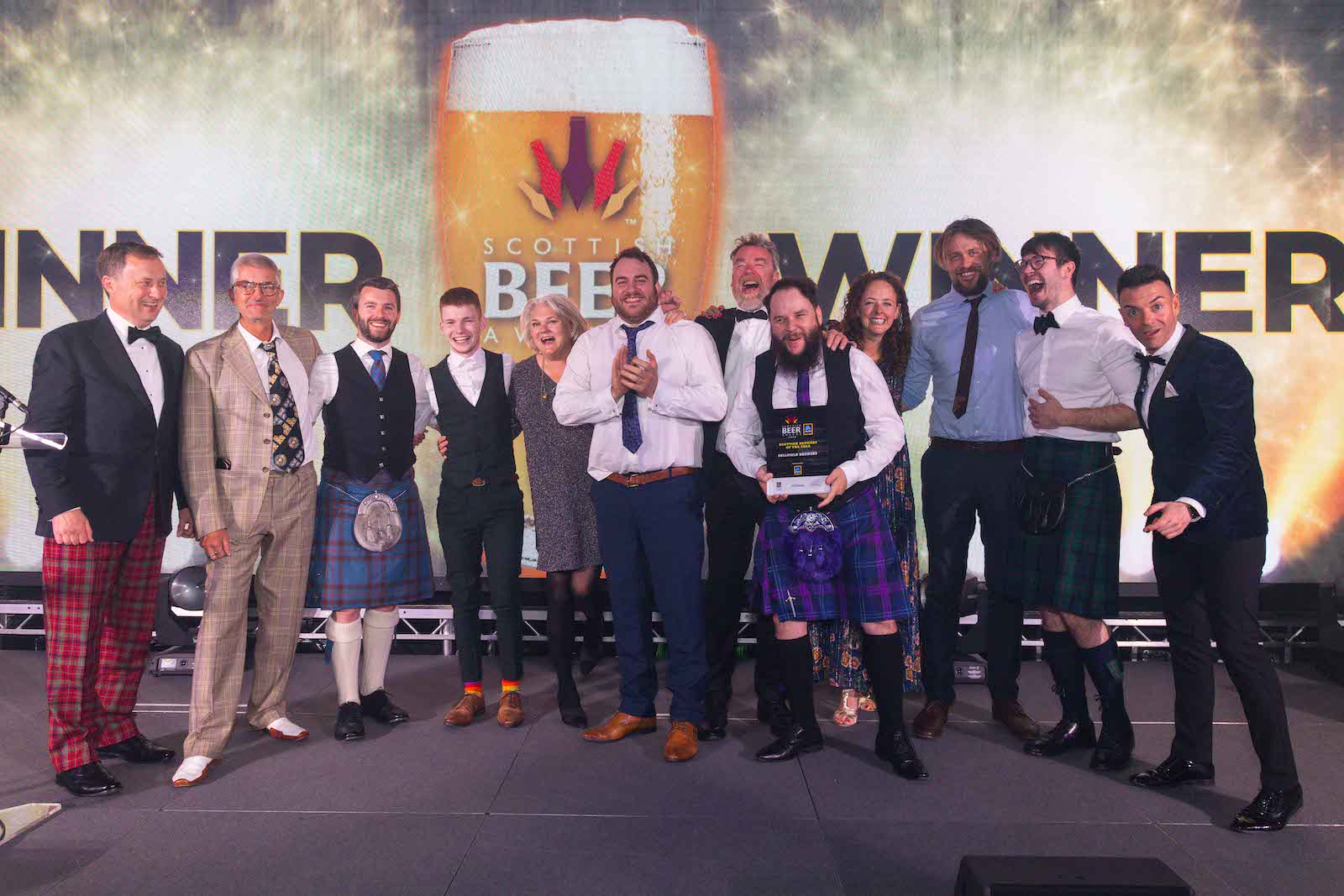 Edinburgh's Bellfield Brewery won four awards at last week's Scottish Beer Awards, winning three medals in the taste awards and the ultimate prize of the night, "Scottish Brewery of the Year", sponsored by Aldi.
Bellfield's Vienna Secession Lager won gold for "Best Amber or Dark Beer", their Craft Lager won silver for "Best Lager" and Wild Shore Saison won bronze (out of 27 finalists!) for "Best Session Beer".