Children and dogs welcome at the Bellfield Taproom & Beer Garden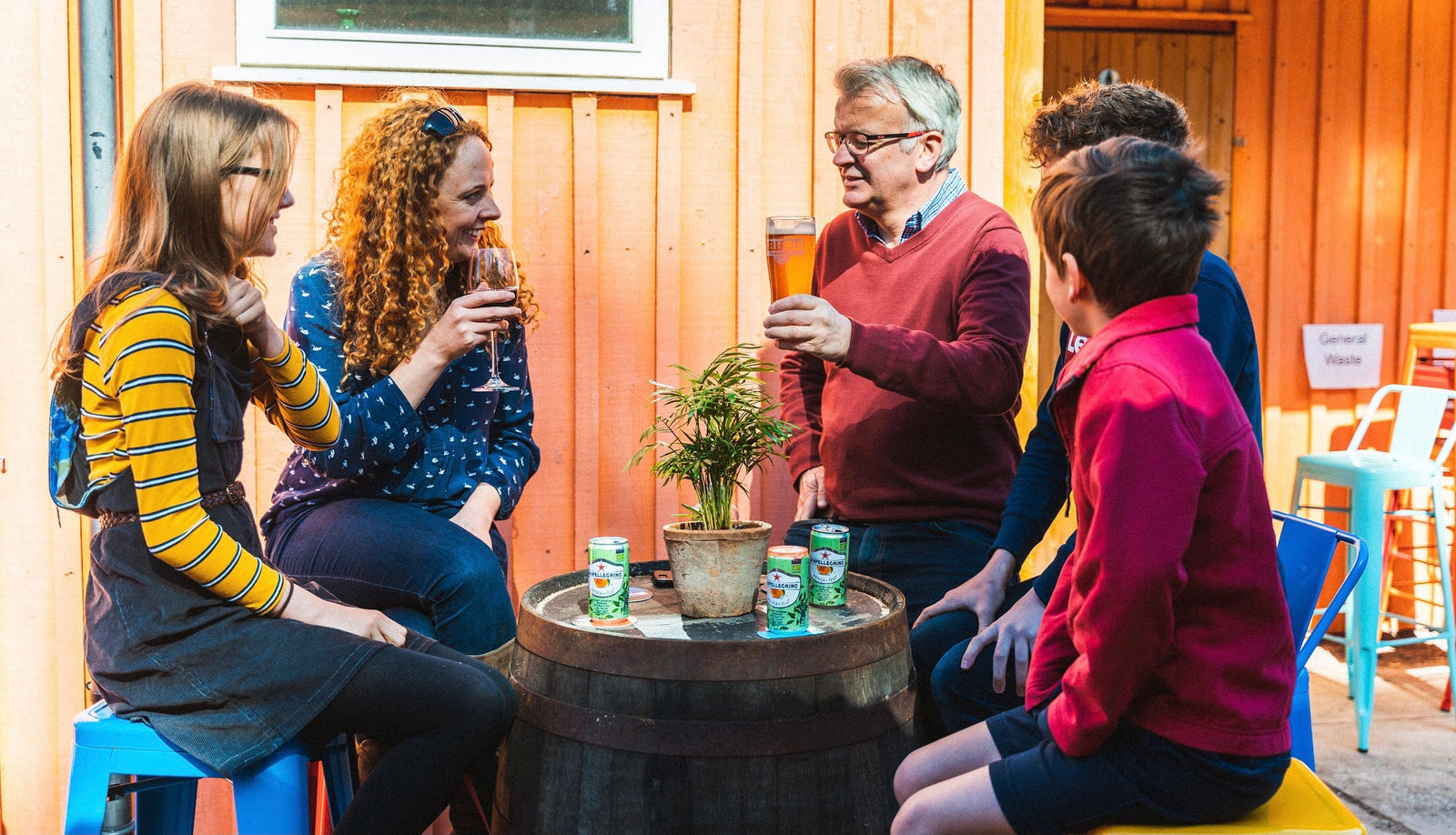 We're reopening outdoors from 26th April and many of you have already booked tables with us - we're very much looking forward to serving fresh beer in the sunshine again!
If you haven't booked yet, you'll find more information about how to do this on our table booking page.
Lots of people contact us to ask if children or dogs can come too.
Under 18s/children are always welcome at Bellfield, up to 2100hrs. 
We have a wide range of soft drinks from small, Scottish suppliers and crisps and other snacks.
So if you'd like to have a family evening out, book a booth, order some food from Rob, our resident food pop up - the wonderful King of Feasts - or from your favourite takeaway and have it delivered to your table in the beer garden. 
Then sit back and enjoy a pint of lovely, fresh draught beer.
(Well behaved) dogs are also always welcome at Bellfield.
We love dogs and most of us at Bellfield have one. There's Bruno (wirehaired dachshund); Olive (labradoodle); Frida (schnoodle); Meg and Hester (Border terriers); Lyra (deerhound) and Izzy (fox red lab).
You'll find water bowls for them to quench their thirst after a long walk in Holyrood Park. 
And free dog biscuits made with the lovely, spent grain that's left over from our brewing process. 
Please make sure your dog is kept under control and close to your table; that's all we ask.
** A note: things are changing daily in terms of the rules about numbers of households able to meet outdoors. Please check https://www.gov.scot/coronavirus-covid-19/ before you book. Thanks.
---
Also in Lastest News from Bellfield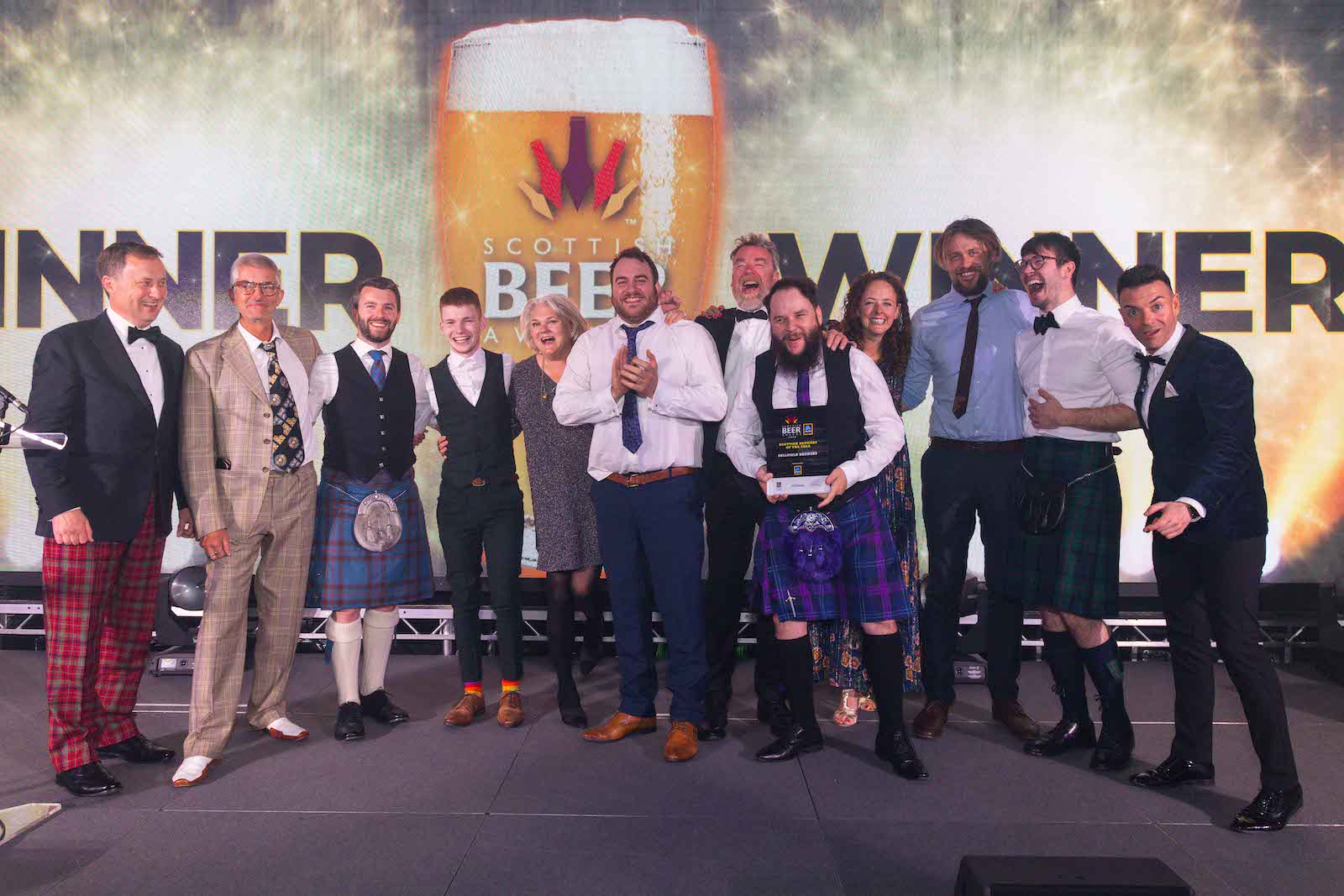 Edinburgh's Bellfield Brewery won four awards at last week's Scottish Beer Awards, winning three medals in the taste awards and the ultimate prize of the night, "Scottish Brewery of the Year", sponsored by Aldi.
Bellfield's Vienna Secession Lager won gold for "Best Amber or Dark Beer", their Craft Lager won silver for "Best Lager" and Wild Shore Saison won bronze (out of 27 finalists!) for "Best Session Beer".