Bellfield Wins at the SIBA Indie Beer Scotland Awards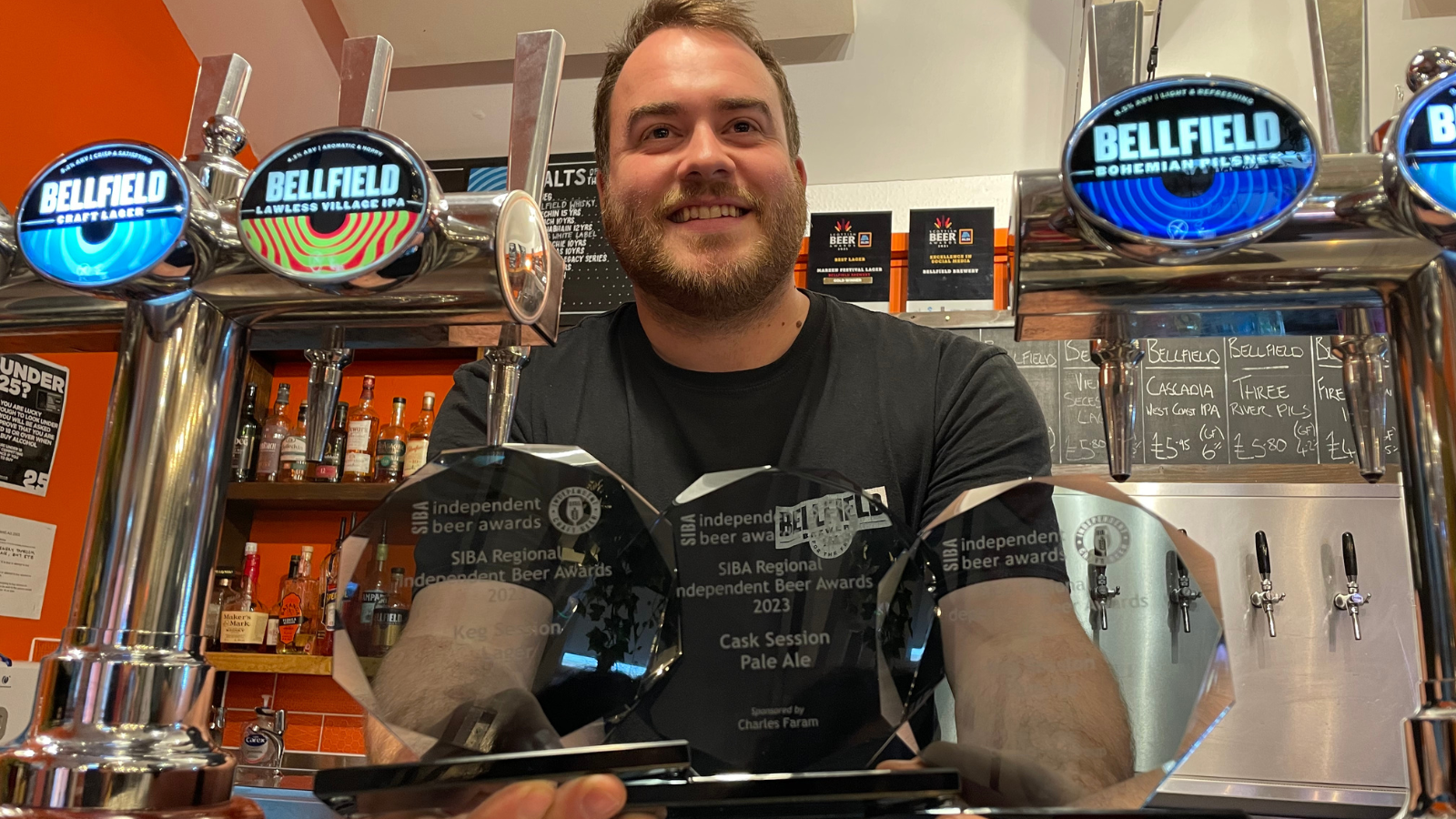 We're just back from the SIBA Indie Beer Scotland Awards and we are delighted to say the two beers we entered did really well.
Our Vienna Secession Lager won Gold in the "Session Lager in Keg" competition and Silver in the "Overall Champion of Keg" category.
Our Lucky Spence IPA won Gold in the "Keg Session Pale Ale" and Gold in the "Cask Session Pale Ale" category.  Lucky was also awarded Bronze in the "Overall Champion of the Cask" competition. Quite the haul! 
The event was organized by the Society of Independent Brewers and held at Edmiston House in Glasgow. Beers from around Scotland were judged by a select group of experienced beer tasters, fellow brewers and industry experts from around the UK.
The entries were judged blind, and divided into categories based on beer style and ABV%. After several rounds of judging, the Gold winners from each category were then evaluated again to discover the overall winners for the event.
Winning in the Overall Cask and Keg categories was no mean feat when pitted against a huge range of styles and beer strengths from the leading breweries across Scotland, so for our two session beers to shine through made us particularly proud!
About our award-winning beers:
Vienna Secession Lager (4.4% ABV) is a copper-orange beer brewed with a high proportion of Vienna malts to produce a balanced and refreshing beer. This malt-led beer combines bready and toasty notes which balance well with the subtle bitterness and floral aromas from a combination of Czech, German and Slovenian hops. The use of rice helps to increase the crispness to the palate and emphasizes this beer's dry clean finish.
Inspired by the 'Vienna Secession' - a 19th Century Austrian avant-garde movement of painters, graphic artists, sculptors and architects (including people such as Gustav Klimt) who were looking to split from the conservative styles which dominated the official and academic mainstream.
Darker and headier than our Bohemian Pilsner, yet with a lighter body and more pronounced bitter crispness than our Märzen, it illustrates the range and complexity which lager can hold.
Read more about it in our Vienna Secession Lager Blog and you can order cans online here.
Vienna Secession Lager is available on keg in our Bellfield Taproom, as well as pouring at the fantastic Secession Bar, Glasgow, The Safari Lounge and currently on Tap Takeover alongside other award-winning Bellfield beers at Montpeliers, Bruntsfield.
Lucky Spence IPA (3.5% ABV) Pale and Vienna malts provide straw/golden colour and a toasted biscuit flavour, with a touch of light malty caramel/honey from cara and crystal malts. The addition of Dextrin malts provide unfermentable, long-chain sugars adding mouthfeel and body to this low abv beer. Hopped with Citra in three different formats - pellet, cryo and liquid extract - the classic Citra character of grapefruit, citrus and tropical notes shine throughout. Modern and hop-forward, but still sessionable in both cask and keg.
This beer has gone through several iterations since we first brewed it back in early 2021. Originally it was brewed with a combination of four hops but as we developed the recipe we decided to focus on the unique properties of just one hop - Citra. Developed and grown in the West Coast of the USA, Citra encapsulated the flavour and intensity that many drinkers have come to expect from modern craft beer.
Read more about the beer on our Lucky Spence Blog.
Lucky Spence is available on keg in our Bellfield Taproom, as well as pouring at Limelight, Point A Hotel and The Southern.
It is pouring (although as with the nature of cask, we can't guarantee is currently 'on' as it may be being cellared or be finished!) in Staggs, the Barony Bar, Cask and Barrel Southside, The Ensign Ewart, Foresters Guild, Guildford Arms, No.1 High Street, The Spylaw, The Argyle Bar, The Cumberland Bar, The Golden Rule, The Ormelie Tavern and the Thistle Street Bar.
---
Also in Lastest News from Bellfield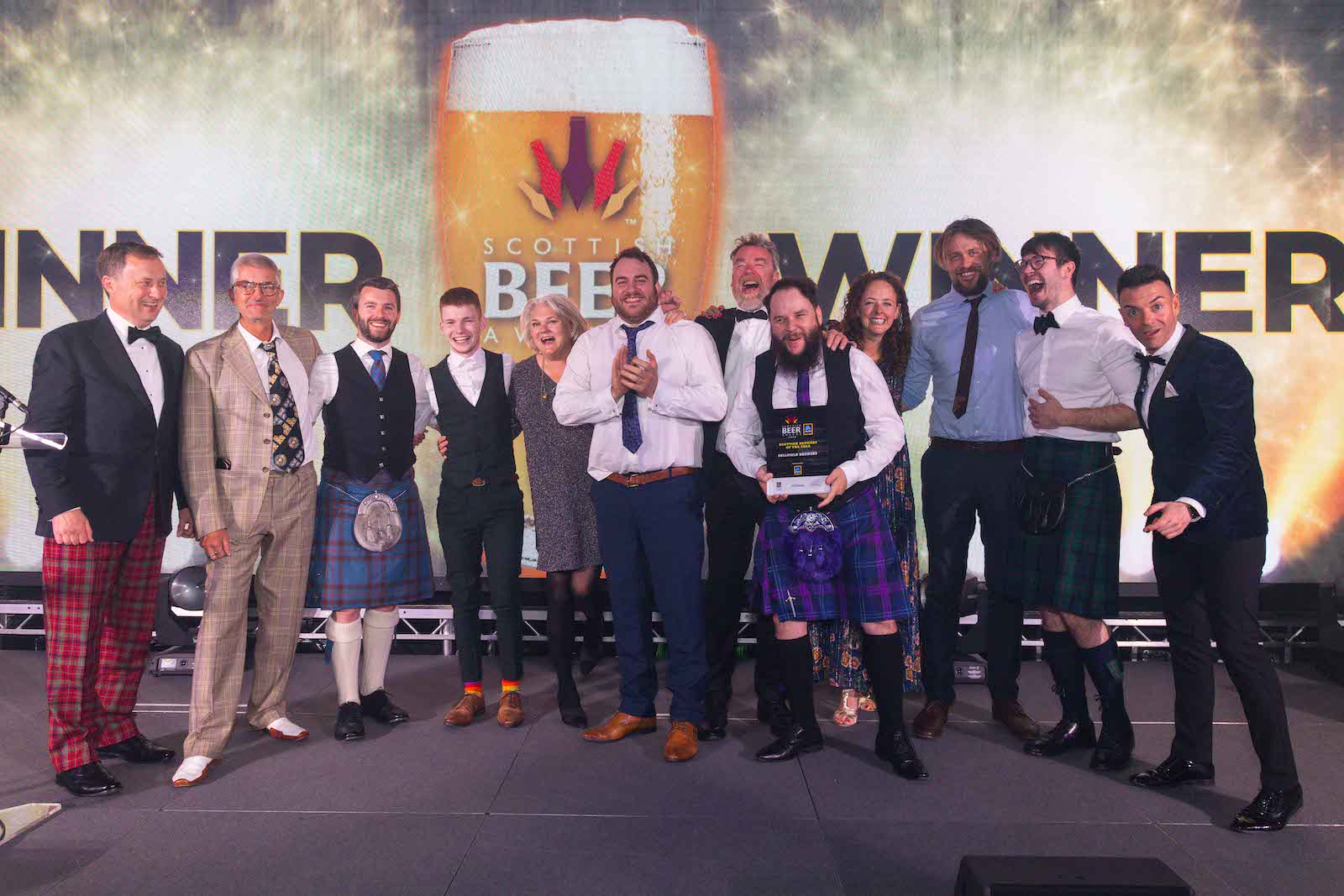 Edinburgh's Bellfield Brewery won four awards at last week's Scottish Beer Awards, winning three medals in the taste awards and the ultimate prize of the night, "Scottish Brewery of the Year", sponsored by Aldi.
Bellfield's Vienna Secession Lager won gold for "Best Amber or Dark Beer", their Craft Lager won silver for "Best Lager" and Wild Shore Saison won bronze (out of 27 finalists!) for "Best Session Beer".
Bellfield is calling on visitors to the city to 'think local and drink local' while they're here for the Festival.