Award-winning microbrewery targets £1m funding to finance further expansion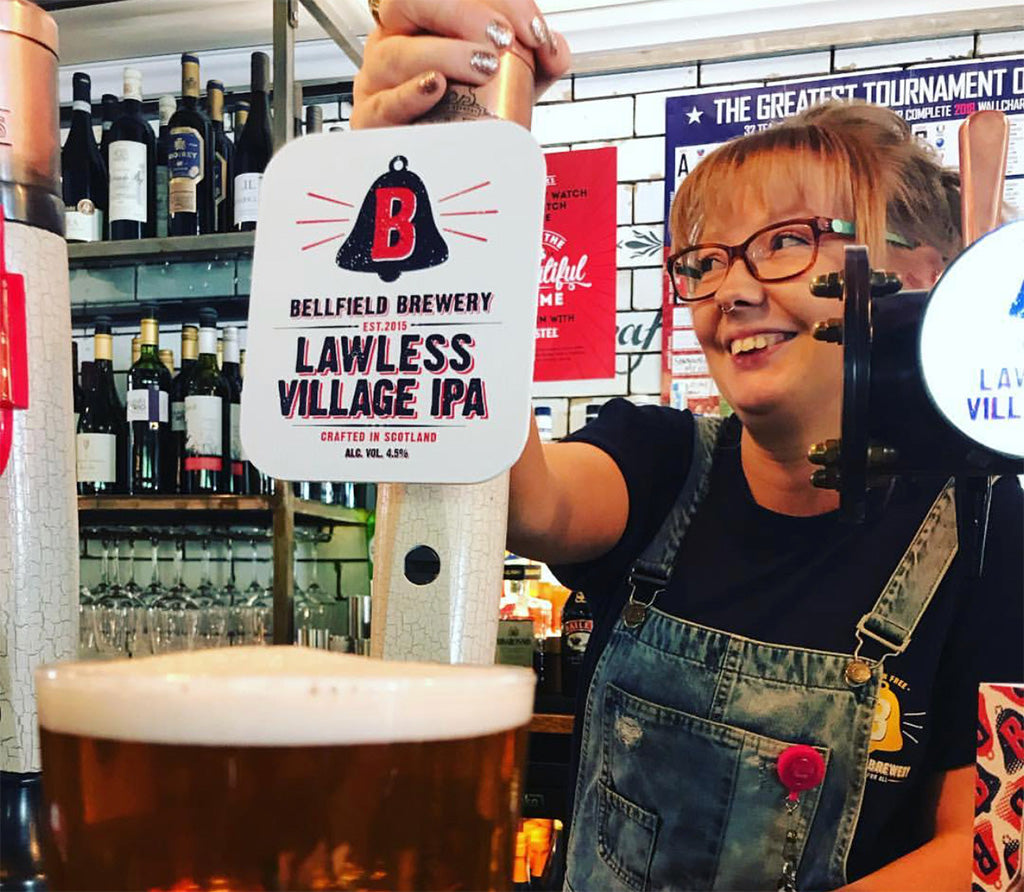 A specialist Scottish microbrewery is targeting further finance to support its rapid growth and further accelerate sales in to international markets.
Bellfield Brewery plan to raise the finance via existing investors, who include angel syndicate Equity Gap and the Scottish Investment Bank, as well as new private investors.
First launched in March 2016 and based in Edinburgh, Bellfield Brewery has already secured a number of large contract wins and is experiencing strong demand for its beers as a result of the sustained growth in the craft beer sector and the explosive growth in demand for gluten-free products.
Bellfield beers are now available in 350 outlets in Scotland and across the UK (on and off trade) and are increasingly available on draught across central Scotland and London.
Bellfield achievements since launch:
International: Exporting to Singapore, Netherlands, Malta, UAE and Switzerland and has signed agency agreements in key target territories - USA, Canada, Finland, France and Sweden
Award Winning: Bellfield beers were winners in the World Beer Awards and Free From Awards 2017 and are shortlisted in the Great British Food Awards and Scottish Beer Awards 2018
Vegan and Gluten-Free: All beers are certified with Coeliac UK's 'crossed grain' accreditation and registered with the Vegan Society
Wholesale Distribution: The team has established a solid distribution network in the UK via leading drinks distributors and wholesalers such as Matthew Clark, Nectar and Inverarity Morton and with several of the largest food service companies including Bidfood and Sodexo
Retail Sales: Both beers are listed in 72 of Morrisons largest stores in England and in Scotmid, Asda and from September 2018, with Sainsbury's across Scotland. Bellfield is in active discussions with a number of major multiples to offer new canned products on an exclusive nationwide basis
Highly Experienced Team: Bob Hogg - experienced business development manager (ex-Scottish & Newcastle, Glenmorangie, Innis & Gunn), joined the team in July 2018 specifically to develop international markets. Alistair Brown - co-founder of Bellfield Brewery, digital media expert and former CTO and Director of a UK PLC, joined in August 2018 to lead the growth and development of the business.
Powerful Digital Marketing Capability: The Bellfield team is using the latest digital marketing technology to effectively market its products to customers and consumers in the free-from and wellbeing communities
This summer Bellfield ordered a new 12 Brl (2,000 litre), brew plant that is currently being fabricated and will be installed on site and be operational by December 2018.
The new brew plant will primarily produce beer in keg to service strong demand for their draught beer products locally in Scotland and in London. Bellfield beers are proving to be extremely popular with on-trade customers looking for great tasting beer that can be enjoyed by anyone, regardless of their dietary requirements.
Danny Allen, co-owner of Edinburgh gastro pub, No 1 The Grange, said, "After a hugely successful trial on cask and bottle - our customers absolutely loved both beers - we decided to have this regularly on draught and it's now one of our best sellers."
Speaking about Bellfield's ambitious plans, Alistair Brown, Founder and Director said, "We've delivered on our ambition to produce gluten-free beer that stands up to anything in the market in terms of taste and quality.
"Our aim is to become the leading gluten-free brewery in the world, with high quality, great-tasting beers that everyone can enjoy.
"We have award winning products, rock solid distribution and an experienced team with a strong track record of success. We are now seeking additional resources to capitalise on the strong demand we are experiencing for our products in the UK and internationally."
Sales of gluten-free beer are forecast to experience very strong growth over the next 5 years (17% CAGR between 2018 and 2022, Technavio 2018).
The funding will allow Bellfield to raise awareness of their products by extending their targeted digital marketing activity and they plan to make several key hires specifically within sales and marketing to support this strategy.
Bellfield will also invest in taking new products and formats to market, to ensure the company maintains its leading position in the free-from sector.
Bellfield is supported by Rod Mathers, Corporate Finance Partner and his team at Henderson Loggie, Chartered Accountants and Jo Nisbet, Partner and her team at law firm, Harper Macleod.
ENDS
For more information/photographs, contact Giselle Dye on Giselle.dye@bellfieldbrewery.com or phone 07739 085023
Notes
The UK free-from market grew 40.1% in 2017, to £806.1m (Kantar 2018) and according to research from Harris Interactive the number of people regularly shopping in the free-from aisles will double over the next 2 years from 19 per cent to 43 per cent (The Grocer 2018).
Bellfield Brewery was set up by a group of friends including two coeliacs, with a mission "to brew certified gluten-free beer that tastes great." www.bellfieldbrewery.com; Twitter @TheBellfield; Facebook @BellfieldBrewery; Instagram: @bellfieldbrewery
Bellfield beers are gluten-free without the need to use enzymes. Clarex is used by most other brewers to render standard beer "gluten-free". There is some controversy within the coeliac community on the effectiveness and therefore safety of using Brewers Clarex to 'de-glutenise".
The beers are Coeliac UK accredited and carry the 'crossed grain' symbol. They are craft brewed in small batches using the simplest ingredients: Scottish water, malts from Crisp and Fawcetts, the best hops that Bellfield can source from around the world and carefully chosen yeasts. Bohemian Pilsner (4.5% ABV): A noble classic Czech pilsner, pale with a light body, slight background bitterness and gentle floral tones from the finest Saaz hops leading to a soft refreshing finish. 1.5 units of alcohol per 330ml bottle. Lawless Village IPA (4.5% ABV): Named after a neighbourhood in Edinburgh - Portobello – where the founders live. A copper coloured, aromatic beer brewed as a traditional American IPA made with pale and crystal malts and Cascade and Centennial American hops for a modern, citrusy finish. 1.5 units of alcohol per 330ml bottle.
Bellfield's Bohemian Pilsner won Silver and Lawless Village IPA winning Gold in the 2017 World Beer Awards.
---
Also in Lastest News from Bellfield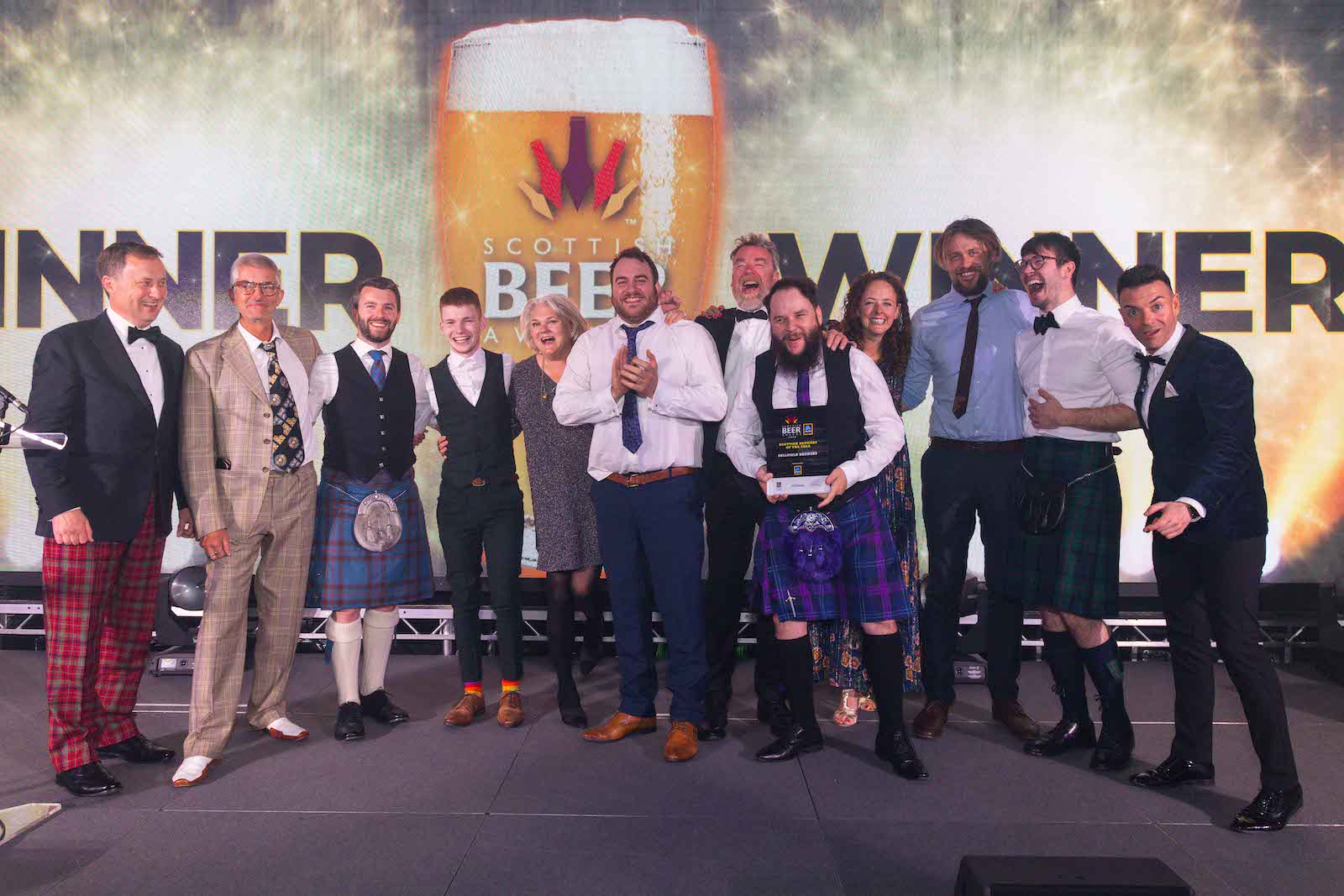 Edinburgh's Bellfield Brewery won four awards at last week's Scottish Beer Awards, winning three medals in the taste awards and the ultimate prize of the night, "Scottish Brewery of the Year", sponsored by Aldi.
Bellfield's Vienna Secession Lager won gold for "Best Amber or Dark Beer", their Craft Lager won silver for "Best Lager" and Wild Shore Saison won bronze (out of 27 finalists!) for "Best Session Beer".