305 Kitchen Food Pop up At Bellfield Taproom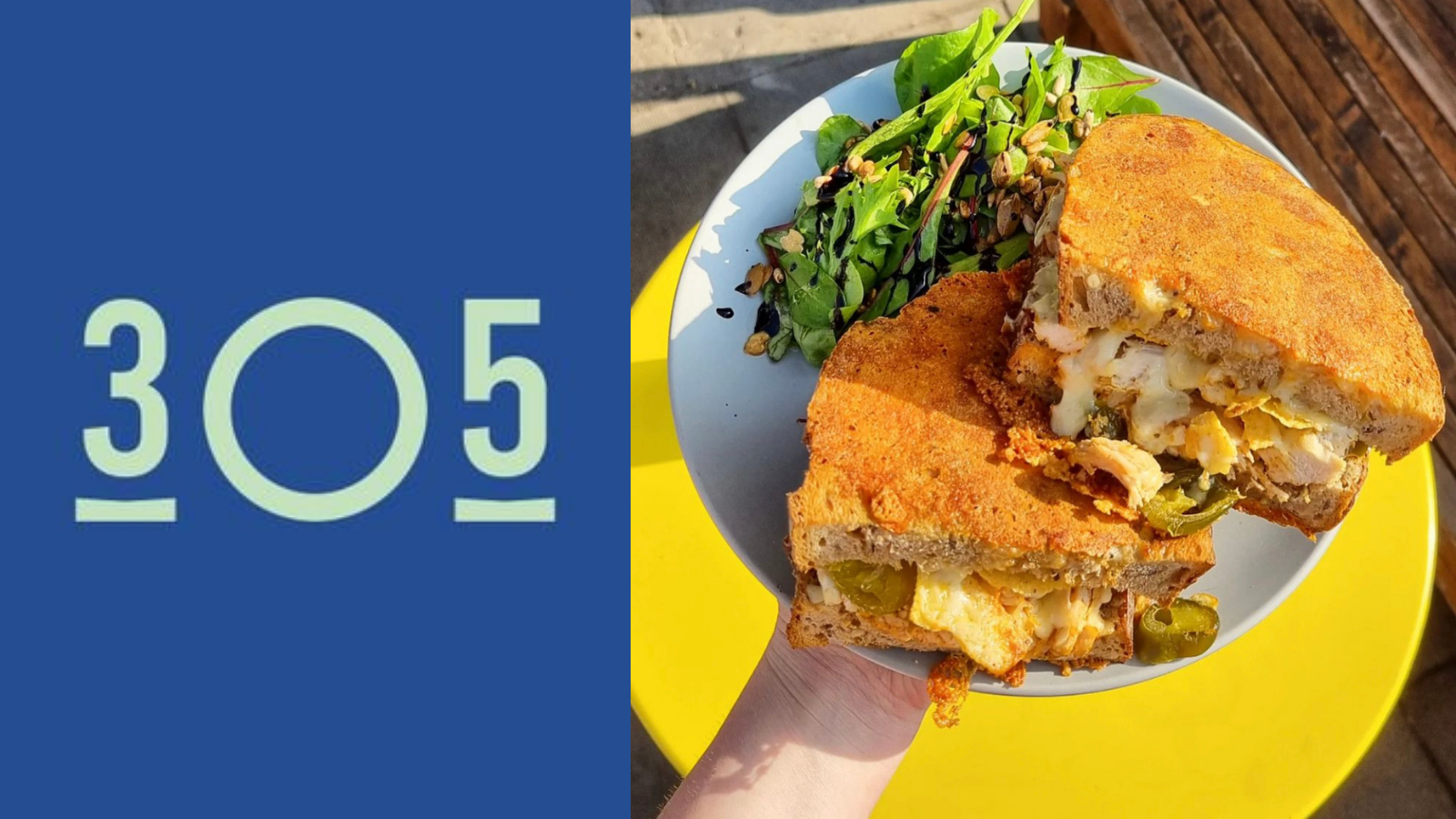 Leith walk favourites 305 kitchen are back in the Bellfield kitchen again this week!
They truly have something for everyone with options for veggies, vegans, meat eaters, and of course plenty of GF options too. 305 are all about comfort food that caters to everyone. 
The menu is designed so that everyone in your family or group of friends can eat well & leave happy.   
With between 50-70% of the menu now plant based, a further 20% vegetarian & around 80% available as gluten free, we reckon we have you covered. They will be featuring their famous  We are slow cooked speciality meats, as well as their new menu items - loaded chips, which are all 100% GF!
We can't wait to have you over this weekend!
305 Kitchen will be serving at Bellfield Taproom and Beer Garden on Thursday 31st of March to Sunday of 3rd of April.
Table booking is advised. Table service - just order food with your drinks! You can find their menu here.
Our Taproom is in Abbeyhill, Edinburgh – just off London Road. It's easy to reach on the bus, or by bike and it's a short (6 minute) walk from the Scottish Parliament and (12 minute) walk from Edinburgh Waverley Station. You can also reach us from Holyrood Park by walking along Ann Terrace off Spring Gardens, under the railway.
Opening times:
Mon-Tue (closed)
Wed-Thu (2:30pm-10pm)
Fri (2:30pm-12am)
Sat (12pm-12am)
Sun (12pm-10pm)
Table booking
Table bookings are for 2 hour slots via the table booking section of our website. We allow 30 minutes between bookings for cleaning. If you'd like to stay a little longer (outdoors only), you can book two, back to back time slots, giving you 4.5 hours. Please book the same table type for a time slot 2.5 hours after your first one and send us an email at taproom@bellfieldbrewery.com to let us know, so we can make sure you stay in the same place. NB: double bookings cannot be made for indoors.
---
Also in Lastest News from Bellfield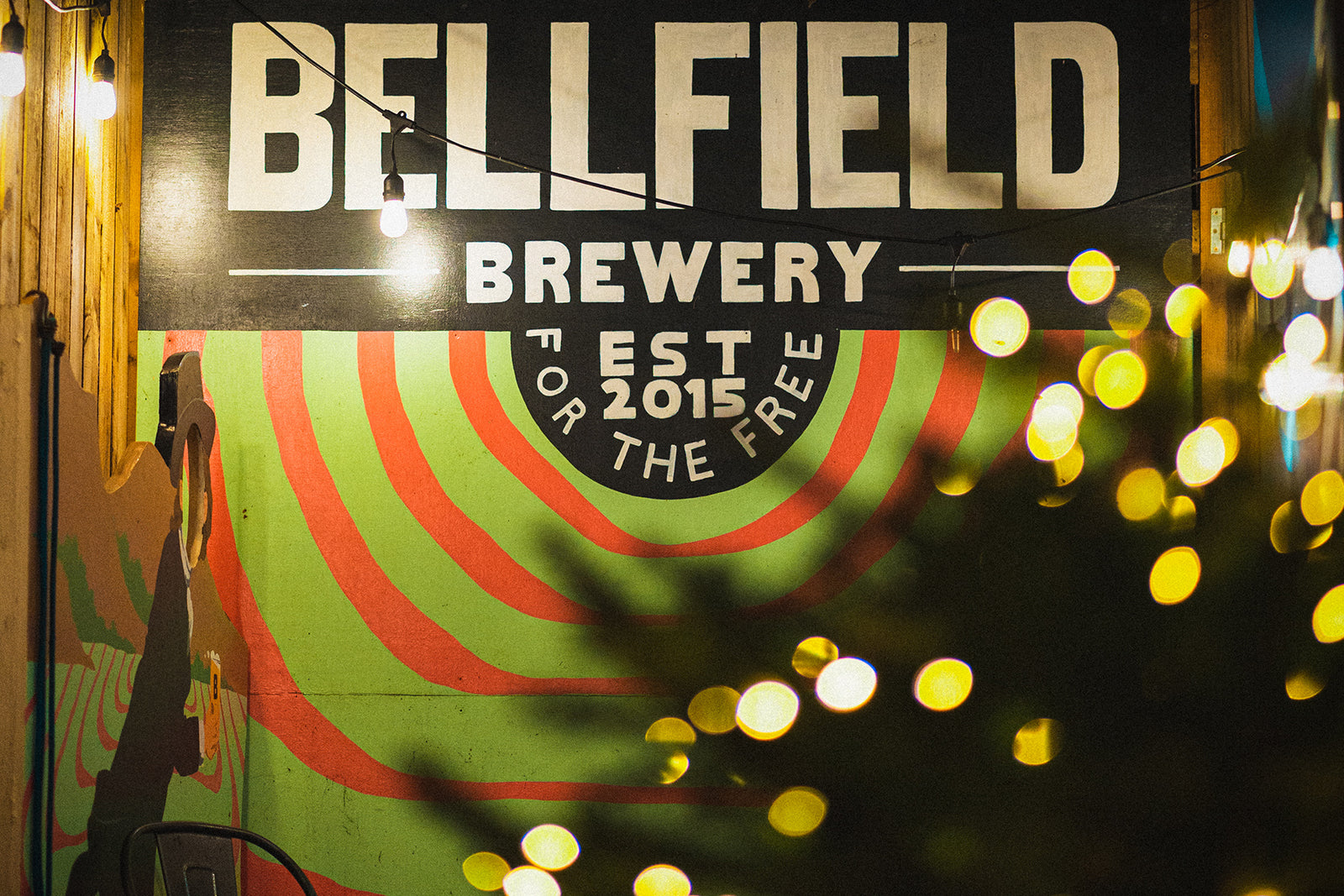 If you're looking for a perfect festive venue for your Christmas party, team drinks or get-together with friends and family, the Bellfield Taproom and Beer garden has you covered.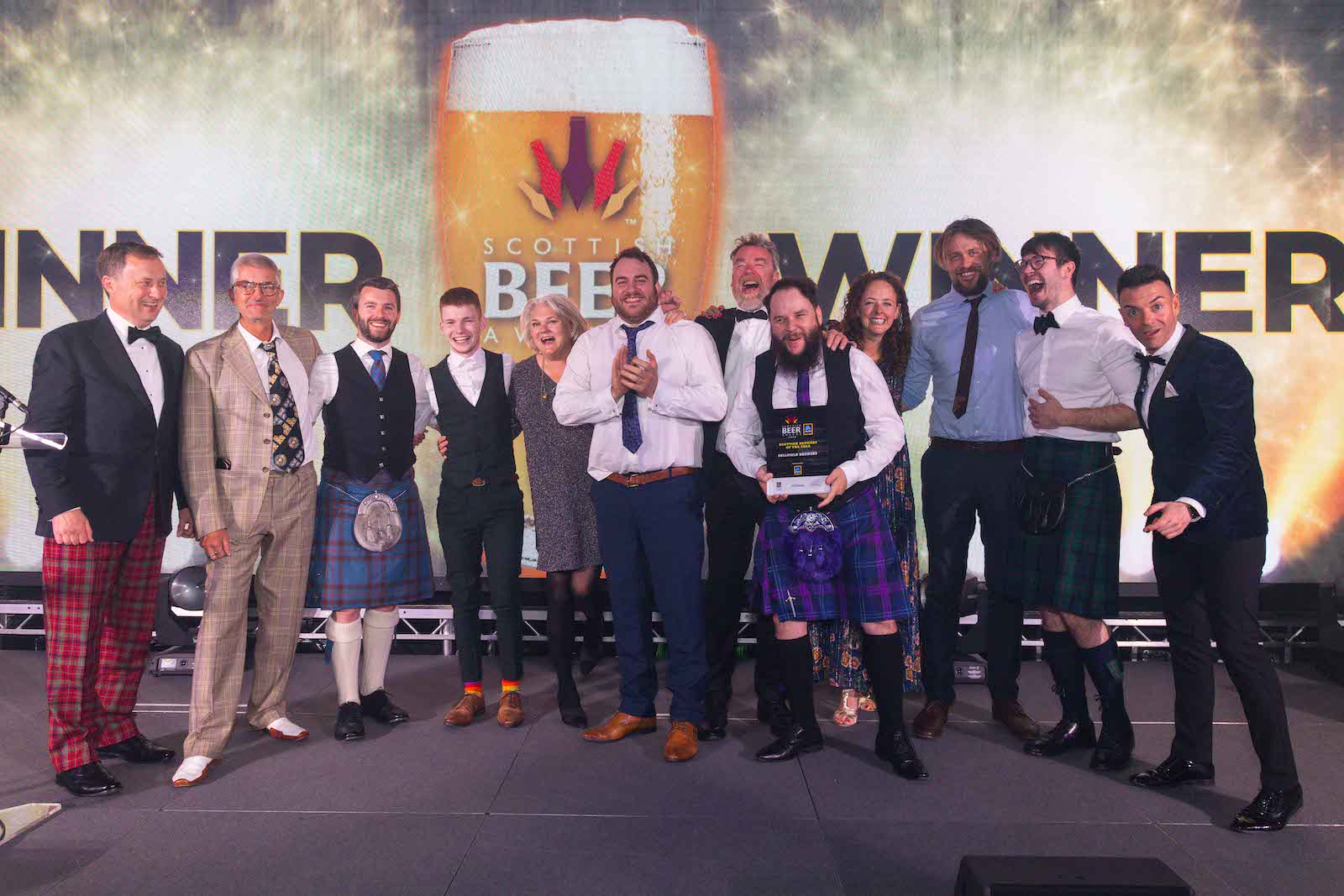 Edinburgh's Bellfield Brewery won four awards at last week's Scottish Beer Awards, winning three medals in the taste awards and the ultimate prize of the night, "Scottish Brewery of the Year", sponsored by Aldi.
Bellfield's Vienna Secession Lager won gold for "Best Amber or Dark Beer", their Craft Lager won silver for "Best Lager" and Wild Shore Saison won bronze (out of 27 finalists!) for "Best Session Beer".