Takeaway and pickup of online orders is back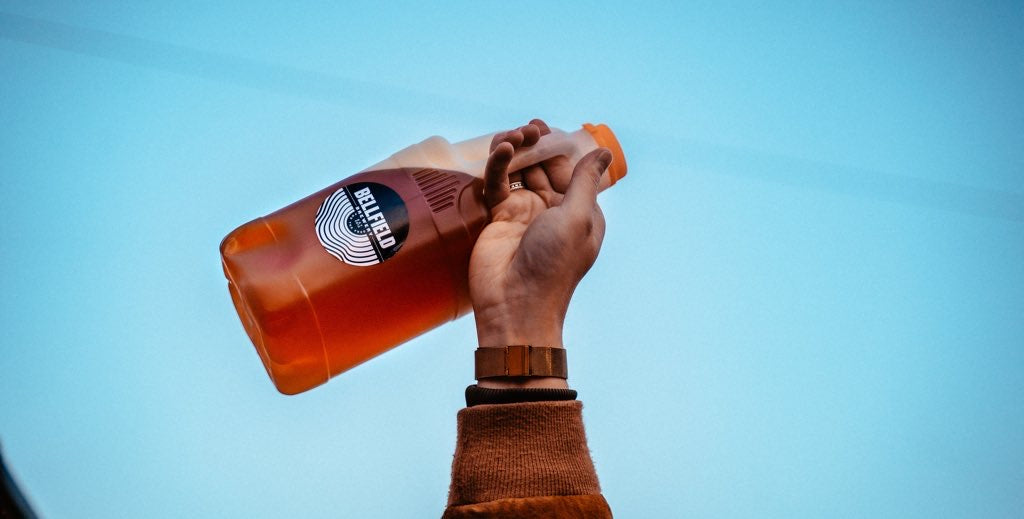 Good news, if you've been yearning for a freshly poured pint of draught beer.
After being completely closed for more than six weeks, we're opening again for takeaway draught beer, mini-casks, bottles and cans - just in time for the rugby this weekend.
We will initially be open Friday and  Saturday between 3-6pm. You can also pick up your online orders at these times - you will be notified by email when your order is ready.
We'll be serving in 3 pint containers for £10.50 (£3.50 per pint) and you can choose from any of our four core beers in keg (IPA, Pilsner, Session Ale, Lager). 
Every weekend, we'll also have at least one cask ale on too.  Priced an incredible £1.50 per pint, one of our 3-pint containers will cost you just £4.50. What's not to like! 
Containers are supplied for free. To find out what's pouring this weekend, visit our website.
Our team will be serving from a temporary bar set up in our taproom doorway, to keep everyone safe. 
And we'll be operating a strict, one-way system, with social distancing and mask wearing obligatory. 
Hand sanitiser will be available too but please note, you will not be able to come inside the building.
If you don't live in Edinburgh - or are staying home - you can, of course, still enjoy a tasty, award-winning beer, wherever you live via our website. 
Order online and have beer delivered to your doorstep across UK for £4.95. Free Delivery on orders over £50. 
We look forward to serving you, 
Team Bellfield
Bellfield Brewery, 46 Stanley Place, Edinburgh EH7 5RB
---
Also in Lastest News from Bellfield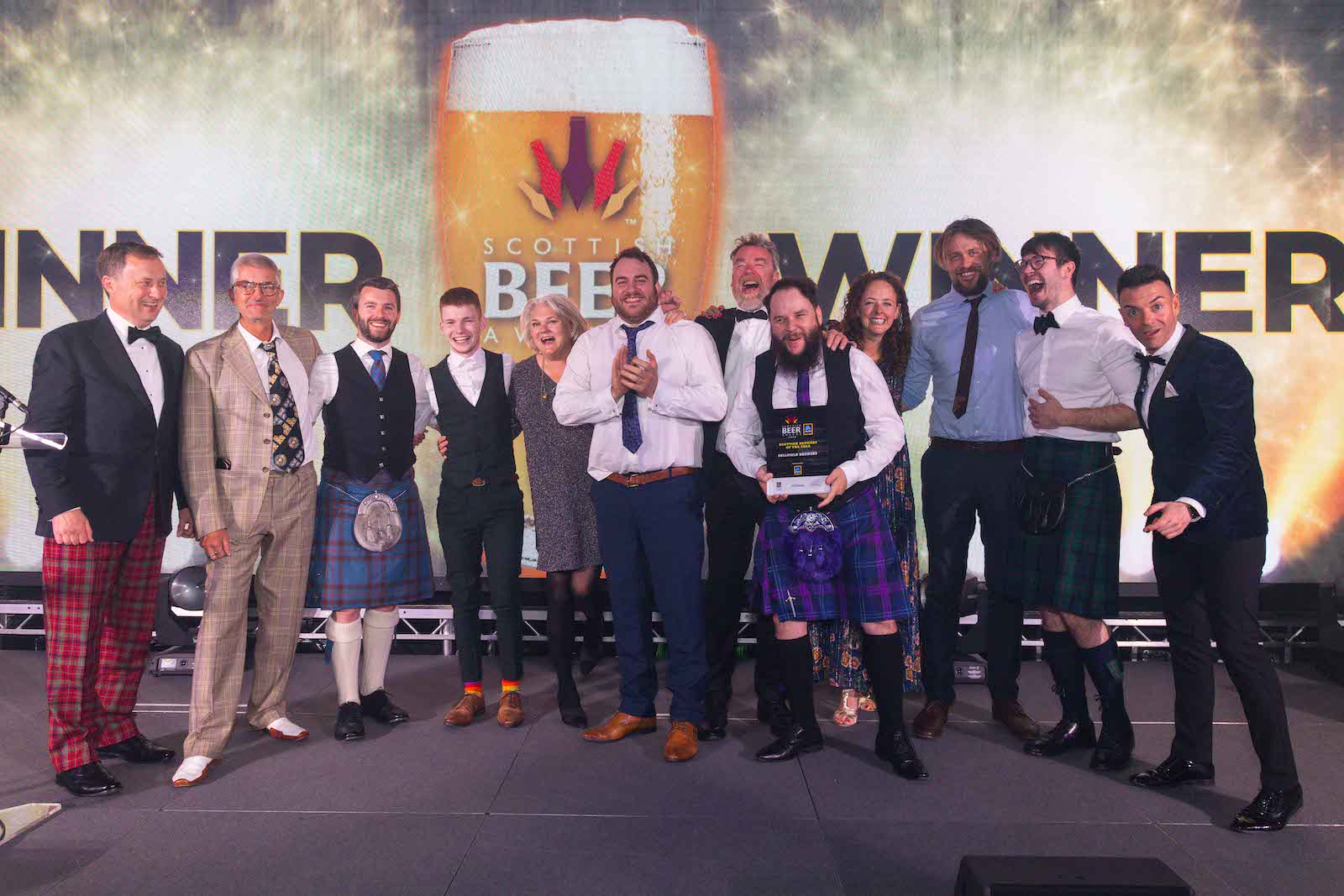 Edinburgh's Bellfield Brewery won four awards at last week's Scottish Beer Awards, winning three medals in the taste awards and the ultimate prize of the night, "Scottish Brewery of the Year", sponsored by Aldi.
Bellfield's Vienna Secession Lager won gold for "Best Amber or Dark Beer", their Craft Lager won silver for "Best Lager" and Wild Shore Saison won bronze (out of 27 finalists!) for "Best Session Beer".