Stockist profile: Stocks Urban Bistro, Edinburgh
Our latest featured stockist is the beautiful Stocks Urban Bistro in Edinburgh.
We asked Robbie Mitchell, the founder and owner of the bistro about what inspired him to launch it. He has been in the hospitality industry for almost 20 years, having successfully opened, operated and developed a number of businesses. He felt it was time for him to do it for himself and so he opened Stocks Urban Bistro along with the cocktail bar, The Black Dahlia, in November 2017.
Based just off the Royal Mile on St. Giles Street, Stocks Urban Bistro is a 64 cover modern European bistro showcasing the best produce Scotland has to offer. They work closely with local meat, fish and veg suppliers from Edinburgh and the surrounding areas. "Based in the heart of Edinburgh's Old Town, we offer quality produce at affordable prices". Robbie says, "there is no better place to be the Royal Mile, to be a stone's throw from St. Giles Cathedral, plus a view of the castle and Princes Street Gardens is the perfect location in my opinion".
The name "Stocks" originates from Robbie's family name on his mother's side. As he said, "I always thought it would be a great name for a restaurant. I have also been living in Stockbridge here in Edinburgh and I use a few local suppliers from the area, so it works on a couple of levels, but primarily my name".
We asked Robbie what the inspiration behind the beautiful décor is and he said, "I worked on the design project for five years and I used the interior designer in Glasgow called THR3 Design who know what I like". "I used to teach skiing in France and Switzerland so there is also a little touch of 'alpine' in the artwork such as the Megeve picture, which is where I learnt to ski". It's not a theme in the bistro, but if you look around, you will notice it. As Robbie explained, "the main thing for me is that it shouldn't be like other places, I wanted it to be individual, with attention to detail".
Robbie's favourite dish on the menu is the Venison Ragu, "I can't imagine life without pasta and wine!" "We serve it with truffled pecorino and it's delicious". When asking about gluten-free options, Robbie said, "you tend to find that there is compromise on quality when you look for gluten-free products so it's great to sell such a fantastic gluten-free beer from Bellfield Brewery".
If you're in Edinburgh and you want to experience a truly delicious menu in a beautiful setting then head to Stocks Urban Bistro, you will not be disappointed!
---
Also in Lastest News from Bellfield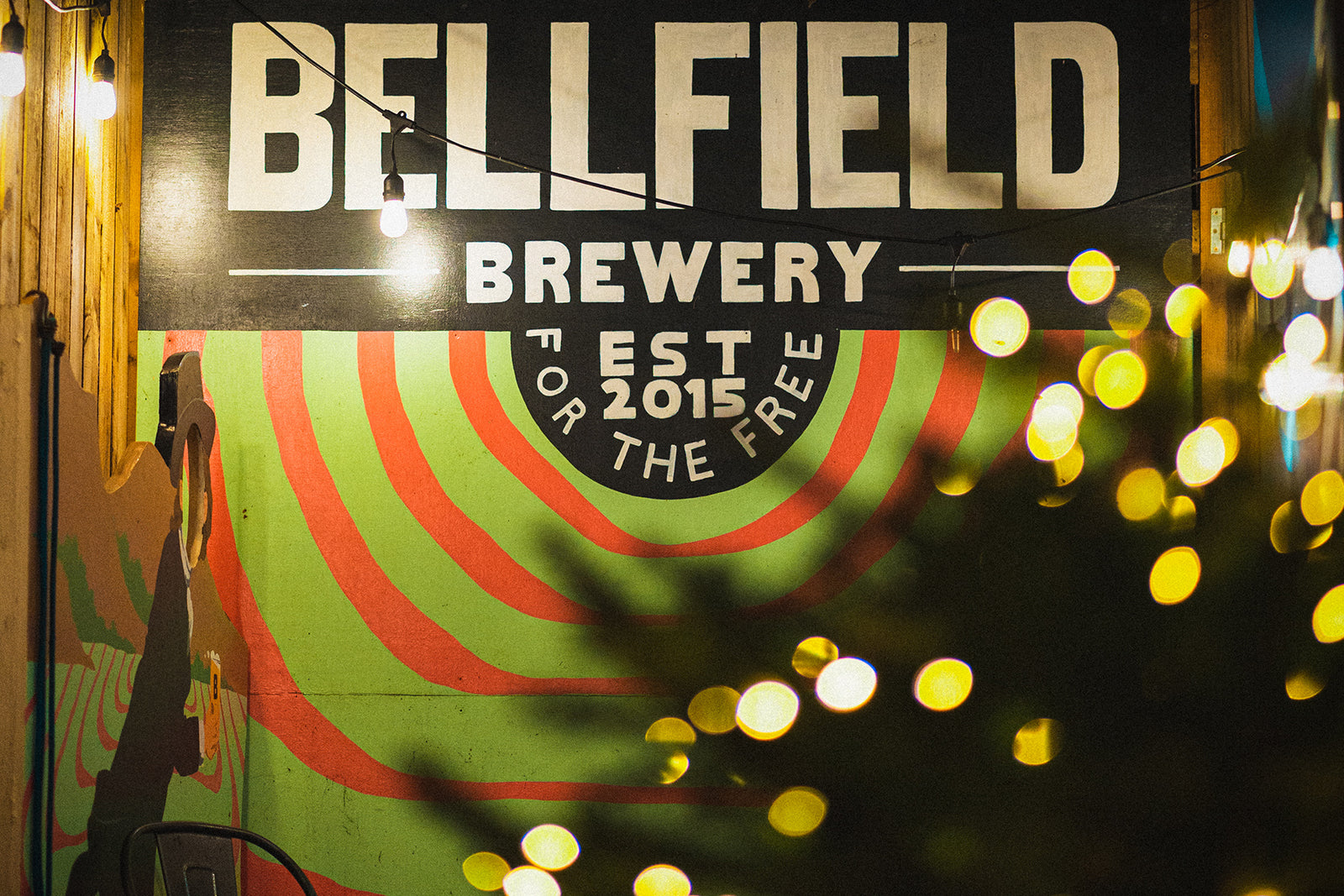 If you're looking for a perfect festive venue for your Christmas party, team drinks or get-together with friends and family, the Bellfield Taproom and Beer garden has you covered.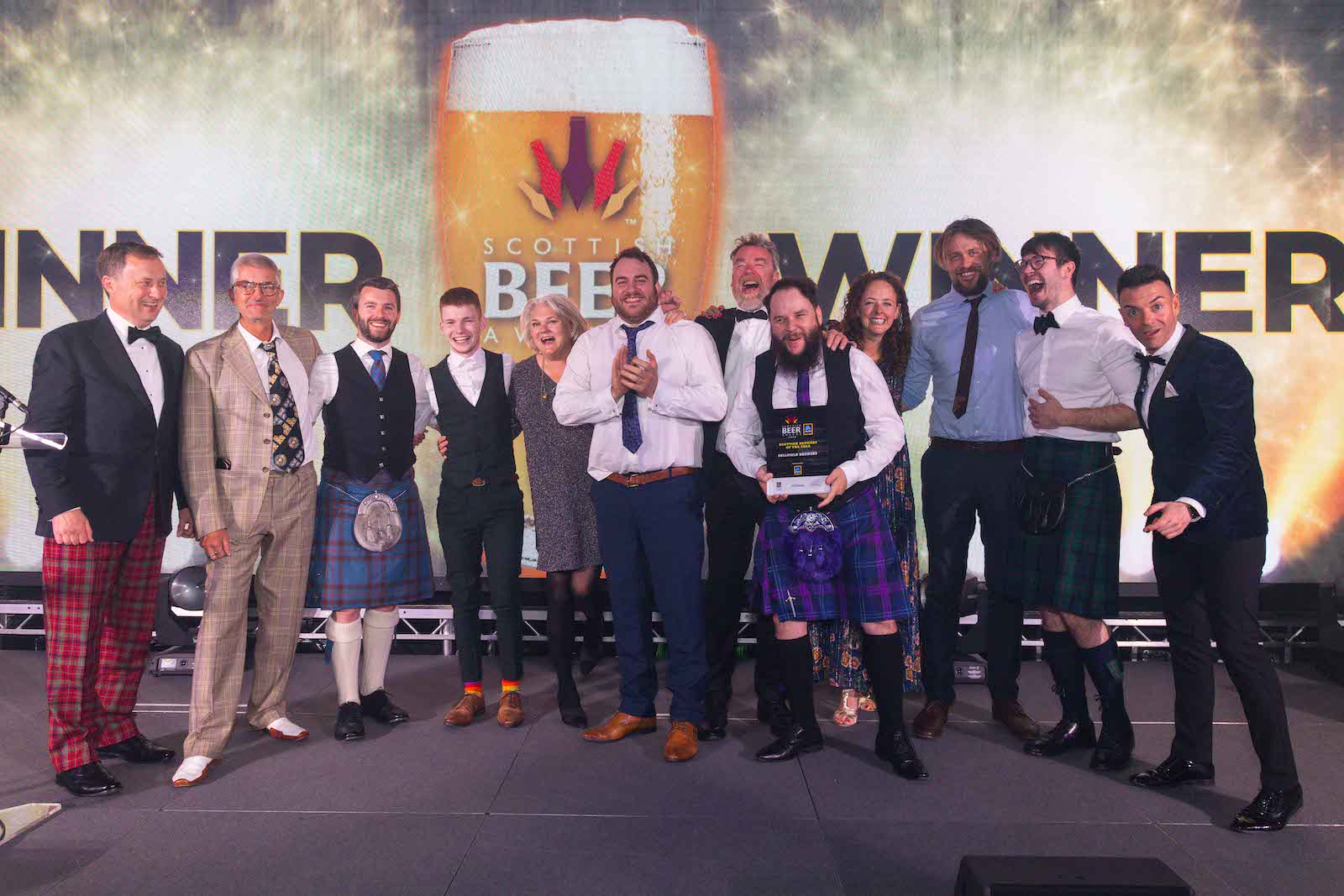 Edinburgh's Bellfield Brewery won four awards at last week's Scottish Beer Awards, winning three medals in the taste awards and the ultimate prize of the night, "Scottish Brewery of the Year", sponsored by Aldi.
Bellfield's Vienna Secession Lager won gold for "Best Amber or Dark Beer", their Craft Lager won silver for "Best Lager" and Wild Shore Saison won bronze (out of 27 finalists!) for "Best Session Beer".