Food for Chefs on their days off: King of Feasts takeaway pop up residency at Bellfield Brewery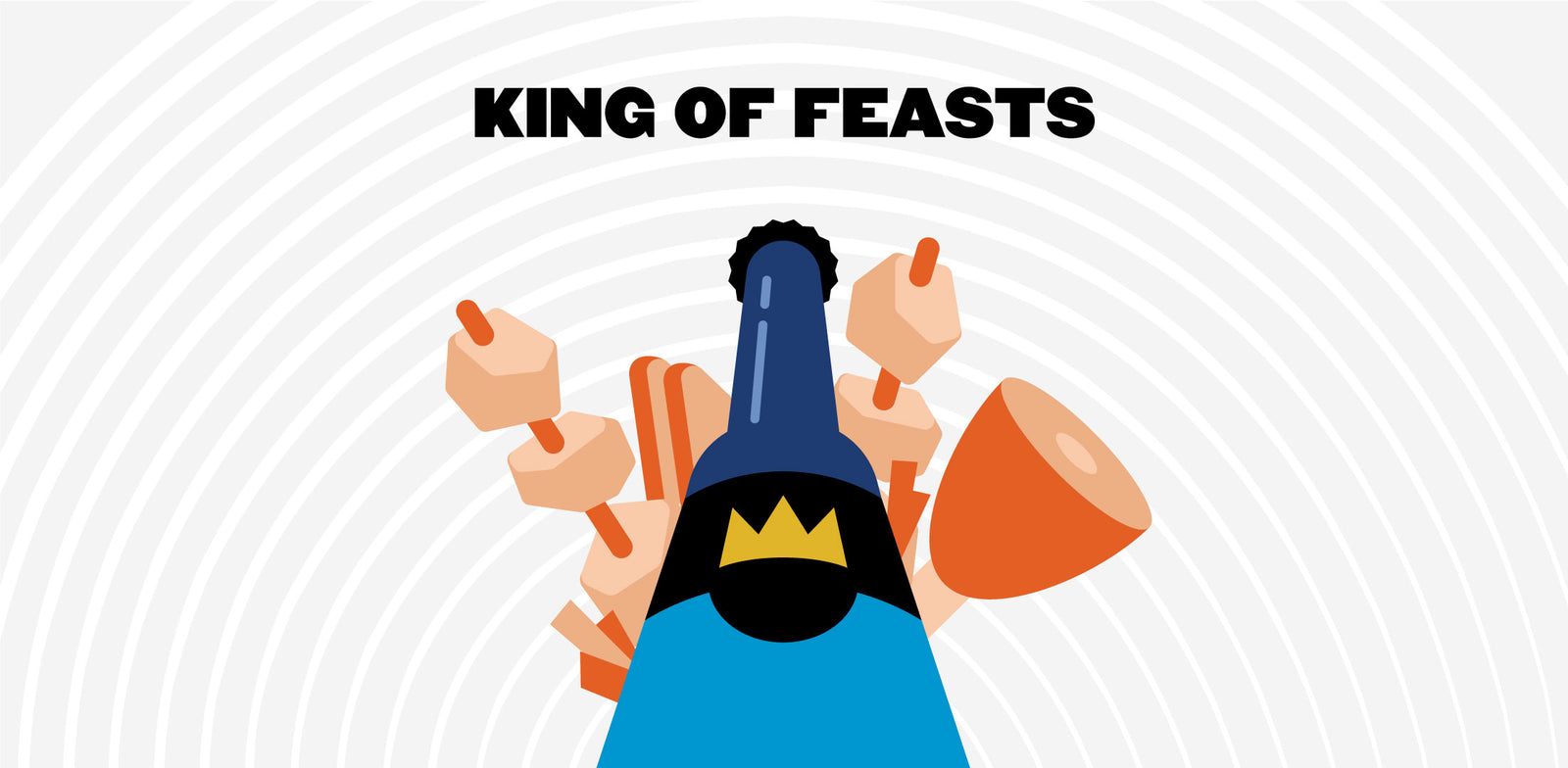 Confirmed dates: November: 
Friday 27th & Saturday 28th 
December Saturdays & Sundays up to Christmas 
"Food for chefs on their days off", is how Rob Casson, the chef behind King of Feasts, describes his cooking style.
After being made redundant, Rob took a leap of faith and set up King of Feasts which has become a sought-after, Edinburgh-based, food pop up.
He'll be taking over the kitchen at Bellfield on two weekends this November, preparing super tasty takeaway dishes to be pre-ordered for collection. Every dish has been designed to be paired with one of our beers and there are some great deals on beer and food combos.
"It's all the food I craved when I was on my off days from the kitchen," says Rob who is entirely self taught apart from training he's had in the various kitchens he's worked in over the past nine years. "Happiness and comfort on a plate, but made with my own twists on flavours," he explains.
Originally from South London, Rob moved up to Edinburgh aged 18, with a plan to study Law. That plan quickly moved onto the back burner as his real passion – for cooking – came to the fore.
He's especially drawn to the cuisine of the deep South, USA. While it's often (wrongly) characterised as being all deep fried and fatty, Rob points out that there's a reverence put on food and heritage, that he finds especially appealing. Southern USA cuisine is also heavily seasonal with a focus on sustainability.
Rob sources all his meat locally, from a renowned Edinburgh butcher and a lot of elements in his dishes are foraged by him and his family on days out:  on this coming menu, that includes the seaweed on the Caesar salad and the elder for the apple and elder kombucha. 
The recipe that's consumed more energy than any other, is his Fried Chicken. It's his personal favourite to cook – and eat – and it's been a work-in-progress for nearly a decade now!
For his residency at Bellfield, Rob has designed a completely gluten free menu including a wonderful, flaky crisp "Rappie" pie made with potatoes – a recipe that originated in Canada.
Dishes - to take away 
Elote Potato Salad, Charred Corn, Creme Fraiche, Pickled Chillies £6

/ / beer pairing -  Bohemian Pilsner 

Fried Chicken Sandwich, Pickles, Roast Garlic Mayo £8

/ / beer pairing - Lawless Village IPA 

Smoked Ham Hough Scotch Egg, Piccalilli £7

/ / beer pairing - Session Ale 

Mushroom Ragu, Mashed Celeriac £9

/ / beer pairing - Lawless Village IPA 

Beef Stew with Porter, Mashed Potatoes £10

 / / beer pairing - Craft Lager 
*some items may contain sesame or fish, please contact us for dietary restrictions, we're more than happy to accommodate.
Beer add on prices * the 'add on beer' deal only applies to pre-orders in combination with food.
Keg  £6 for 2 pints or £9 for 3 pints of Lawless Village IPA /Session Ale/Bohemian Pilsner/Craft Lager
To order
Use the booking link above, where we'll be taking pre-orders. Pick the time slot that suits and tell us what you'd like to order on the booking screen. This booking gives you a 15 minute window to pick up your food and some tasty draught beer to go with it, fresh from the taproom at Stanley Place. We will take your payment when you pick up, contactless payments only. 
And please help keep everyone safe please and wear a mask when you come to collect.
---
Also in Lastest News from Bellfield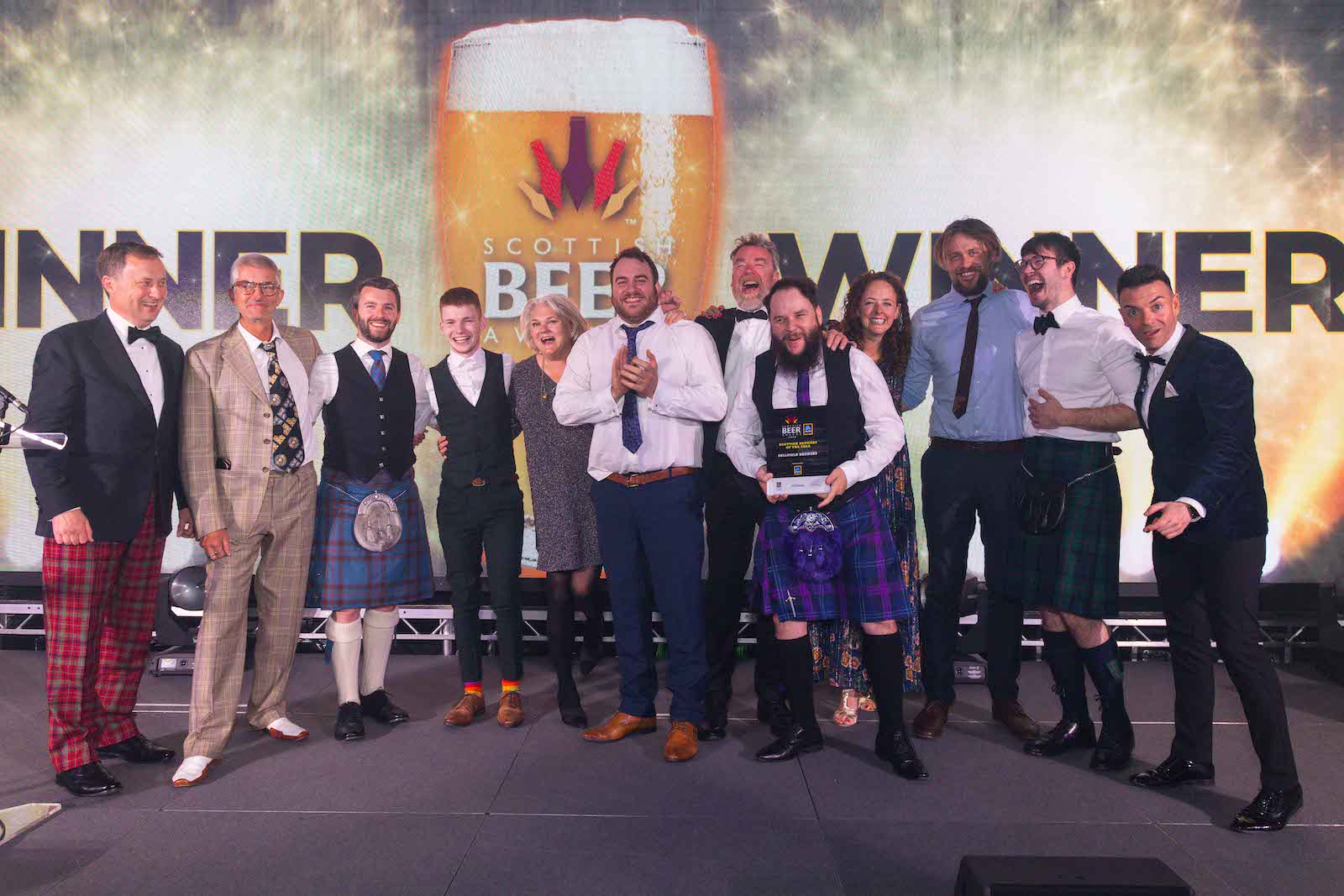 Edinburgh's Bellfield Brewery won four awards at last week's Scottish Beer Awards, winning three medals in the taste awards and the ultimate prize of the night, "Scottish Brewery of the Year", sponsored by Aldi.
Bellfield's Vienna Secession Lager won gold for "Best Amber or Dark Beer", their Craft Lager won silver for "Best Lager" and Wild Shore Saison won bronze (out of 27 finalists!) for "Best Session Beer".