Booths with a view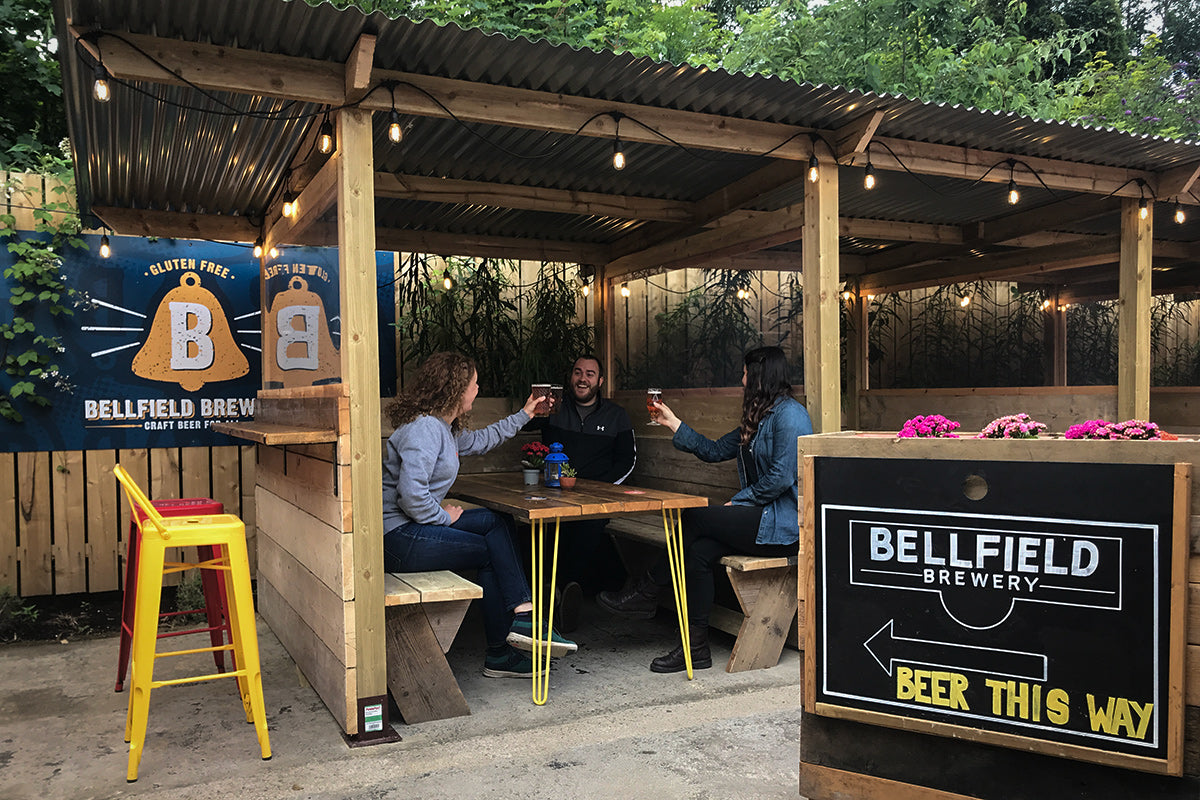 Once again, the sound of sawing, drilling, and hammering fills the air here at Bellfield - this time to get our beer garden ready to open in early July.
"Challenging" would be an understatement to describe what we've gone through in trying to design something that is weather proof, enables social distancing, looks welcoming, doesn't take up sunbathing space and allows groups of six or eight to enjoy a pint!
Since we've been here at Stanley Place, beside the mainline to London, our yard has been little-used. 
Sitting between our taproom and brew house, we had strung some outdoor lights up and planted windbreak willow, but other than that, it hadn't had much TLC.
Last summer when we first opened our tap room, we moved the beer tables and benches out there – it's a wonderful suntrap with a great view of the London train and even on occasions, The Flying Scotsman!
But now, and for the foreseeable, it's going to become our main space, as indoor bars remain out of bounds.
Over the last few days, a series of six, outdoor "booths" have started to take shape, complete with bench seating made of old scaffolding planks and topped with corrugated tin roofs.
Each booth will be separated from the one beside it, with acrylic panels, so that people can keep safe.
This week we plan to put the finishing touches to the booths, with lighting and furniture, plants and some seat cushions – just as soon as we can get them made!
Initially, we will be taking table bookings and offering table service only, in line with government guidance, so that we can keep everyone safe.
As well as booths, we will have a series of whisky-barrel tables and stool seating for smaller groups.
We'll be offering a wide range of drinks: tasty, super fresh beer on tap, cask conditioned ales, guest beers from our friends at other local breweries alongside small batch spirits, artisan soft drinks and organic wines. 
And if you're hungry, feel free to order in a takeaway and eat it at your table.
People will also be welcome to continue dropping in to buy takeaway draught beer in our popular 3-pint containers, or to buy a mini cask or case of beer.
Our license allows outdoor drinking until 10pm and under 18s until 9pm. As present you will be able to book booths and tables in the Beer Garden as follows:
Monday - Wednesday: 3:30pm - 8:30pm
Thursday - Sunday: 1pm - 8:30pm
Table booking is available on our website (so that we can collect your name and contact details, in line with government advice).
Advance booking is recommended as space is limited!
---
Also in Lastest News from Bellfield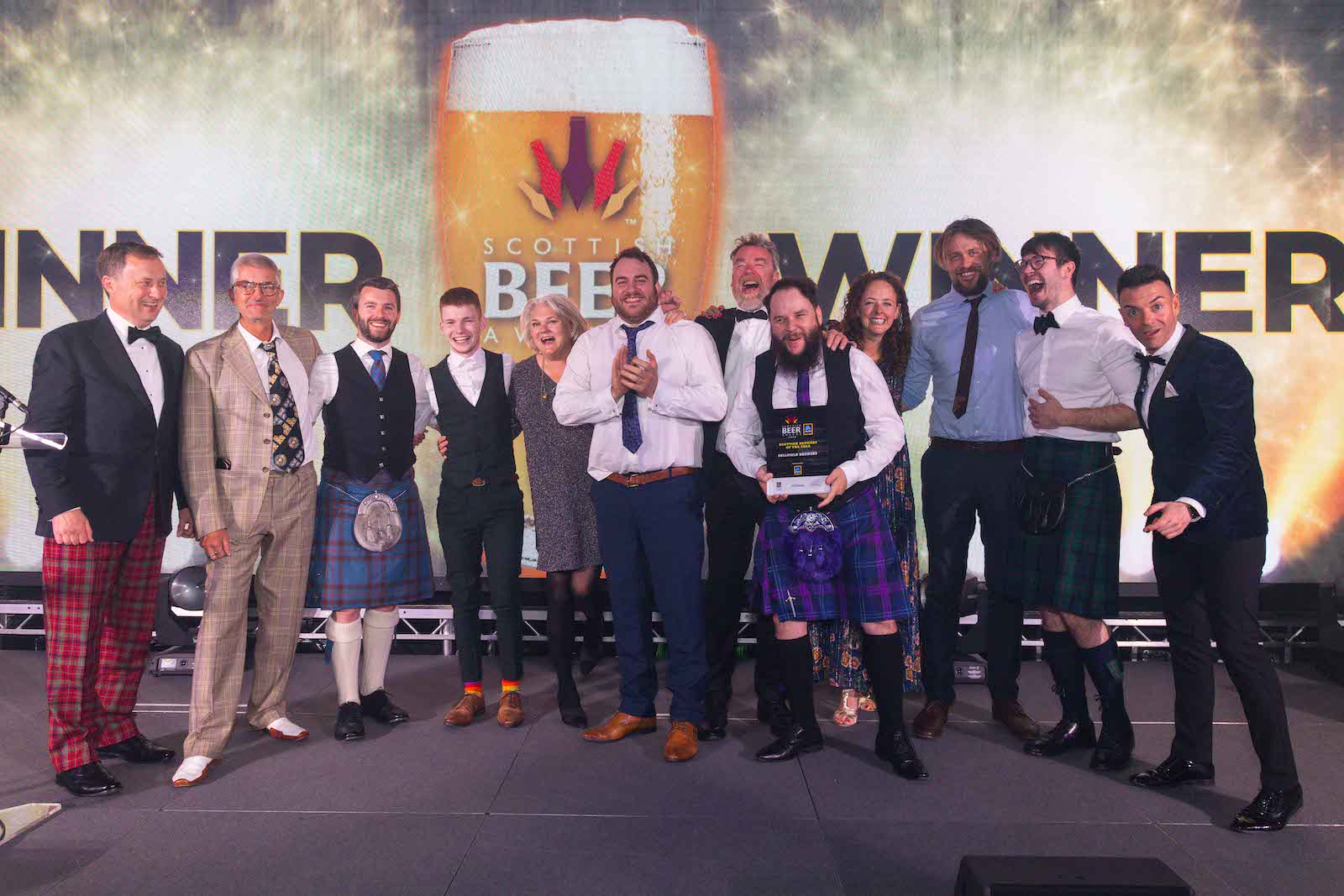 Edinburgh's Bellfield Brewery won four awards at last week's Scottish Beer Awards, winning three medals in the taste awards and the ultimate prize of the night, "Scottish Brewery of the Year", sponsored by Aldi.
Bellfield's Vienna Secession Lager won gold for "Best Amber or Dark Beer", their Craft Lager won silver for "Best Lager" and Wild Shore Saison won bronze (out of 27 finalists!) for "Best Session Beer".