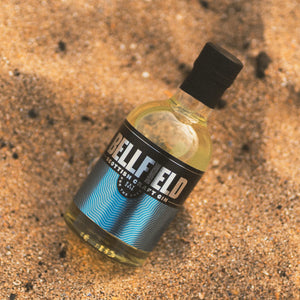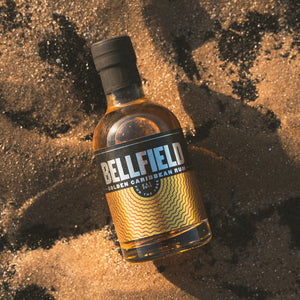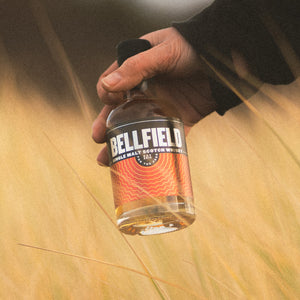 Valentine's Day Gift Box
Looking for that special gift this Valentine's Day? How about some lovely beer a bar of awesome Black Cherry Chocolate from Ocelot (NGCI/Vegan).
Also Includes Bellfield branded tasting glass, along the following beers:
1x Lawless Village IPA (4.5%)
1x Daft Days Porter (6.5 ABV)
1x Jex-Blake Mosaic IPA (5.6%)
1x Three Rivers Pils (4.2%)
1x Märzen Festival Lager (5.7%)
1x Old Town Altbier (5.3%)
Extras: Bellfield's Rum, Gin, & Whisky
You can optionally include 20cl bottles from our new premium spirits range.
Bellfield Scottish Craft Gin (20cl, 43% ABV): crisp and clean, this craft gin is gently infused with our favourite hops. A resinous juniper aroma leads to citrus and spice on the palate.
Bellfield Golden Caribbean Rum (20cl, 44% ABV): an 8 year old golden rum distilled in the Caribbean. The aroma of tropical fruit, vanilla and rich toffee is enhanced with a smooth fruity sweetness.
Bellfield Single Malt Scotch Whisky (20cl, 58% ABV): finished in a PX sherry cask and bottled at cask strength, this 12 year old Speyside is fresh and clean with notes of soft fruit, vanilla and a light smokiness.
Certified gluten-free and suitable for vegans.
Not for sale to people under the age of 18.
---