On The Roll – this weekend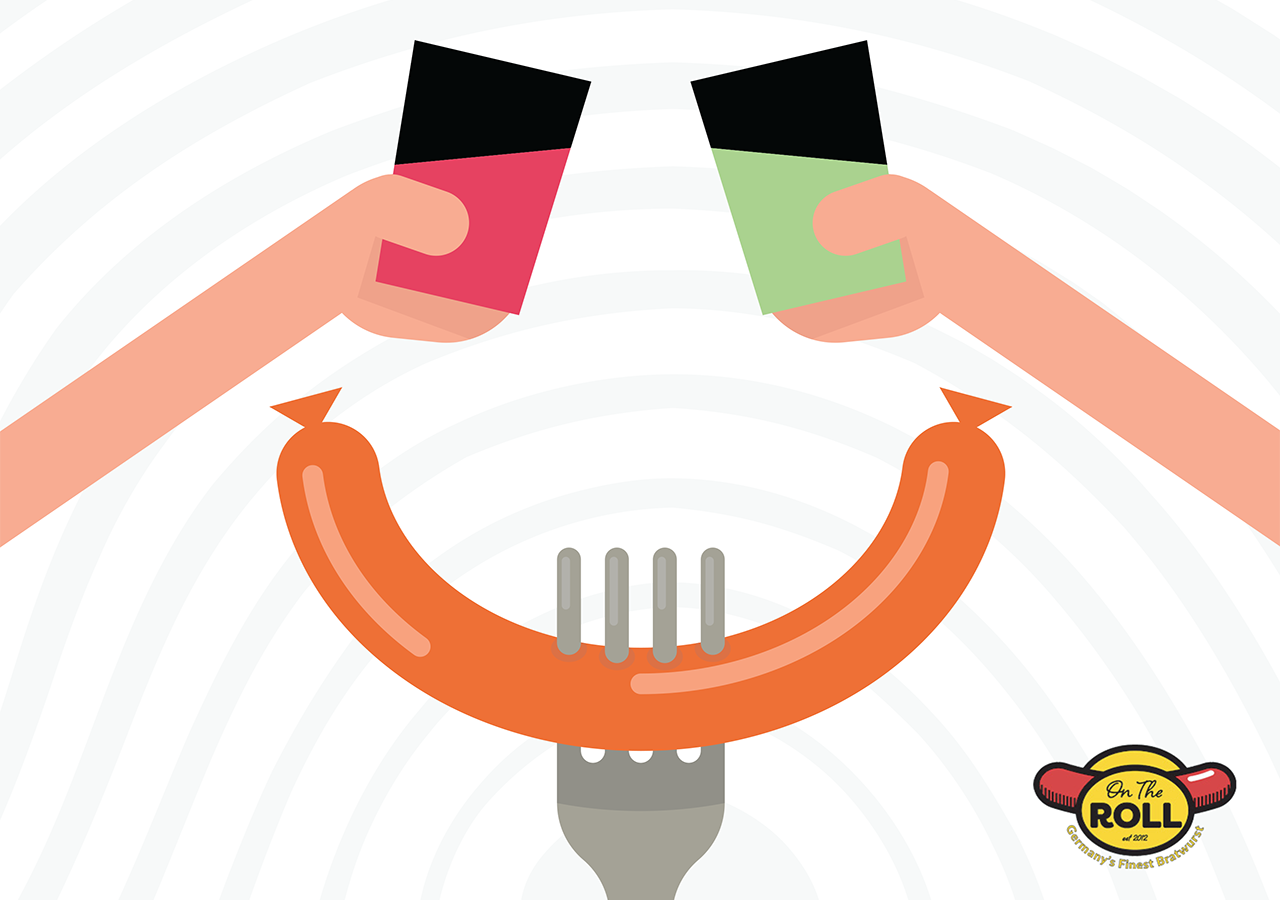 As we said in our blog a few weeks ago, for many of us takeaway sales are literally a lifeline at the moment.
But there's a lot of confusion out there about whether the current restrictions allow you to pick up draught beer from your local brewery and pub – or not. 
In Scotland, it's perfectly straightforward to call in to your local to buy takeaway, fresh draught beer. In England (sorry people) it isn't.
By buying takeaway beer, you are literally helping to protect jobs and helping to make sure that we'll still be here on the other side. 
It means that the lovely beer that we've brewed that's sitting in conditioning tanks ready to be sold on tap in normal times, doesn't go to waste.
If you'd like to see a full list of our friends in and around Edinburgh, currently offering tasty, takeaway craft beer, take a look at our Lockdown Blog 9: #SupportLocal #ShopLocal #DrinkLocal. 
This weekend at Bellfield, we've partnered with another small, local business that needs all the help they can get at the moment.
On The Roll – a German street food stall set up by Sabrina and Lennart - serves authentic and delicious Bratwursts including a vegan option, and of course the all-time favourite – the big Currywurst. 
So if you're feeling sad about not being able to get away with a bunch of mates to Berlin or you missed out on Oktoberfest, come by and grab a beer and sausage combo this weekend – we've got lots to choose from.
Bratwurst – Germany's most popular BBQ sausage features a mix of finely ground pork mince and mild spices which gives it a unique taste and texture. 
Krakauer – Krakauer is an increasingly popular slightly smoky, cured pork sausage. Its coarser meat is seasoned with mustard seeds, spices and a fine note of garlic creating a delicious savoury flavour. 
Cheese Krakauser – as above, with a delicious filling of cheese. Enjoy the beautifully balanced combination of smoky pork and melting Gouda in every bite. 
Vegan Sausage – this completely plant-based German Bratwurst has a classic sausage texture and shape. Slightly smoky with a hint of pea, onion and garlic.
CAN COMBOS
5 pack Bratwurst Sausage & 12 cans of Bellfield £29:50*
5 pack Krakauser/ Cheese Krakauer & 12 cans of Bellfield £30*
3 pack vegan sausage & 12 cans of Bellfield £27.50*
*Mixed cases +£1
DRAUGHT COMBOS
5 pack Bratwurst Sausages & 3 pints of tap beer £16.50
5 pack Krakauser/ Cheese Krakauer & 3 pints of tap beer £17
3 pack Vegan sausage & 3 pints of tap beer £14.50
CASK SPECIAL
5 pack Bratwurst Sausages & 3 pints of cask beer £13.50
5 pack Krakauser/ Cheese Krakauer & 3 pints of cask beer £14
3 pack Vegan sausage & 3 pints of cask beer £11.50
SAUSAGES ONLY
5 pack Bratwurst £7
5 pack Krakauer £7.50 
5 pack Cheese Krakauer £7.50 
3 pack Vegan £5.00 
Curry sauce £3.00
Each pack comes with (simple) cooking and serving instructions, to cook from chilled or frozen.
To see what's pouring this weekend, please take a look at our website. We've also got a good selection of German beers in the fridge as well as our own Bellfield bottles and cans which are available for takeaway or you can order online for delivery or pickup. 
We're open for contactless takeaway (or collection of online orders), Thursday to Sunday, 12–6pm. 
And thank you for your support – we're very grateful for every sale we make! 
Team Bellfield
---
Also in Lastest News from Bellfield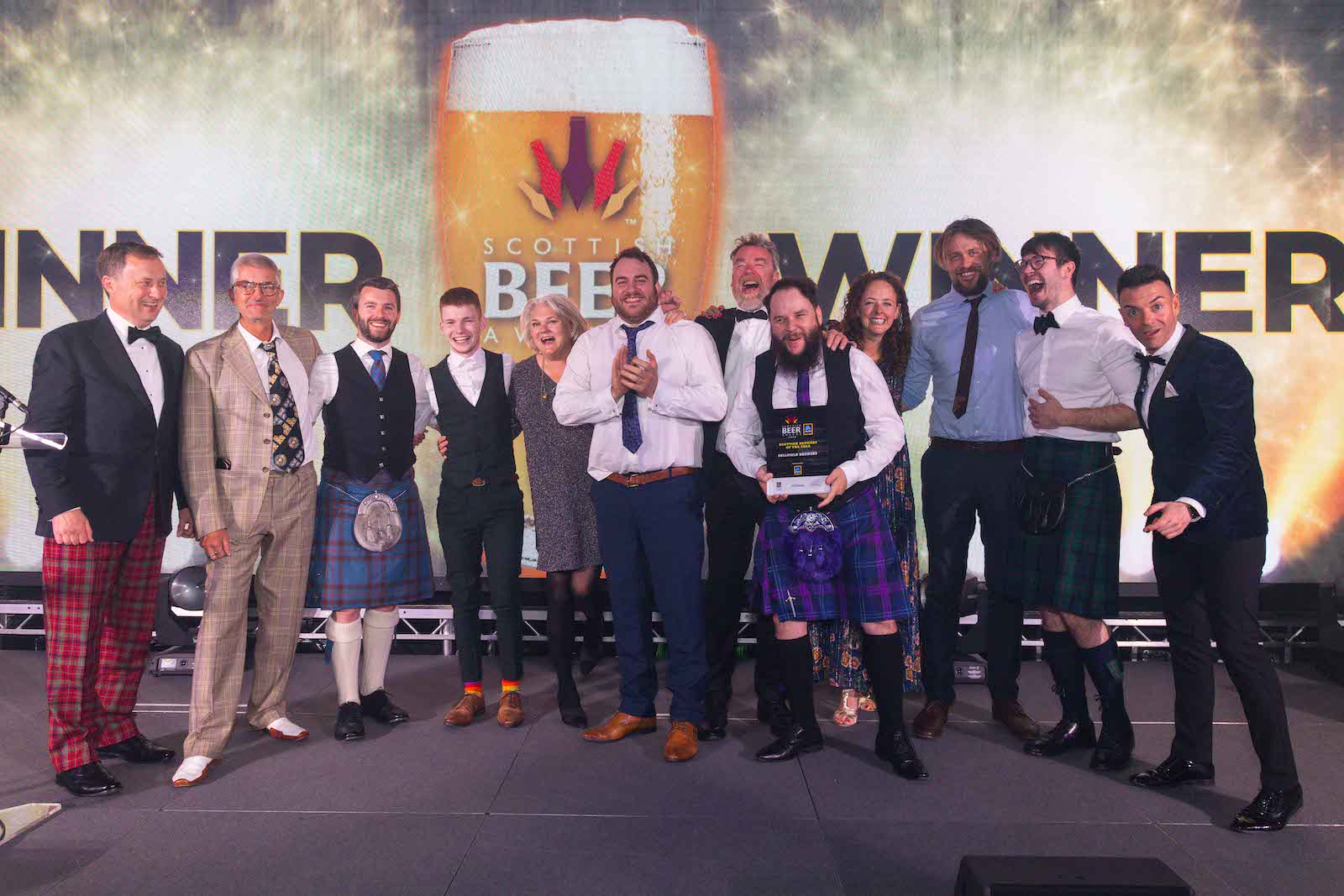 Edinburgh's Bellfield Brewery won four awards at last week's Scottish Beer Awards, winning three medals in the taste awards and the ultimate prize of the night, "Scottish Brewery of the Year", sponsored by Aldi.
Bellfield's Vienna Secession Lager won gold for "Best Amber or Dark Beer", their Craft Lager won silver for "Best Lager" and Wild Shore Saison won bronze (out of 27 finalists!) for "Best Session Beer".