Now available: Vienna Secession Lager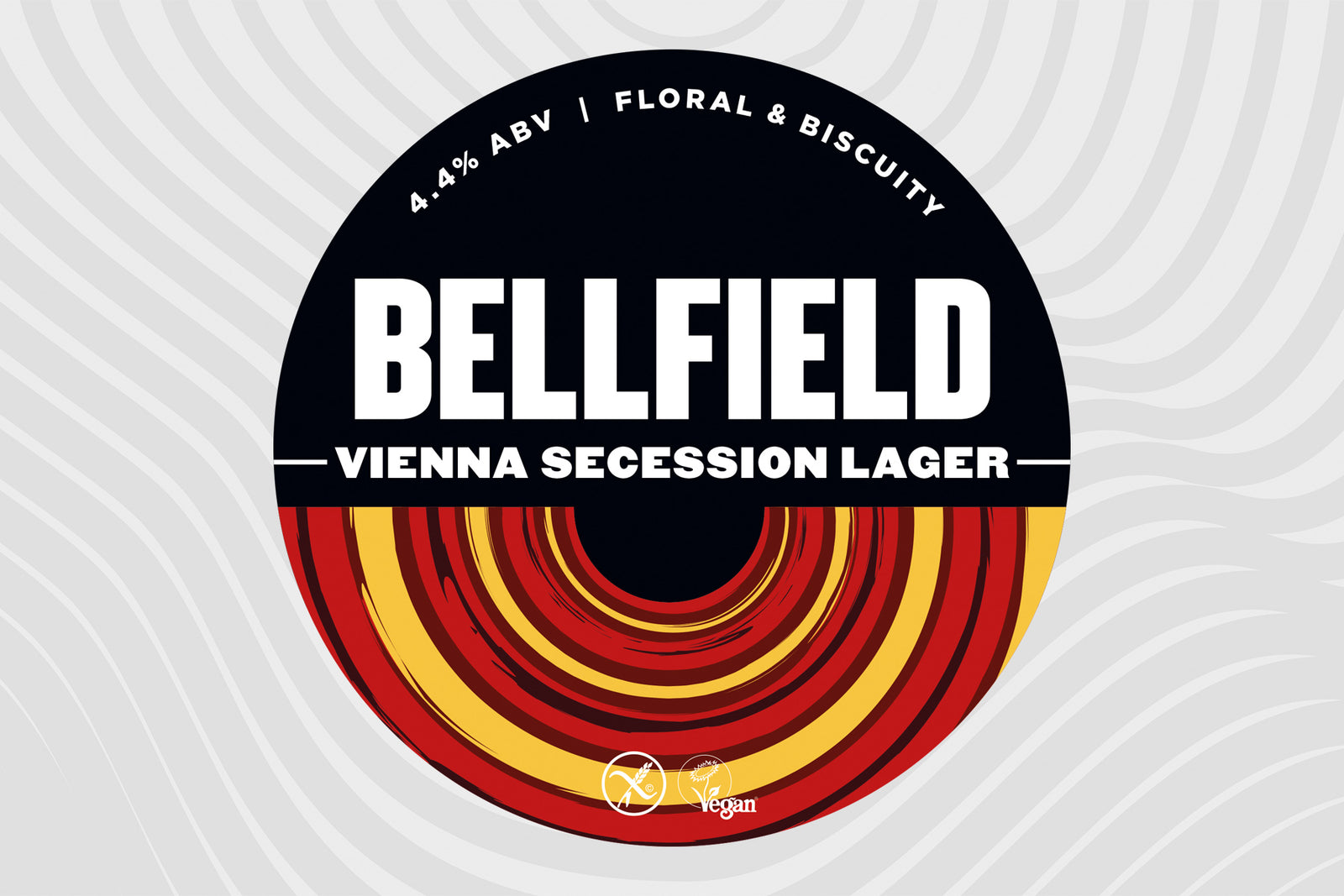 Now available on draught on our Taproom, we've added another lager to our roster. A malt-forward, refreshing lager, Secession Lager (4.4% ABV) is a Vienna style lager packed with continental malts and hops, and embodying the best of that city's famous brewing and artistic heritage.
A TALE OF TWO BREWERS
A close cousin to our award winning Märzen Festival Lager, the origins of both styles have had a direct impact on the history of Scottish lager brewing.
This story emerges from the relationship between two brewers: the Austrian, Anton Dreher of Schwechat Brewery; and the German, Gabriel Sedlmayr of Spaten – essentially, the founders of modern lager
Close friends and brewing pioneers, they conducted a grand tour of British breweries in the 1830s in order to learn more about advanced British malting methods.
Finishing up in Edinburgh, they spent a great deal of time at John Muir's Calton Hill Brewery – not far from us in Abbeyhill.
Not only did they assist Muir in brewing the very first lager brewed in the UK (they even gifted him a continental lager yeast strain) but, upon returning home to Vienna, Dreher even experimented in brewing malty Scotch ales.
While Sedlmayr would return to his native Bavaria to brew the first Märzen – its Munich malt providing its characteristic golden complexion and rich body – Dreher would push forward the amber styles with notes of caramel and toasted bread-crust he sampled in Scotland.
It's not difficult to imagine how he therefore arrived at Vienna lager: finding cellar space around the taverns of Vienna in order to develop and cold mature these malt-forward, amber beers into bright, refreshing lagers.
THE VIENNA SECESSION
An appropriately amber poster designed by Alfred Roller in 1902 for the 14th Secession exhibition, Vienna.
Whilst the style has become a bit of a rarity, even in the city from which it derives its name, our inspiration for brewing the style came from one of our founders' trips to Vienna
Staying above Vienna's best beer shop, the renowned Beer Lovers, she was able to sample the best of the city's brewing heritage in its famous, elegant coffee houses, sat amongst people playing chess and reading newspapers — she described it as 'truly civilised'.
Much of this cosmopolitan air can be traced to the artistic movement which gave so much to the spirit of the city, a movement which gives its name to our new beer: the Vienna Secession.
Expressionistic, idealistic and internationalist, artists and architects such as Gustav Klimt, Joseph Maria Olbrich, Otto Wagner and Koloman Moser sparked a new intellectual and cultural flowering in turn-of-the-century Vienna.
Just as the Secession broke away from the conservatism of the Viennese establishment, our Secession Lager seeks to break away from conceptions of lager as mass-produced, simple and bland.
With its characteristic, clean, yeast snap, think of lager as like a painter's canvas.
Brewers use this canvas to showcase a vast range of malt roasts, or to illustrate the nuances of hops grown across the world — for more on the latter, check out our blog on our Three Rivers Pilsner brewed with New Zealand hops.
In our Secession Lager, a rich backbone of Vienna malt gives bready and toasty notes, whilst the addition of a gluten-free fermentable, rice, helps emphasise its crisp clean finish.
Balancing this against floral, citrusy and spicy hops, we've conducted our own grand Mitteleuropean tour of Czech, German and Slovenian hops with additions of Sladek, Hersbrucker and Bobek.
Darker and headier than our Bohemian Pilsner, yet with a lighter body and more pronounced bitter crispness than our Märzen, it illustrates the range and complexity which lager can hold.
We're releasing it exclusively to draught, perfect as we start to ease back into beer garden/biergarten season.
---
Also in Lastest News from Bellfield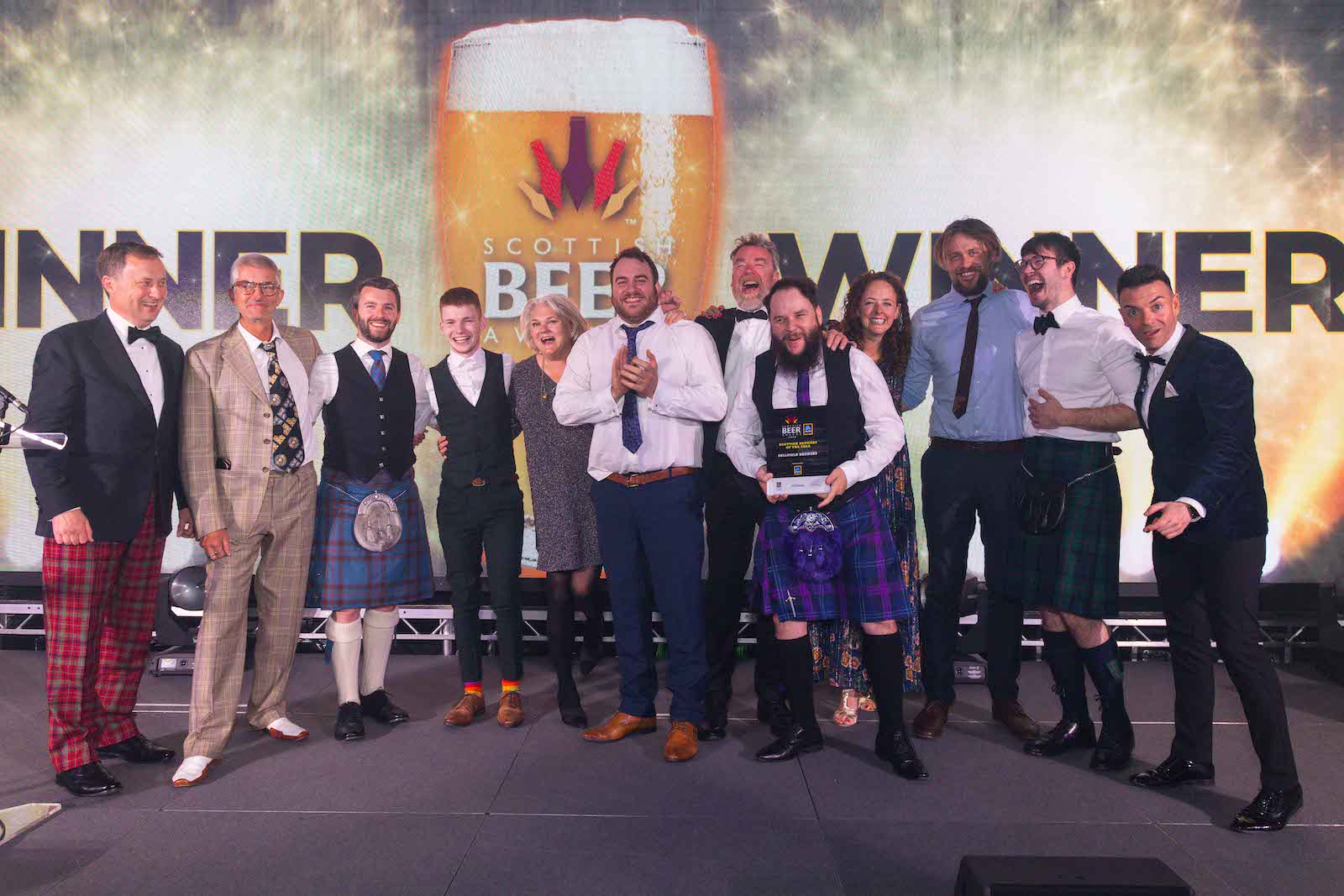 Edinburgh's Bellfield Brewery won four awards at last week's Scottish Beer Awards, winning three medals in the taste awards and the ultimate prize of the night, "Scottish Brewery of the Year", sponsored by Aldi.
Bellfield's Vienna Secession Lager won gold for "Best Amber or Dark Beer", their Craft Lager won silver for "Best Lager" and Wild Shore Saison won bronze (out of 27 finalists!) for "Best Session Beer".