Stockist profile: Zia Lucia, London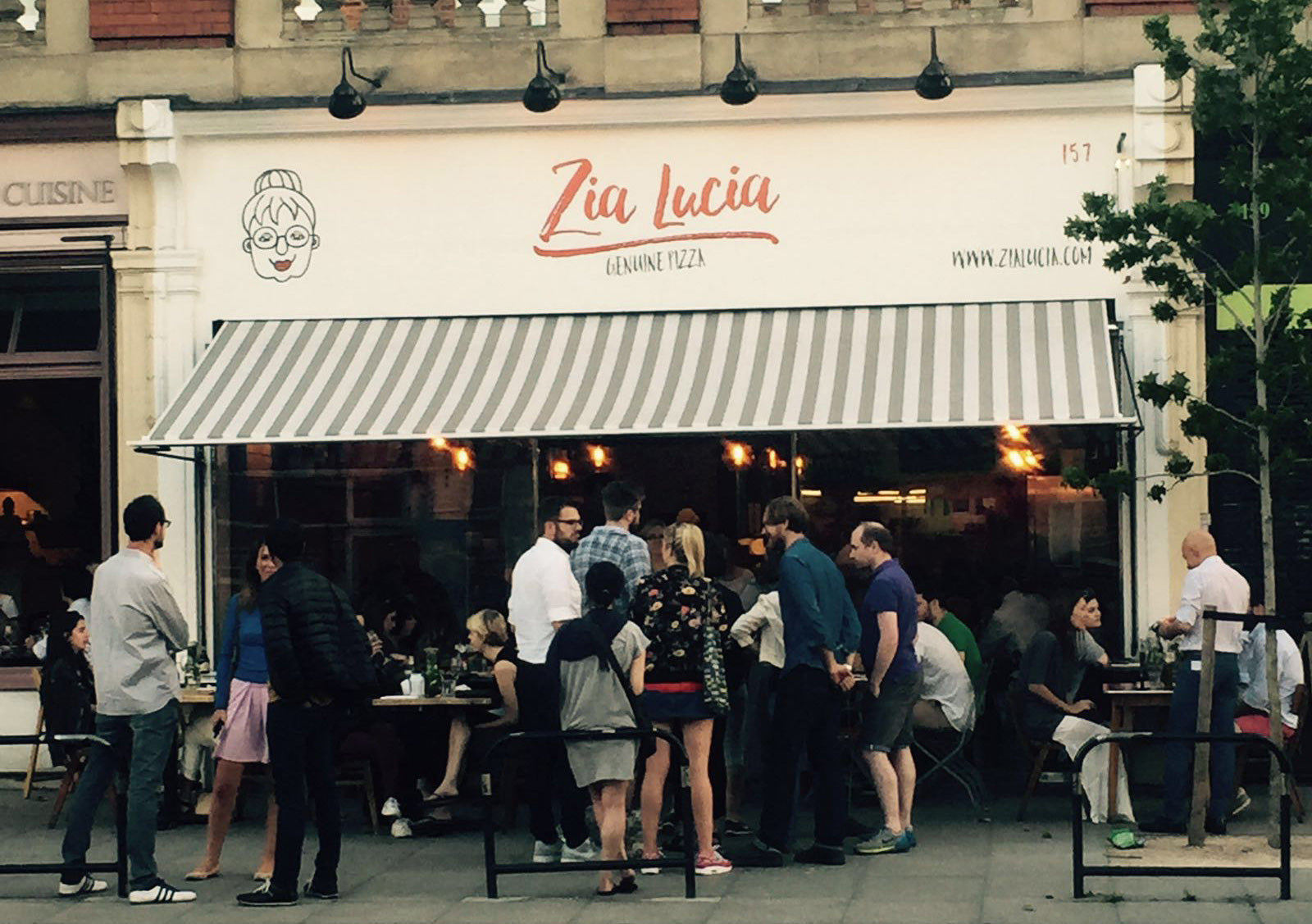 Our beers are stocked in some fantastic places across the UK and beyond. In a series of blogs, we'd like to introduce you to a few of them. Our first being Zia Lucia, an independent Pizzeria in the heart of Holloway Road in London.
There is something magical about proper home-cooking, and no one understands this better than an Italian. Recipes passed down from generation to generation, never written, never measured, composed through sight and smell and a guided series of instincts.
Of course, beyond the quality of the food itself is the sense of place: the ever warm welcome of the family kitchen, in the company of close friends. When two close Italian friends Claudio and Gianluca decided to open their own pizzeria, they wanted to pay tribute to this home-cooked spirit, and so they named the restaurant after Gianluca's aunt Lucia (zia, you may have guessed, being the Italian word for 'aunt').
Did you know?
The first pizza was created in 1889 by chef Raffaele Esposito in Naples, to honour Queen Margherita (hence Margherita pizza!) He chose mozzarella, tomato and basil to represent the colours of the Italian flag.
In the United States 350 slices of pizza are eaten every second.
In a Yougov poll, the U.K's favourite pizza topping turned out to be mushroom. The least favourite was anchovy, and the most hotly contested was, of course, pineapple.
As Claudio explains, "In Italy this is what we do, and we have replicated it with our community of friends, in particular when Auntie Lucia comes to visit us. We all eat together, and feel like an extended family." He continues, "The reason we embarked on this exciting adventure was to serve great food at a moderate price, and re-create the cozy atmosphere that we feel when we gather around a table with friends and our Auntie."
They opened their first pizzeria in 2016, entirely with funding from family and friends; dear Auntie Lucia remains an investor. For their first sight, they decided on Islington's Holloway Road. Says Claudio, "We love Islington in general, and Holloway Road in particular really fits our concept. The neighbourhood is very vibrant, and diverse. This is something we love about it".
Of course, there are all kinds of places to grab a pizza in the capital, so to stand out from the pack, Gianluca and Claudio decided to offer a twist by quite literally going back to basics - pizza dough. You might not think it, but the flavour, texture and mouthfeel of your favourite pizza are all heavily influenced by what kind of dough you use. At Zia Lucia, they offer a choice of four, each slow-fermented over 48 hours. Alongside a traditional one, they carry a wholemeal, a Bellfield-approved gluten-free, and for the truly adventurous, a 'vegetable charcoal' option.
Claudio remembers initial reactions to this off-kilter pizza base: "One of the best memories of the first months was the expression of our guests when we served them our vegetable charcoal dough, which makes the pizza totally black. From surprise, to astonishment, to amusement. Some skepticism from very few, and curiosity and excitement by large majority, at first sight. But as soon as they had the first bite, their expression totally changed and you could see their amazing reactions: people just loved it!"
Indeed, Zia Lucia's vegetable charcoal dough has been awarded a very modern honour; Claudio confirms that it is one of the most frequently instagrammed pizza-bases in the business.
As far as toppings, Claudio notes two of their fan-favourites: the Arianna, with truffle honey, fresh sausage, taleggio goat cheese, pecorino and mozzarella; and Andrea Pirlo, with mozzarella, olive pathe, apples and gorgonzola.
Zia Lucia Islington was a big hit within the community, regularly seeing large queues and five-star trip advisor reviews. When it came time to discuss site number two, they went looking for somewhere that had a similar 'neighbourhood' spirit to Islington. "The success of our first venue went way beyond our projections and wildest dreams and we were keen to open up a new site in another London neighbourhood. We used to live in West London and really liked the Brook Green area, it is where we met and we still have plenty of friends there who have been crying out for our pizzas." The 50-seat Zia Lucia on Blythe Road opened at the beginning of February.
On a weekly basis, they will offer special pizzas featuring beloved Italian ingredients that would be lesser known in Britain - keep your eyes peeled on their twitter, and as Claudio puts it, "watch this space!"
Just like at Bellfield Brewery, the story of Zia Lucia is about two friends taking something they love and seeing how they could make it even better, and for that we salute them!
---
Also in Lastest News from Bellfield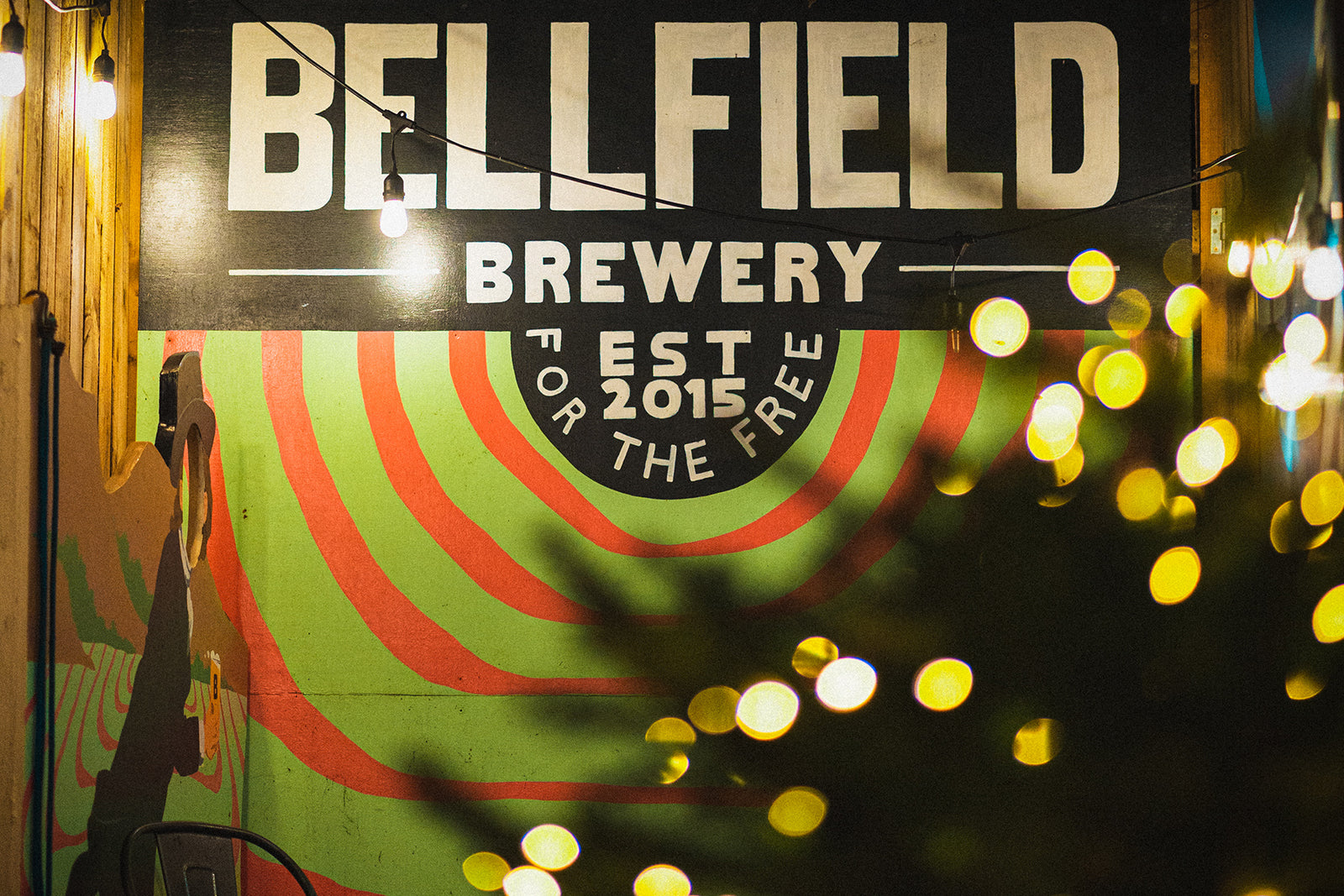 If you're looking for a perfect festive venue for your Christmas party, team drinks or get-together with friends and family, the Bellfield Taproom and Beer garden has you covered.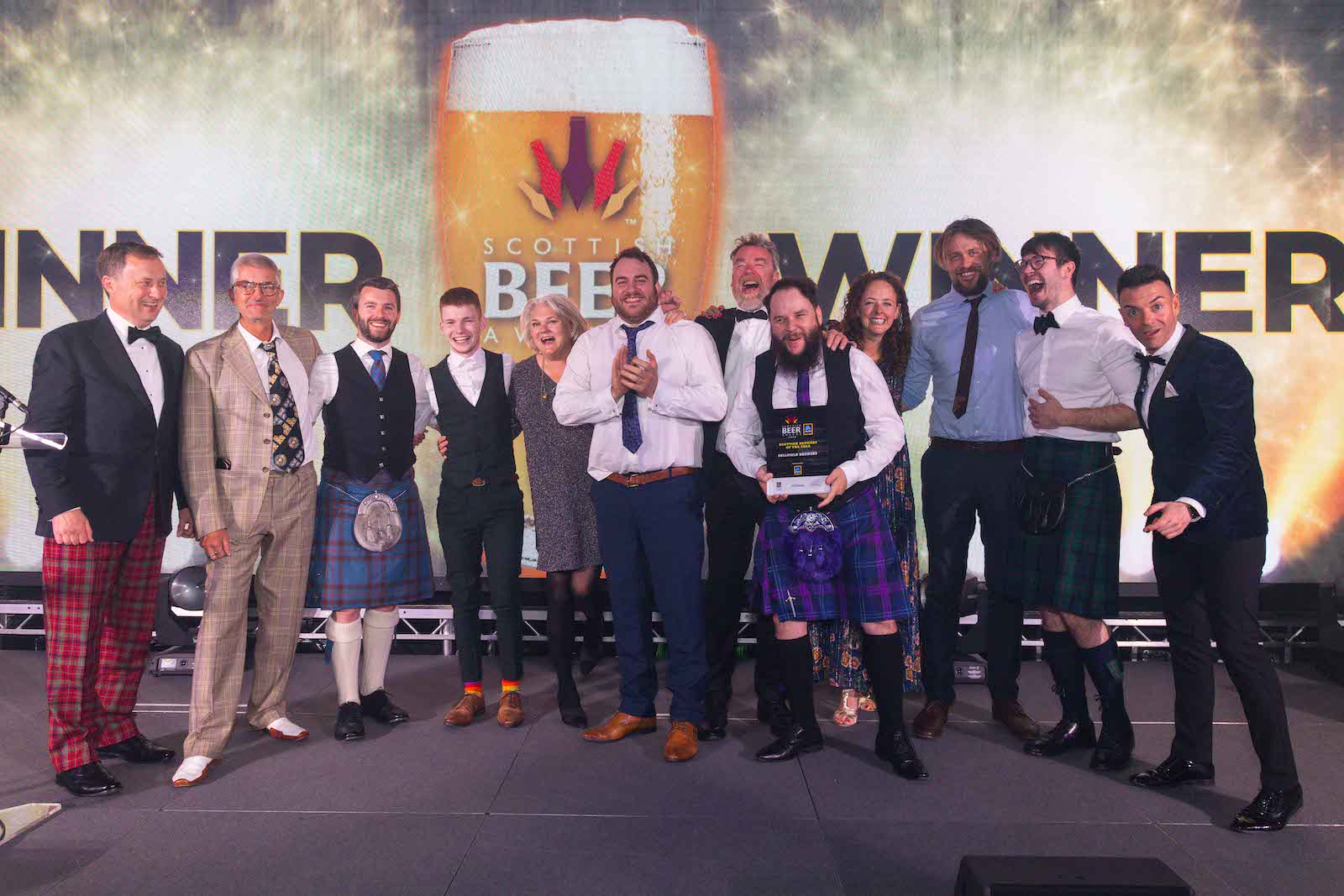 Edinburgh's Bellfield Brewery won four awards at last week's Scottish Beer Awards, winning three medals in the taste awards and the ultimate prize of the night, "Scottish Brewery of the Year", sponsored by Aldi.
Bellfield's Vienna Secession Lager won gold for "Best Amber or Dark Beer", their Craft Lager won silver for "Best Lager" and Wild Shore Saison won bronze (out of 27 finalists!) for "Best Session Beer".