New year, new kit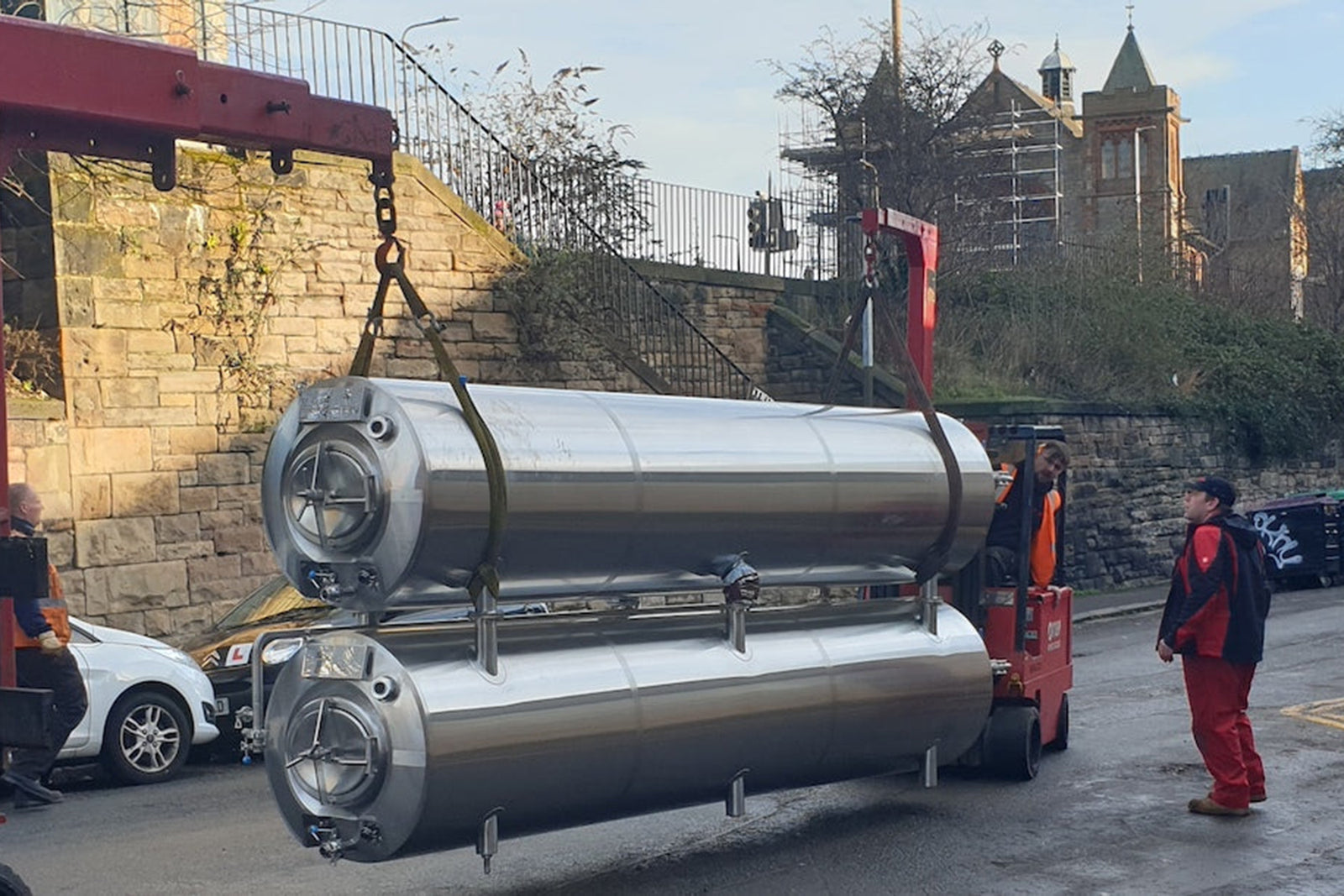 It's a new year and we have new kit. 
And no, we don't mean new team Bellfield football strips.
We're expanding our brewhouse and last month the new kit arrived - finally - after a long journey on a slow boat from China.
A 10-strong team from brewery installation experts, SSV, have been working flat out and the time-lapse camera has barely been able to keep pace with the frenetic activity that's been taking place.
The new tanks - 4 x 2,000 litre conditioning tanks; 1 x 2,000 litre uni tank and 1 x (massive, for us!) 4,000 litre unitank will allow us to double our production capacity and provide far greater flexibility for packaging into keg and cask, on site.
And talking of our site, while we love our Abbeyhill premises because they're so close to the city centre, the one drawback is a chronic shortage of space. 
We had to have the conditioning tanks specially designed to fit horizontally inside the brewhouse. 
The 4,000 litre tank meanwhile is too big to fit inside, under the rafters, so it's out in the 'keg yard'. 
It was the focus of much 'macho' huffing and puffing as it was craned into position.
If you look carefully next time you're pulling into Waverley on the London - Edinburgh train, you'll spot it sticking up above the roofline!
The installation is now complete and the new kit was commissioned more or less immediately and Keith, our Head Brewer, has already started filling the new tanks with fresh brews.
We'll be offering tours of the brewhouse for those of you interested in big, shiny steel kit - and the art and science of brewing - just as soon as we have everything in order again.
We hope to see you soon, Team Bellfield.
---
Also in Lastest News from Bellfield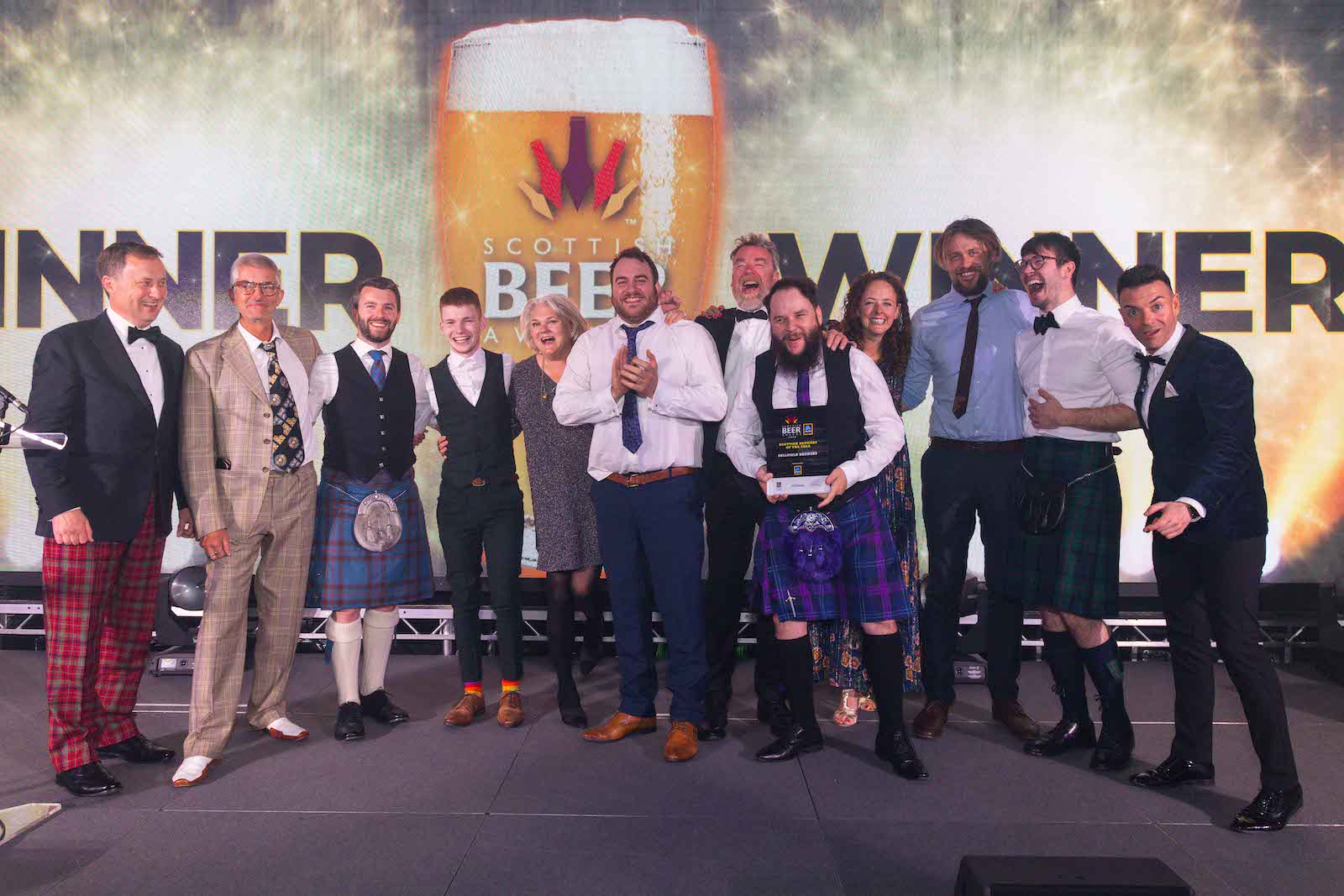 Edinburgh's Bellfield Brewery won four awards at last week's Scottish Beer Awards, winning three medals in the taste awards and the ultimate prize of the night, "Scottish Brewery of the Year", sponsored by Aldi.
Bellfield's Vienna Secession Lager won gold for "Best Amber or Dark Beer", their Craft Lager won silver for "Best Lager" and Wild Shore Saison won bronze (out of 27 finalists!) for "Best Session Beer".