New Winter Beers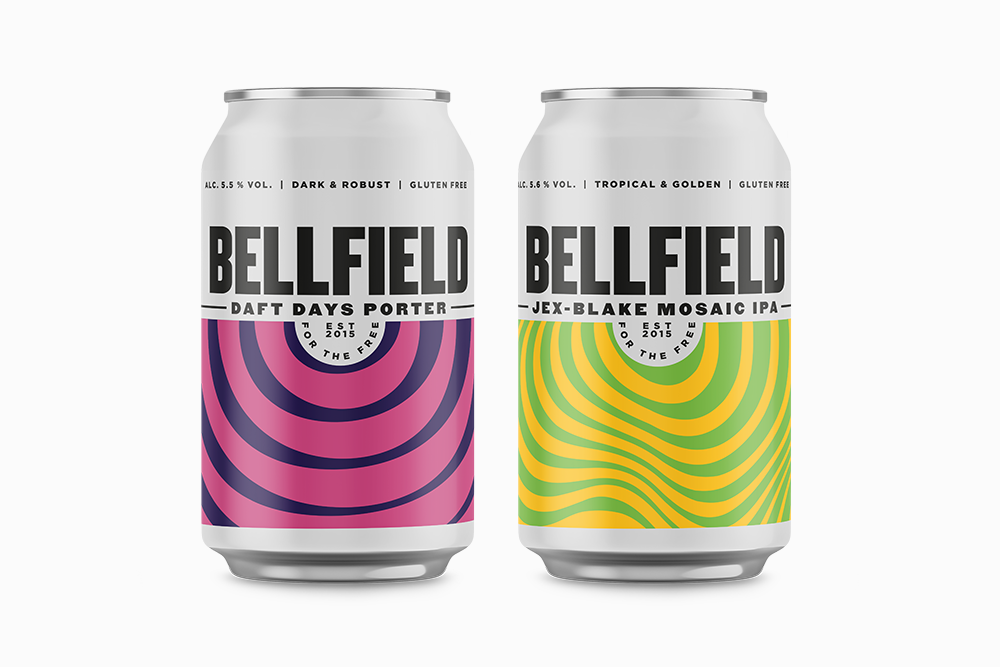 The evenings may be drawing in and your mood may be a little gloomy with local lockdowns and pubs currently shut in many areas, but we've got some news to share that we hope will cheer you up.
We've got two new beers coming in cans in mid November.
Daft Days Porter, 5.5% in 330ml Cans
Daft Days is an inky-black, full-bodied ale with mid level bitterness and a rich, malty finish. It's packed full of flavours of chocolate, coffee and has a residual sweetness on the finish.
We've used two traditional British ale hops; Bramling Cross and Phoenix. Bramling Cross for blackcurrant and spicy character and Phoenix for chocolate flavours and aromas. But the malt is the star of the show here.
A bit of history
Porters are a style of beer developed in London in the early 18th century. The name comes from its popularity with street and river porters who in pre-industrial times, carried everything everywhere on trollies or hand carts and on rowing boats, working up quite a thirst as you can imagine.
Typically, porters were brewed with dark malts and it was the first beer style to be widely brewed across the world - by the end of the 18th century porters were being brewed in North America, Ireland and countries around the Baltic.
In Ireland it was known as 'plain porter' or just 'plain'. Extra strong porters were known as 'stout' and the history of the two beer styles is intertwined.  Baltic Porters are a version of Imperial Stout, imported from Britain during the 18th century by countries around the Baltic Sea.
The name: Daft Days
We've named our porter after a poem by the great Edinburgh poet, Robert Fergusson (1750-74) who deeply influenced Robert Burns and who was born a short walk from Bellfield Brewery, in Cap and Feather Close off the High Street. His headstone in Canongate Kirkyard was designed and paid for by Robert Burns.
The poem celebrates that period from Christmas to New Year, known in Scots as the 'daft days' because it is given over to high spirits, celebration and indulgence.
In The Daft Days, Fergusson describes the chill, pallid sunshine and hush that falls over the natural world in winter.
But the poem celebrates the cheer and the shelter that Edinburgh (Auld Reekie) offers, where people can take their fill of food and drink and enjoy good conversation, dancing and music.
Auld Reikie! thou'rt the canty hole,
A bield for many caldrife soul,
Wha snugly at thine ingle loll,
Baith warm and couth,
While round they gar the bicker roll
To weet their mouth.
Jex-Blake Mosaic IPA, 5.6% in 330ml Cans
The second beer isn't exactly new but we've brewed it again - and decided to put it into cans - as when we first brewed it during Lockdown, it flew out the door.
Jex-Blake Mosaic IPA is a luscious, single-hop, golden beer (5.6% ABV) with juicy, tropical fruit aromas of pineapple and mango and pine and citrus flavours.
Inspired by Sophia Jex-Blake, the first practising female doctor in Scotland, our June blog tells you more.
And finally: a heavy finish
We'll also be brewing a traditional 80/- in late November for cask and potentially also 5 litre mini cask (if the pubs are closed).
Depending on Covid-19 restrictions, you'll be able to enjoy a pint of this dark chestnut, mid strength, classic Scottish Heavy in our taproom and beer garden over the festive period.
We hope you'll enjoy the beers as much as we've enjoyed developing the recipes and naming them.
Daft Days Porter and Jex-Blake Mosaic IPA will be available to buy through our online shop from mid-November. But don't hang about! We've only brewed a small batch of each and when they're gone, they're gone.
Offer: 20% Off in our online shop
Right now you can buy our beers direct via our online shop – our bottles and cans currently have 20% off their standard retail price.
---
Also in Lastest News from Bellfield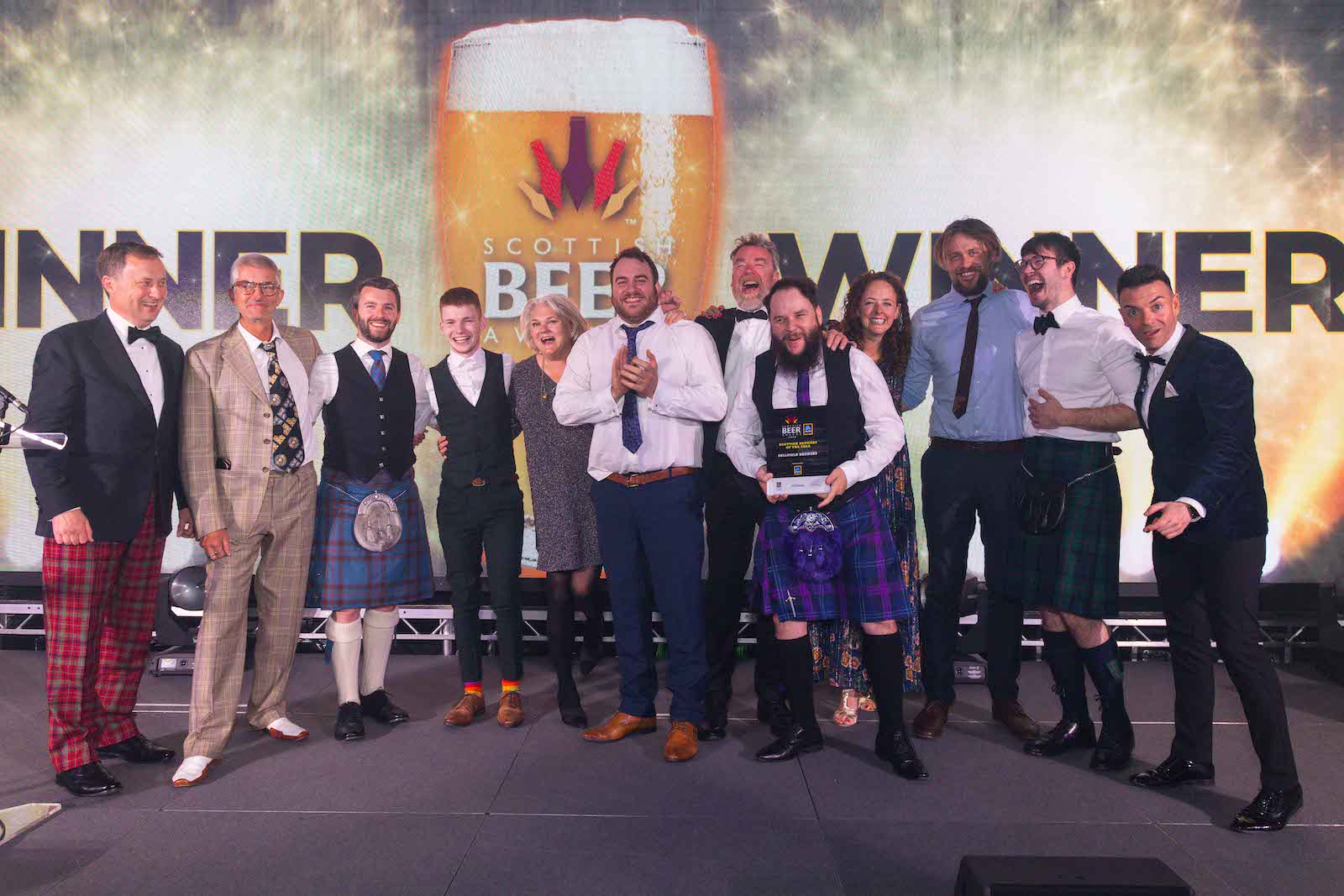 Edinburgh's Bellfield Brewery won four awards at last week's Scottish Beer Awards, winning three medals in the taste awards and the ultimate prize of the night, "Scottish Brewery of the Year", sponsored by Aldi.
Bellfield's Vienna Secession Lager won gold for "Best Amber or Dark Beer", their Craft Lager won silver for "Best Lager" and Wild Shore Saison won bronze (out of 27 finalists!) for "Best Session Beer".