New Guidelines & Keg special:  Jex Blake "Nelson" IPA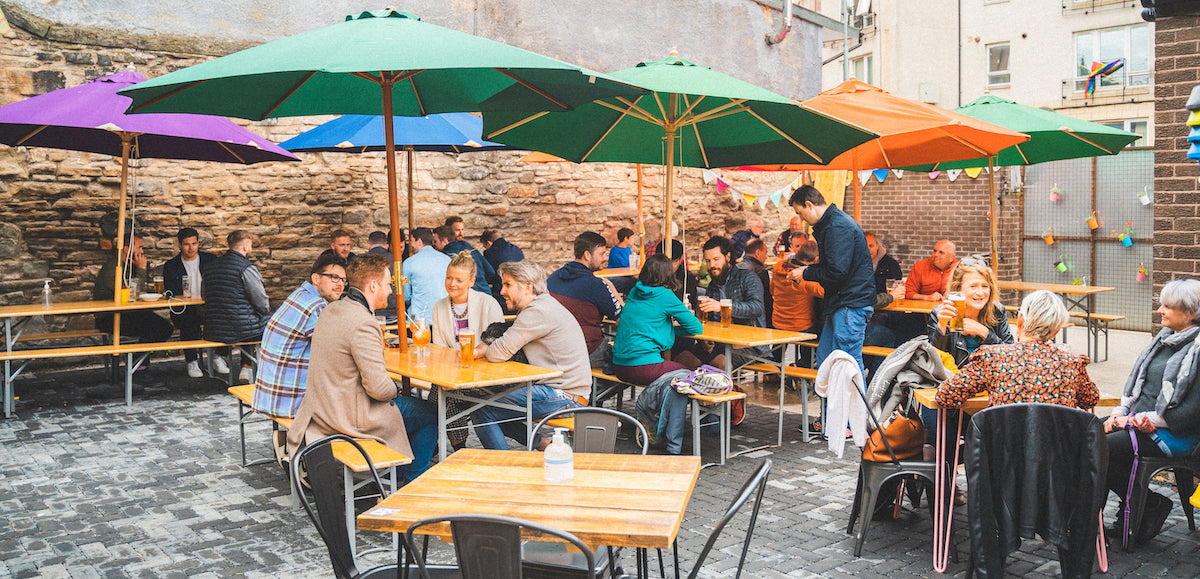 We're enjoying a mini heatwave in Edinburgh just now so Bellfield's beer garden and keg yard is definitely the place to be if you fancy a spot in the sun with a fresh, chilled pint of beer at your elbow.
As well as our core range and guest beers on keg we have a well stocked guest fridge (including Vault City, Magic Rock, Weird Beard, Lost+Found, Brew York) and this weekend we'll have a Taproom exclusive pouring - Jex-Blake Nelson IPA as well as pop-up food from The Fat Flamingo - full details can be found at What's Pouring.
Bellfield regulars will know that Jex-Blake is our luscious, golden IPA with juicy, tropical fruit aromas of pineapple and mango, and pine and citrus flavours. 
We've tweaked the recipe and brewed a batch that's been hopped with Nelson Sauvin, a quintessentially New Zealand hop which also delivers lovely tropical fruit aromas - but of a different kind. 
Nelson Sauvin's distinct fresh crushed gooseberry smell and complex flavour profile runs from lychee and mango to spicy black pepper. 
Many may also recognize a similarity to white wine – especially those big, bold New Zealand Sauvignon Blancs.
You can read more about Jex-Blake and who it's named after on our blog.
Move to Level 0 – no need to book and bigger groups allowed
In a statement to parliament on Tuesday this week, the First Minister announced that all of Scotland would move to Level 0, from Monday 19 July.  This means:
You no longer need to pre book a 2 hour slot to come to the pub – you can come on a whim and stay as long as you like!
Outdoors, groups of 15 people from up to 15 households can meet making birthday parties and celebrations a thing again. (this may change again in 3 weeks' time)
Indoors, 10 people from up to four households can meet again
You are still required to provide contact details for Test & Protect and you'll still have to wear a face covering, except when seated. For the time being, we will be required to close at midnight.
We will also be continuing to ensure all our staff do regular lateral flow tests and they'll be wearing masks and continuing our rigorous cleaning regime.
 So whisper it…. 'whoop whoop' ! Finally it feels a bit more like summer.
We hope to see you soon,
Team Bellfield
---
Also in Lastest News from Bellfield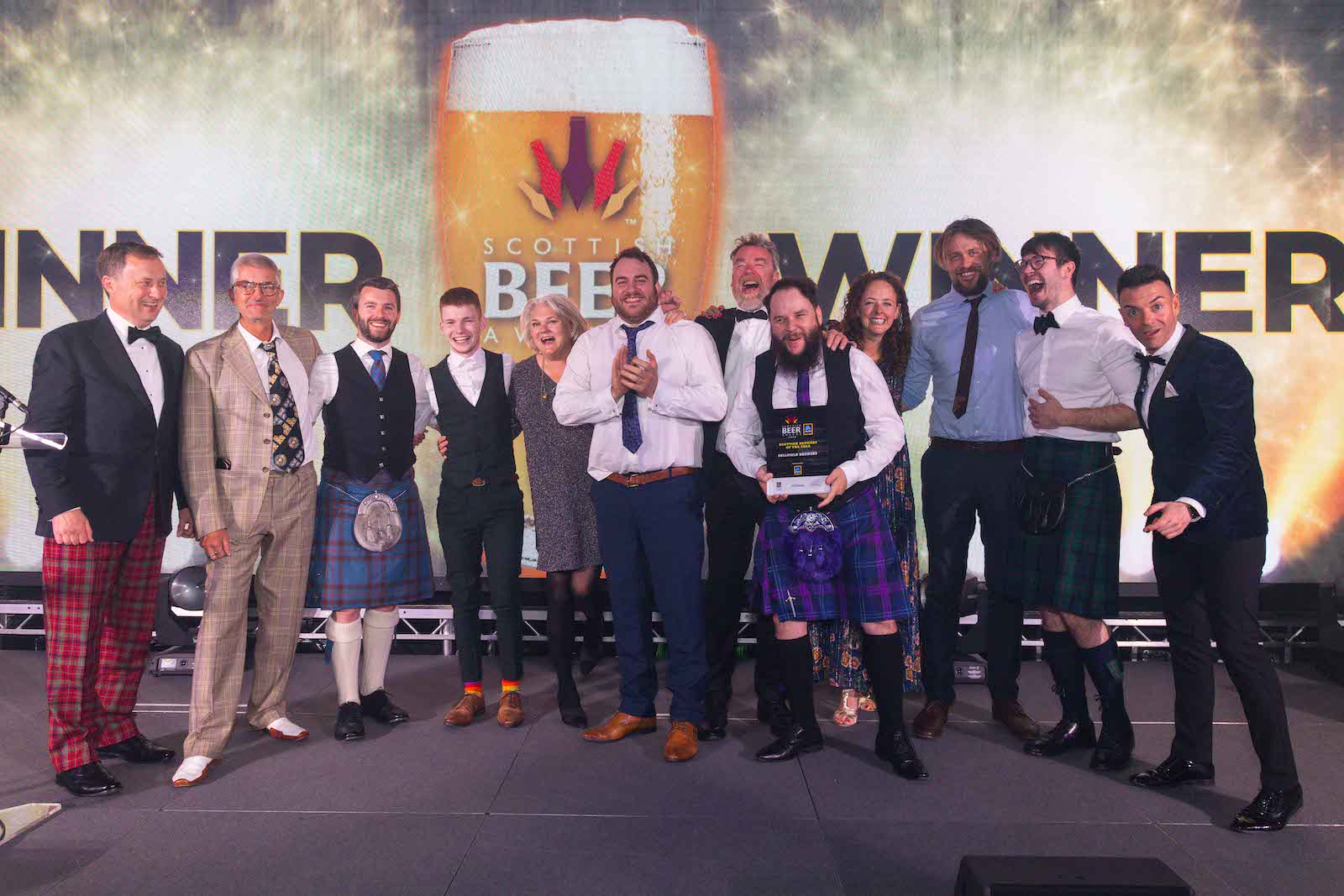 Edinburgh's Bellfield Brewery won four awards at last week's Scottish Beer Awards, winning three medals in the taste awards and the ultimate prize of the night, "Scottish Brewery of the Year", sponsored by Aldi.
Bellfield's Vienna Secession Lager won gold for "Best Amber or Dark Beer", their Craft Lager won silver for "Best Lager" and Wild Shore Saison won bronze (out of 27 finalists!) for "Best Session Beer".