Lockdown blog #8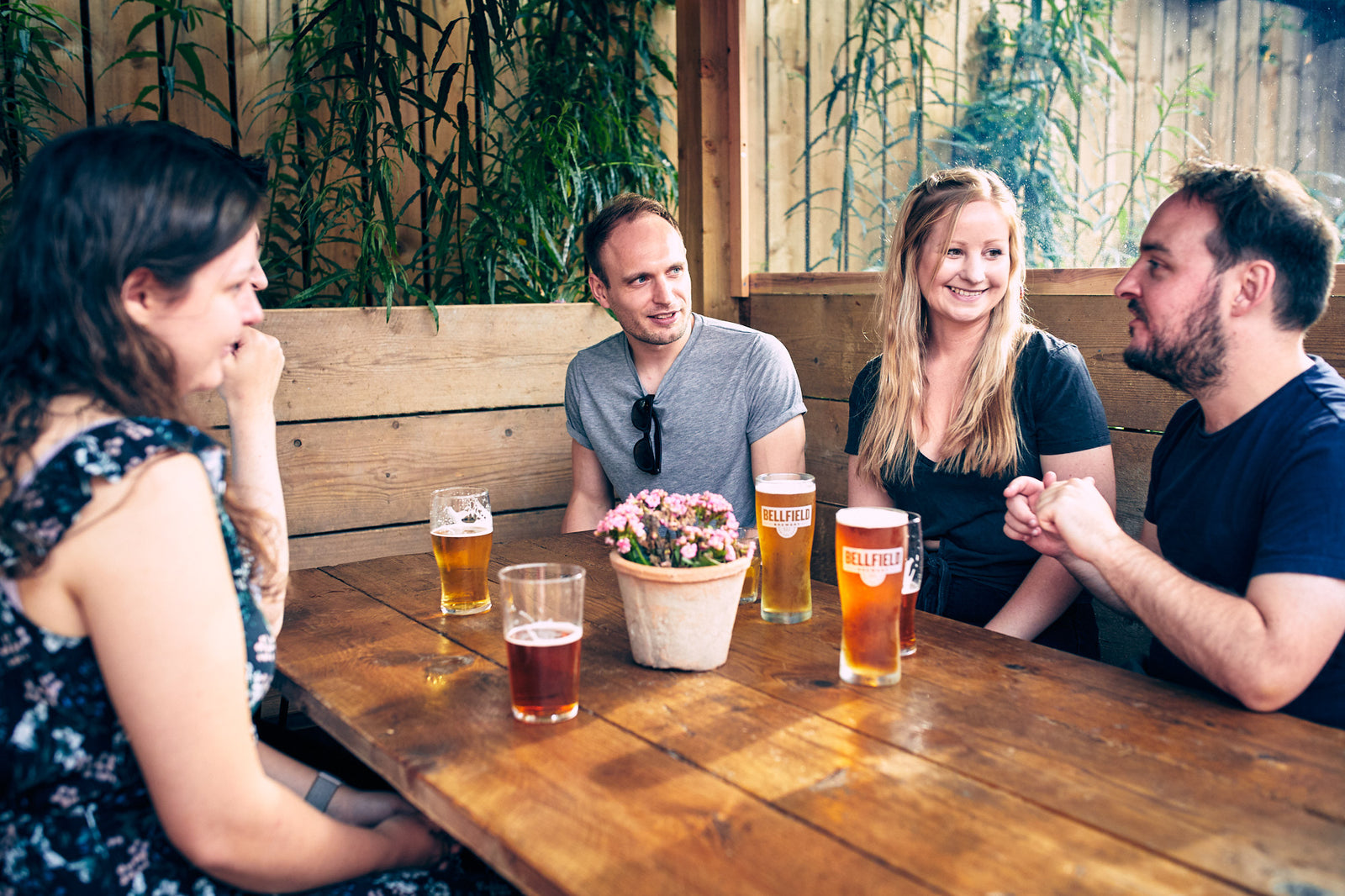 Watching the daily figures going up across the UK these last few weeks, we can't say we were surprised by this week's news of new restrictions.
But it's a sad day nonetheless for all of us who are brewing beer or running licensed premises and trying to keep our businesses running and our teams together. 
It's been a challenging few months operating within strict government guidance,  but it's also been very rewarding to have so much amazing support from visitors to our taproom and huge demand for our outdoor, heated booths in the beer garden. 
We're closed again from today, Friday 9th October at 6pm until Wednesday 28th October at 5pm (subject to Scottish Government announcements). 
If you're a regular at our taproom and beer garden, or a local craft beer drinker, don't despair.
Shop local, or online
We're planning to continue brewing tasty, fresh craft beer and we hope you'll support us and our friends at other Edinburgh breweries and pubs, by buying direct, shopping in local bottle shops and buying online. 
 We're open for takeaway and pickups
Here at Stanley Place, we will be open for takeaway and pickup of online orders Thursday to Sunday 12pm - 6pm (this may change, check our social channels for latest news). 
You can see what's pouring and available here on our website
If you're further away, you can buy our beer online here in our shop - and we're currently offering 20% off all cans and bottles - plus free UK delivery on orders over £40.
Beer and food
We're also hoping to offer some special food and beer pairings with local food businesses so keep an eye on our social channels for news.
Talking of food, (again subject to Government guidance) the Double Supper Club will be back, cooking up a storm in our Taproom on Samhain/Halloween on 31st October. 
Looking ahead
We'll be using the next wee while to make some improvements to our taproom (fresh coat of paint and looking to install a wood burner) and our brewers are working on some exciting new beers.
We have a tasty Porter and a traditional 80 Shilling (as yet, unnamed) coming on stream this side of Christmas, both gluten-free and vegan, as always. 
We have also brewed another batch of Jex-Blake Mosaic® IPA, our Lockdown beer that proved so popular we couldn't fill the mini-casks fast enough. The Jex-Blake and Porter will be packaged into 330ml cans for the festive period.  
Every sale helps
Small brewers - and the pubs that carry our beers -  are especially affected by the new restrictions.
Every sale we make helps to support jobs and puts money into the vibrant, local ecosystem that we're very passionate about and proud to be a part of.
We want to be here this time next year when we hope things will look a lot different, so please, if you can, support the small businesses  by shopping local - or online.
We hope to see you back, before too long.
Meantime, stay safe.
Team Bellfield
---
Also in Lastest News from Bellfield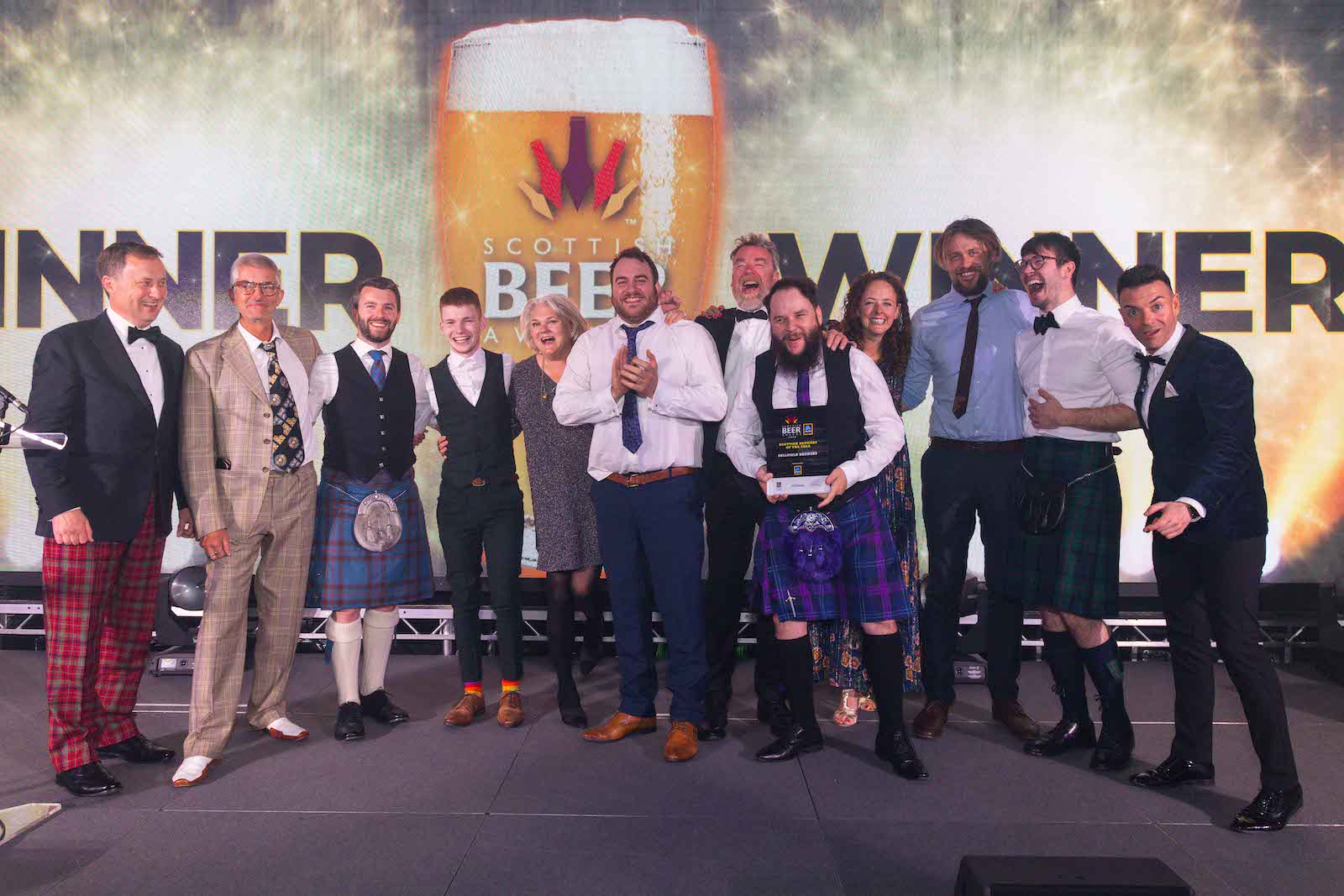 Edinburgh's Bellfield Brewery won four awards at last week's Scottish Beer Awards, winning three medals in the taste awards and the ultimate prize of the night, "Scottish Brewery of the Year", sponsored by Aldi.
Bellfield's Vienna Secession Lager won gold for "Best Amber or Dark Beer", their Craft Lager won silver for "Best Lager" and Wild Shore Saison won bronze (out of 27 finalists!) for "Best Session Beer".