Introducing Caley Common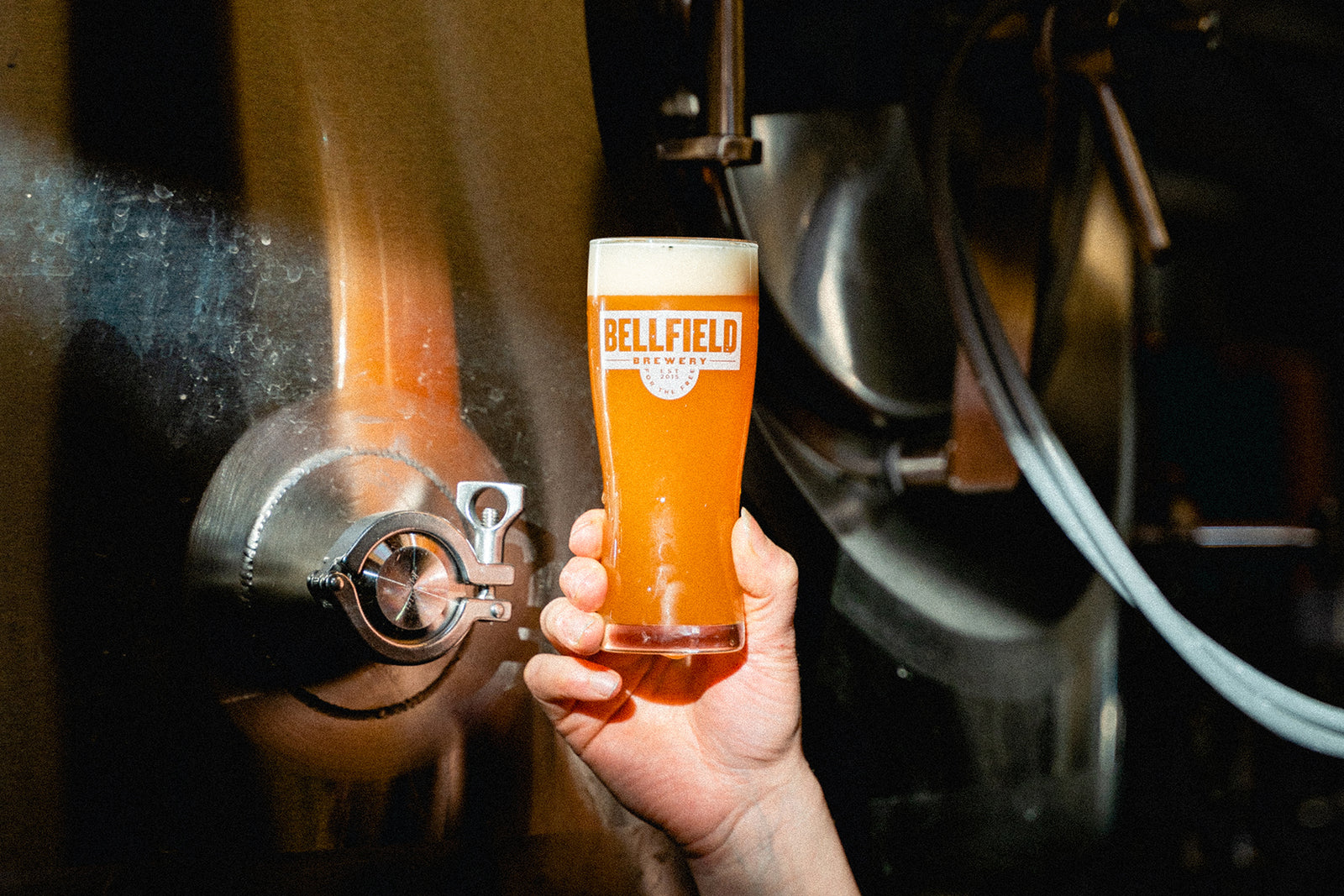 If you're planning a visit to our beer garden when we re-open next week, you'll be able to enjoy a pint of Caley Common (5.5% ABV).
Brewed exclusively for keg, cask and mini cask, it is a style of beer first developed on the west coast of the USA, pre-Prohibition, apparently during the Gold Rush.
Historically this style of beer was known as 'steam beer' but is now often referred to as a 'California Common'. There are various claims about where the 'steam' reference comes from.
One story goes that because (in the absence of refrigeration) there was no way to effectively chill down the boiling wort, it was pumped into shallow open vessels on the roofs of breweries where it would be rapidly chilled by the cool breezes blowing in off the Pacific Ocean. So during brews, there would be clouds of steam billowing around the roof. 
Other explanations claim that the carbon dioxide produced by the 19th-century process was very high, and that it may have been necessary to let off "steam" before the beer could be safely dispensed. 
Or that the name comes from the German Dampfbier (literally steam beer), a traditional ale style that may have been known to 19th-century American brewers, many of whom were of German descent.
According to Craft Beer & Brewing, by the late 1800s, the style was brewed by as many as 25 breweries, in San Francisco alone. 
The beers were produced and sold cheaply; to quench the thirst of the immigrant manual labourers arriving to the newly industrialising cities of the west coast.
The name 'Steam Beer®' has now been trademarked by a single San Francisco brewer, San Francisco's Anchor Brewing Company. However, many similar beers are still brewed under the modern name of 'California Common' style beers. 
Combining both lager and ale brewing techniques, these beers traditionally use a lager recipe, but are fermented warm, like an ale. This gives the beer a unique character - clean and refreshing like a lager, while retaining a fuller body and more prominent malt/hop profile.
Bellfield's 'Caley Common' leans heavily into its European roots with a combination of UK malt, and German hops and yeast. 
The result is a deep amber coloured beer, with an intriguing caramel-malt body. 
Three German hops (Northern Brewer, Perle and Mandarina Bavaria) impart a spicy, tangerine and citrus flavour while a long, cool fermentation with a German ale yeast imparts subtle aromatics of spice and clove.
Enjoy (if you're in our beer garden or a pub that has this on tap!)
Team Bellfield.
AVAILABLE IN OUR ONLINE SHOP
---
Also in Lastest News from Bellfield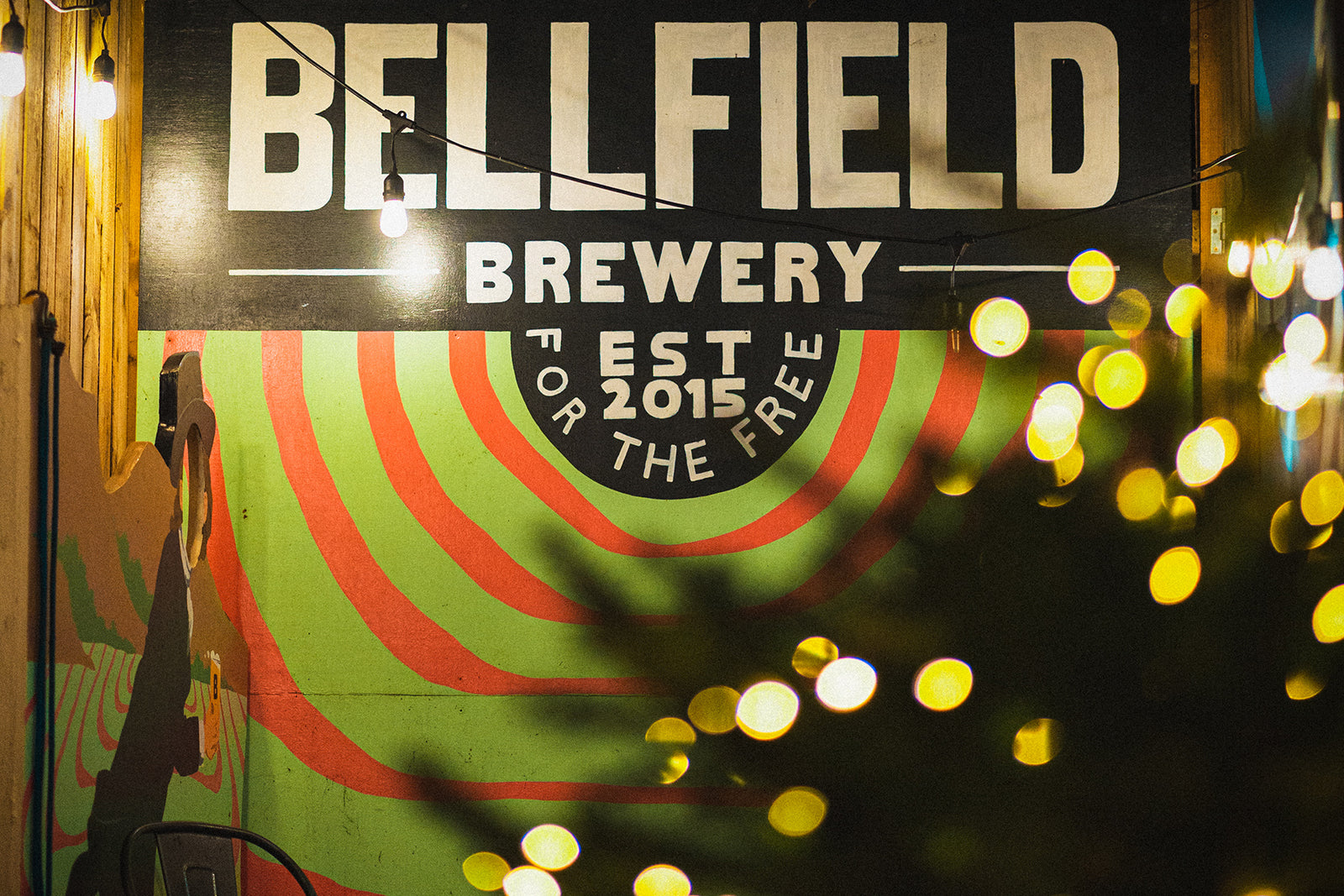 If you're looking for a perfect festive venue for your Christmas party, team drinks or get-together with friends and family, the Bellfield Taproom and Beer garden has you covered.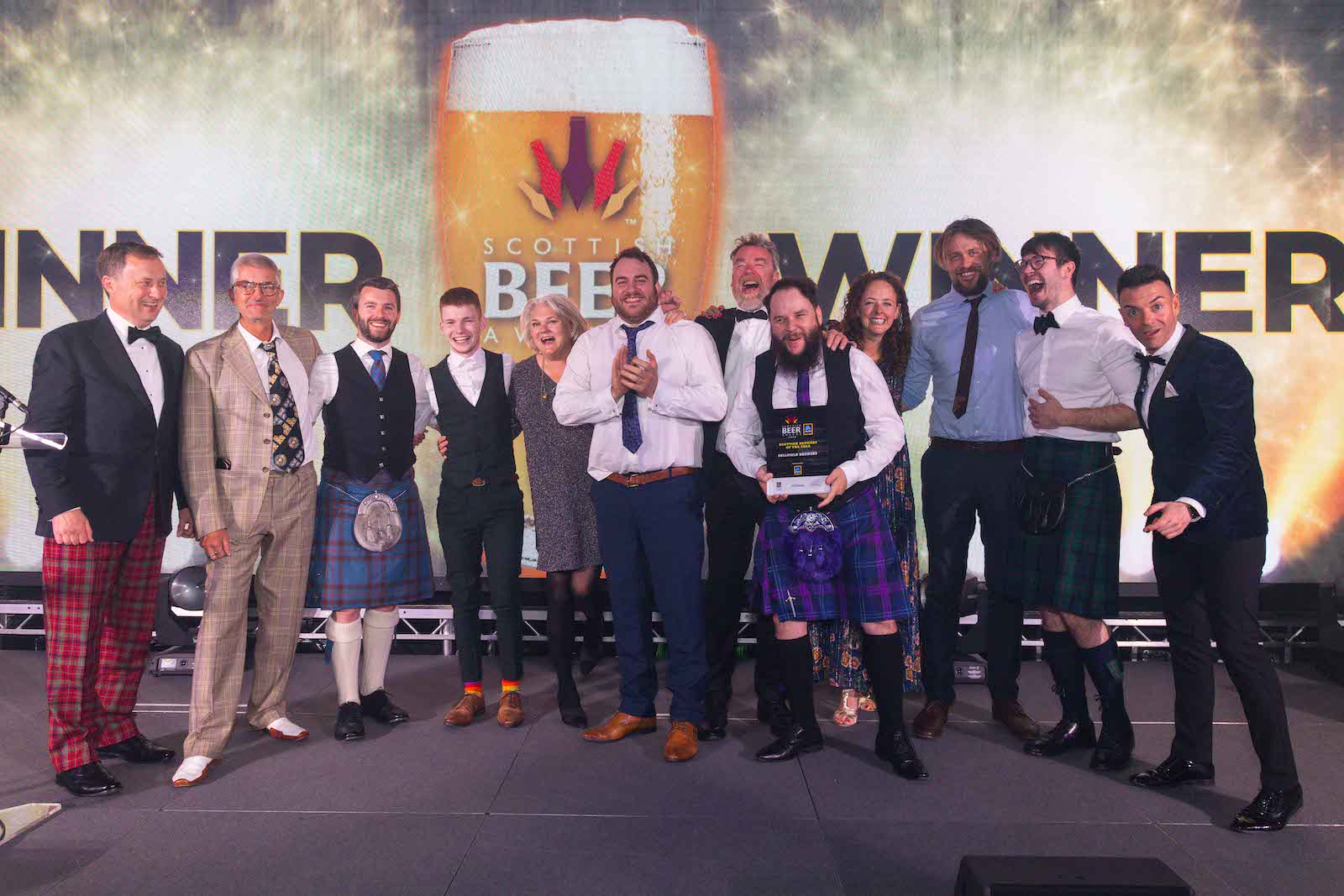 Edinburgh's Bellfield Brewery won four awards at last week's Scottish Beer Awards, winning three medals in the taste awards and the ultimate prize of the night, "Scottish Brewery of the Year", sponsored by Aldi.
Bellfield's Vienna Secession Lager won gold for "Best Amber or Dark Beer", their Craft Lager won silver for "Best Lager" and Wild Shore Saison won bronze (out of 27 finalists!) for "Best Session Beer".