International Women's Day Brew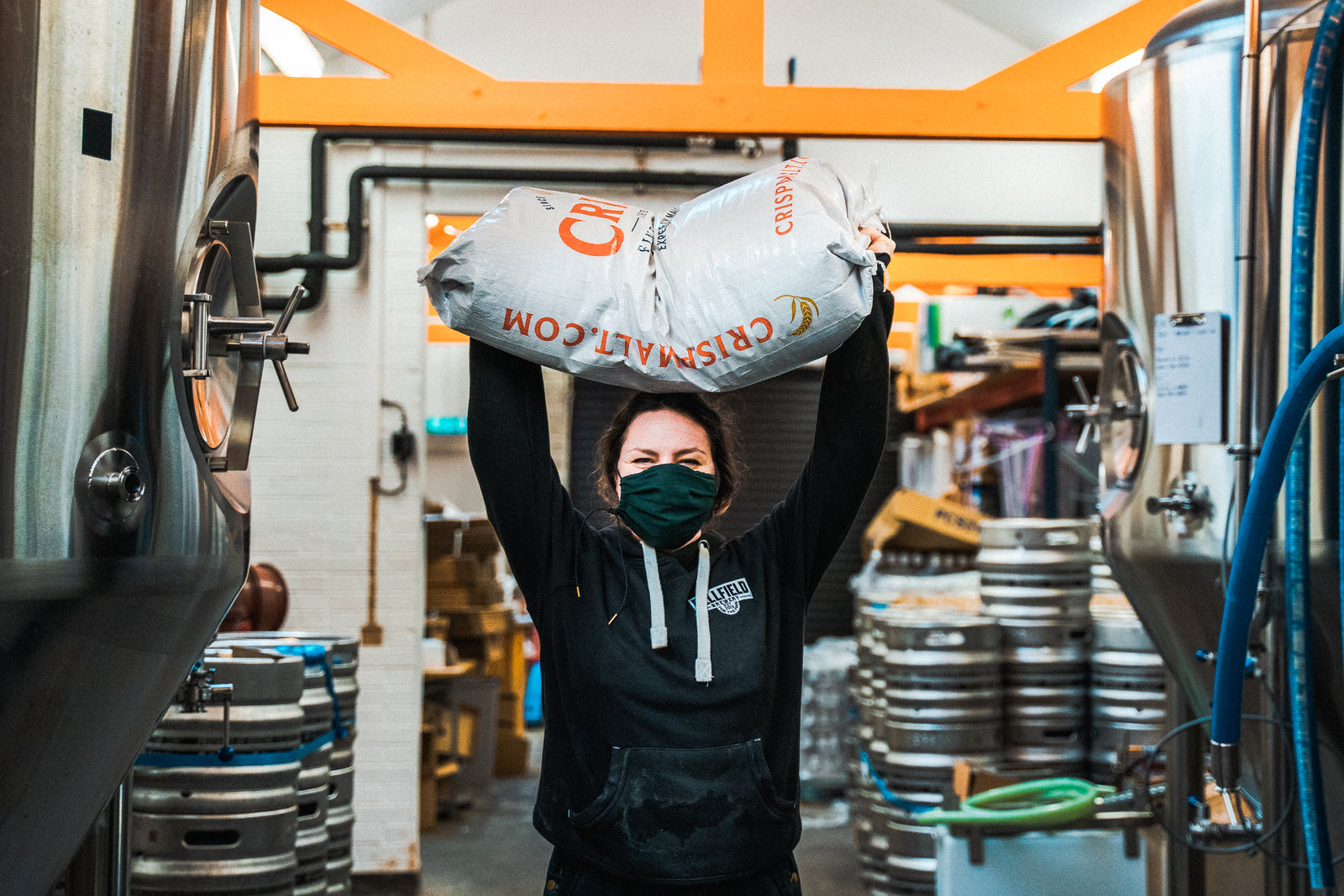 A good few weeks ago, the women of Bellfield got together - virtually - to plan the beer we'd brew to celebrate International Women's Day 2021 and we're delighted to announce our Rational Creatures IPA.
Marked every year on 8th March, International Women's Day (IWD) is celebrated all over the world. 
The first gathering was held in 1911 when over one million women (and men) attended IWD rallies campaigning to end inequality and promote women's rights to work, vote, and hold public office.
Now IWD is held to celebrate the achievements of women in all spheres of life and also marks a call to action for women's equality. 
Each year a different theme is chosen and this year it is #ChooseToChallenge.
Purple, green and white are the colours of International Women's Day. Purple signifies justice and dignity. Green symbolizes hope. And White represents - somewhat controversially - purity! The colors originated from the Women's Social and Political Union (WSPU) - more commonly known as the Suffragette movement - in the UK, in 1908. More recently white has been used less and a golden yellow has been used in its place. The Gold represents "a new dawn" and is symbolic of the new wave of feminism, hence the choice of colours in our Rational Creatures IPA label.
With guidance from our R&D brewer, Sally MacGarry, we settled on the beer style (a light golden, double dry hopped IPA). Sally really wanted all of us to play a part in creating the flavour profile, so she sent out fresh hops for everyone to taste blind (small taster packs of hops hand-delivered to all our homes in Lockdown). Sally ran a sensory workshop via Zoom, so we could all smell and assess the hops, to settle on our preferences. "Doing the hop blending session online was an interesting experience and I was surprised how easily transferable it was to an online platform, although we'd all have preferred to do it in person I'm sure," says Sally. 
She then designed the recipe and brew sheet to work on our 2,000 litre brew kit. The brew day was very different to that in 2020 when the brewhouse was buzzing with five of us involved. This year we had to plan meticulously to ensure anyone on site could socially distance and the rest of us could 'join in' by Zoom! 
Speaking about the experience, Anna said, "As brewing was something that was completely new to me, I was surprised to learn just how physical a process it was. There was a lot of cleaning to do between each stage as it did get messy and I found myself climbing inside the tanks to clean out all the grains until they were spotless. 
Overall, it was a very long and tiring day, but I learned a lot about the brewing process and it was a lot of fun."
Sally explains that we'd particularly wanted to launch Rational Creatures IPA on the 8th of March this year and, given lockdown, the best option was to send it straight to can rather than draught, and to hold an online tasting event. She says, "This actually opens up a great opportunity for people far and wide to be able to taste it and we hope that many of you can join us on the day and raise a glass in celebration of International Women's Day." 
Places are limited to 50 for this exclusive online tasting - book your place now.
Be notified when Rational Creatures IPA becomes available in our online shop. 
---
Also in Lastest News from Bellfield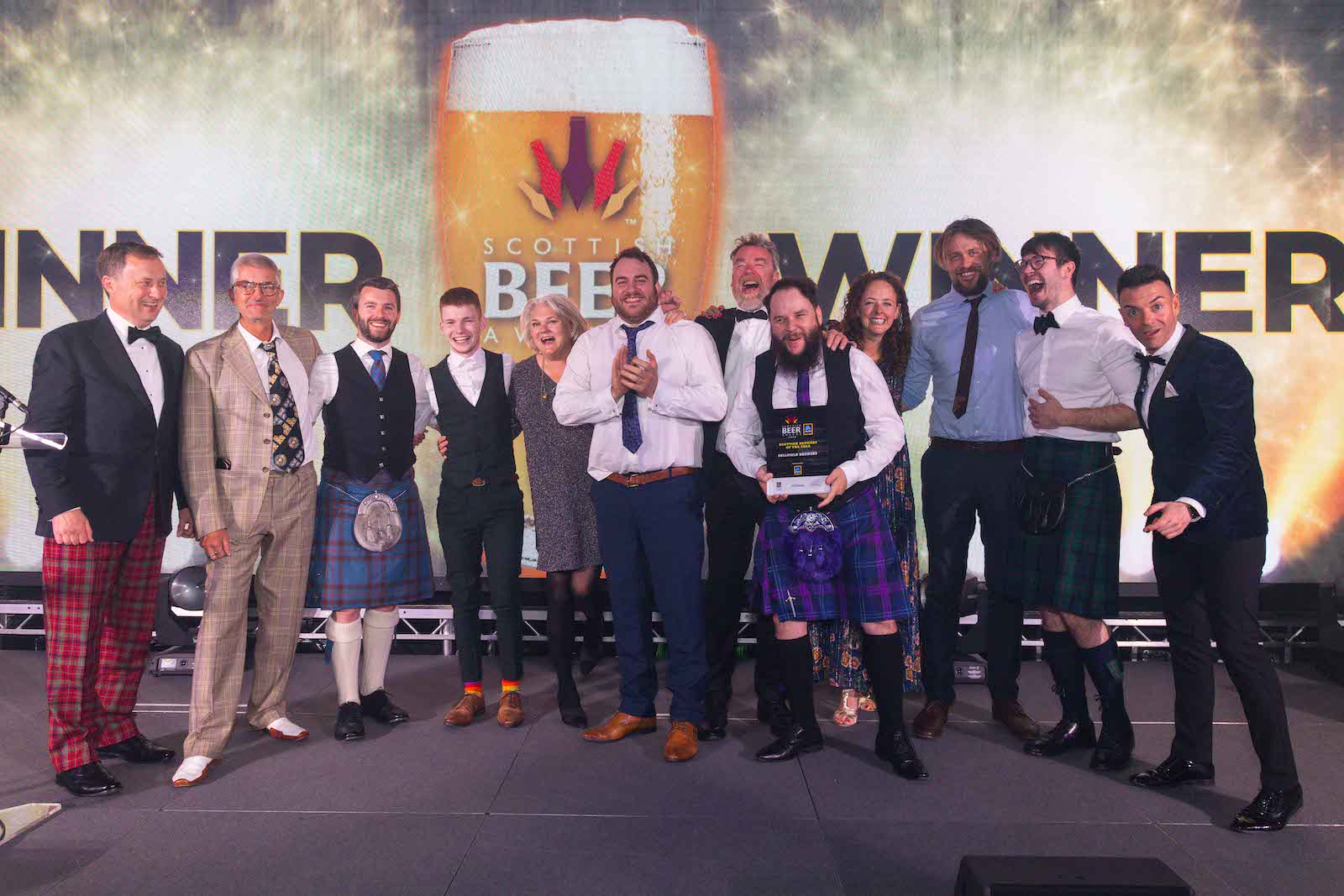 Edinburgh's Bellfield Brewery won four awards at last week's Scottish Beer Awards, winning three medals in the taste awards and the ultimate prize of the night, "Scottish Brewery of the Year", sponsored by Aldi.
Bellfield's Vienna Secession Lager won gold for "Best Amber or Dark Beer", their Craft Lager won silver for "Best Lager" and Wild Shore Saison won bronze (out of 27 finalists!) for "Best Session Beer".