Wild Shore Saison – Our International Women's Day Brew 2023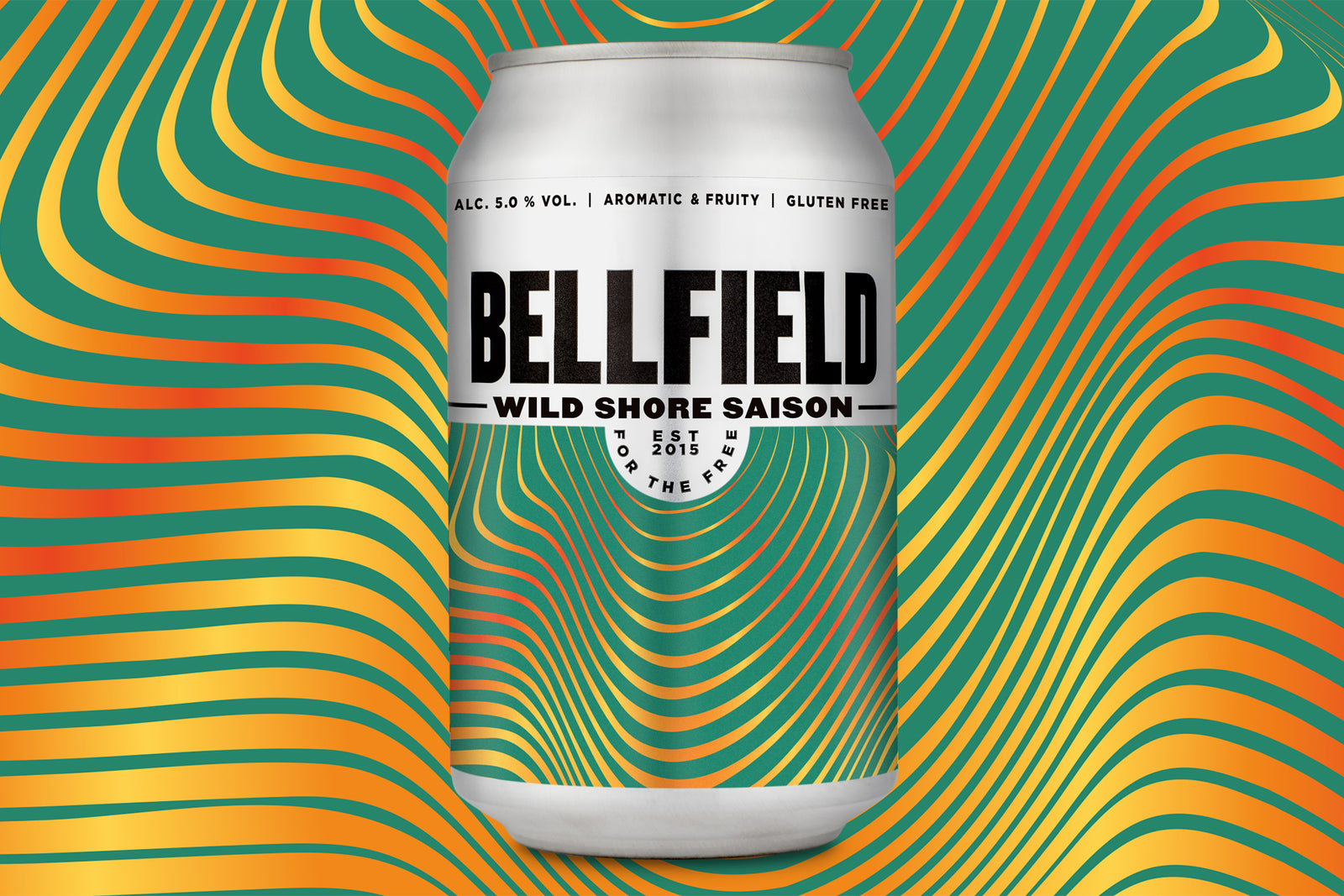 This year is the fourth time that the women of Bellfield have got together to brew a special beer to mark International Women's Day (IWD) on 8th March.
The Day is celebrated all over the world and this year's theme is #EmbraceEquity. It asks people to celebrate women's achievement and imagine a world that's diverse, equitable, and inclusive – a mission we can 100% get behind.
A bit of history
The first-ever IWD gathering was held in 1911 when over one million women (and men) attended rallies worldwide, campaigning to end inequality and promote women's rights to work, vote, and hold public office.
Bellfield's 2023 IWD beer: style and development
This year we set out to brew a beer style that Bellfield hasn't brewed before – a 'Saison'. The style originated in Belgium and was traditionally low in alcohol and bitterness, although we've gone for something a bit stronger, at 5%ABV. It's a refreshing, highly carbonated, sessionable style that's known for its fruity and spicy characteristics. Originally brewed in farmhouses, over the winter, it was designed to be enjoyed by farm workers through the warm summer months, up to harvest time. If you're interested to learn, Beerwulf have a good overview of the Saison style. 
Yeast is a major contributor to the tastes and aromas of 'Saison' beers: the Belgian yeast strains used, feature lots of esters and phenols (by-products of fermentation) that typically deliver fruity aromas (banana, bubblegum, berries and pineapple and spice-like flavours (cloves, pepper, and vanilla). These give the beer its distinctive character.
Saison beers also traditionally used a variety of local ingredients, sourced as close to home as possible.
And because, as a business, we like to source locally wherever possible, looking around our area, we settled on seabuckthorn. This is a much overlooked 'super-fruit' that grows on some of the spikiest bushes you'll ever see and that's ubiquitous along the coast just a few kilometres from our brewery. 
Where better to source it from than from a local, social enterprise, set up by a fabulously inspiring woman.
Kirstie, a former humanitarian worker, founded Seabuckthorn Scotland a few years ago with a mission to use these much-overlooked, native berries to tackle some of Scotland's most challenging health problems.
About Seabuckthorn
Kirstie prepares the raw juice from carefully selected Scottish berries, which they freeze within 30 minutes of harvesting, in a farm 2 miles from where they grow. They then clean and cold press the berries in small batches to order. Scottish Seabuckthorn is high in antioxidants and contains 150 mg of vitamin C per 100ml and contains high levels of Omega 7, as well as Omega 3,6 and 9. It is also a source of Vitamins A and E.
Brewing our beer
Annabelle Urquhart – our operations coordinator – brewed a 25 litre batch of 'base' saison beer, under the watchful eye of our Head Brewer, Keith Robertson. 
She then organised a series of sensory and tasting sessions where we played around with differing levels of sea buckthorn and adjusted the flavour profile of the beer – the spicy and fruity aromas – until we settled on a beer we were all happy with.
Five of us took part in the brew day in early January – a freezing day when we were all pleased to be doing hard physical work – even cleaning out the mash tun!
Speaking about the experience, Annabelle said how much she enjoyed the experience of doing the whole brew, "top to bottom". She said,
"It was great to be supported by the brewers but to essentially be doing all the work ourselves. The best bit was having everyone there to muck in, but the worst bit has to be the clean up afterwards! I thought I was never going to get the spent grain off my socks, my jeans, my t-shirt…I'm very much looking forward to tasting the finished beer - I think it's going to be a fantastic example of the style."
This year's labels and keg have been designed by Kyra Czerwinski, a talented member of our taproom team and we think it's a particularly dazzling example of our brand in action.
Wild Shore Saison has been put straight into 330ml cans so wherever you are, you'll be able to raise a glass in celebration of International Women's Day.
We've also put some of the beer into keg so if you live in Edinburgh you'll be able to enjoy a fresh pint, on draught, in Bellfield's Taproom or one of the local pubs that are stocking it.
Buy it online
You can find it in our online shop to order for UK wide delivery and good bottle shops.
---
Also in Lastest News from Bellfield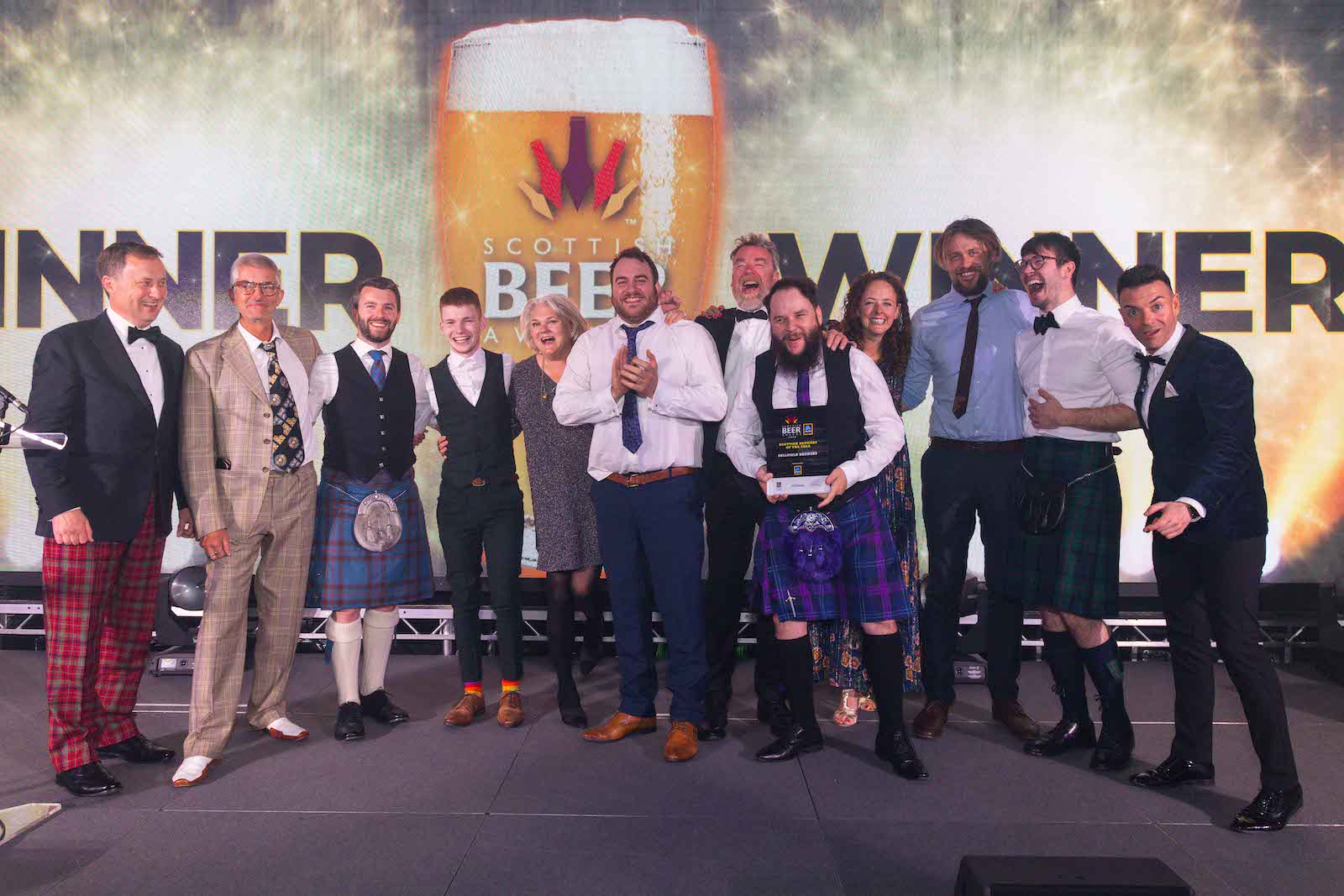 Edinburgh's Bellfield Brewery won four awards at last week's Scottish Beer Awards, winning three medals in the taste awards and the ultimate prize of the night, "Scottish Brewery of the Year", sponsored by Aldi.
Bellfield's Vienna Secession Lager won gold for "Best Amber or Dark Beer", their Craft Lager won silver for "Best Lager" and Wild Shore Saison won bronze (out of 27 finalists!) for "Best Session Beer".