International Women's Day Brew 2022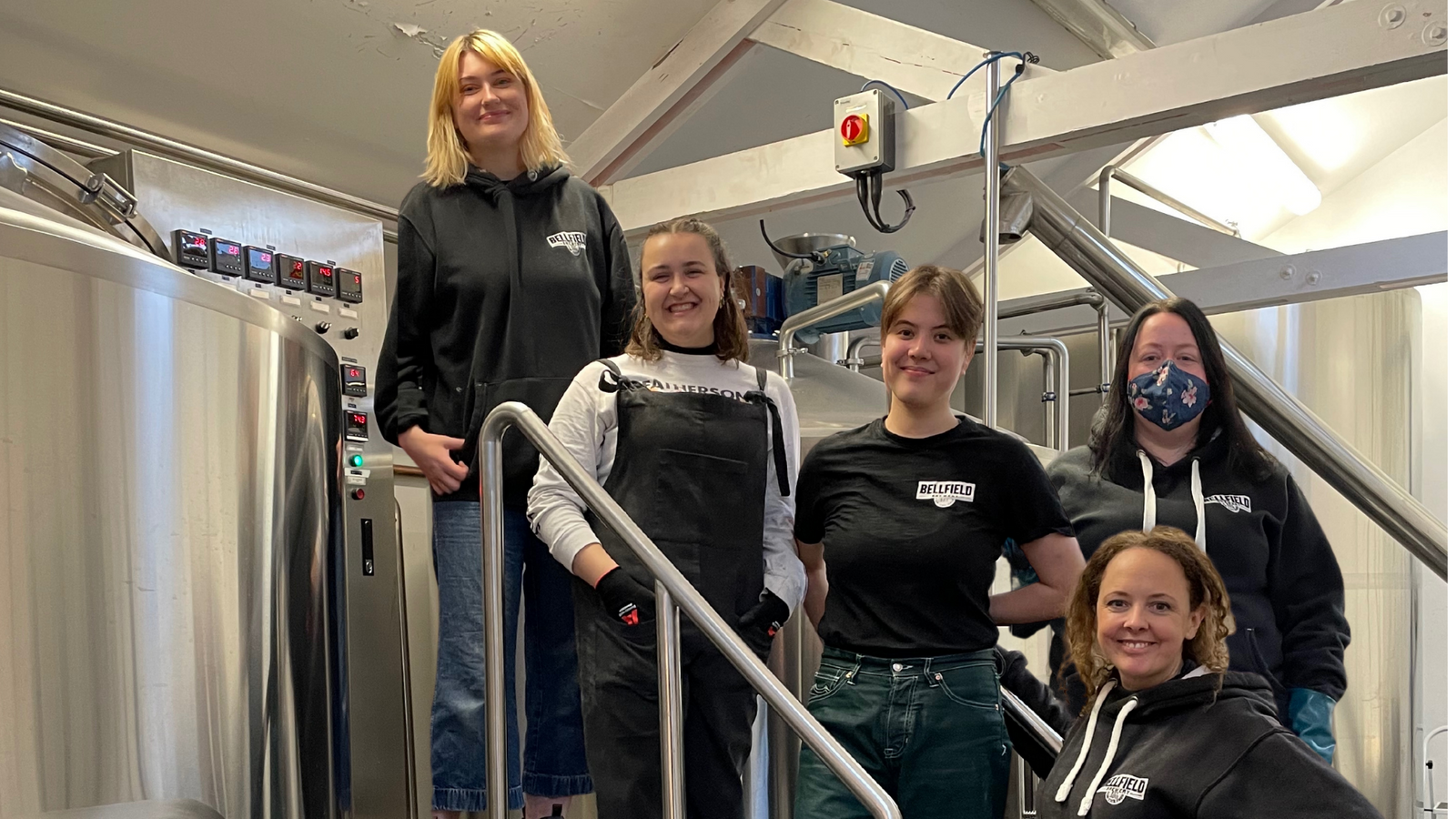 It's become a bit of a tradition at Bellfield over the last few years for the women who work here, to design and brew a beer for International Women's Day (IWD), the 8th of March. 
After the success of our 2021 IWD beer, Rational Creatures IPA, we decided to brew a similar style, as well as keeping what's become a favourite beer name amongst our team. We can't wait to share our new juicy Rational Creatures IPA with you all.

The beer is named for a quote from Persuasion by Jane Austen:
"But I hate to hear you talking so, like a fine gentleman, and as if women were all fine ladies, instead of rational creatures. We none of us expect to be in smooth water all our days."
The line is spoken by Mrs Croft who disagrees with her brother's assessment that women should not be on naval ships. This just goes to show that women have been pushing back against bias for a long time! While Austen novels do mostly focus on 'fine ladies', they also offer insights into the lives of women in history, with a lot of it still relevant today.
With a name and a style of beer decided, it was time for us to choose some hops. 

We began by tasting beers of similar styles and smelling a variety of hops that would achieve our desired, juicy, hop profile, settling on Idaho 7, El Dorado and Azaca as our main hops. It was great to be able to get together in real life in our beer garden this year, rather than the zoom session we had last year.
Keith, our head brewer, fine tuned the recipe to our specification. When brew day arrived, we split into two groups to minimise close contact in the brewery.  We had a great day brewing, and were pleased that the hops were as amazing as we'd hoped they would be.
Most of us have had the chance to be involved with brews before, including our previous two IWD brews which Sally MacGarry, our former R&D brewer helped us to brew.  However for Annabelle, one of our back office team, this was her first time brewing. "Having been around the brewery for almost a year, it was very exciting to see exactly how a brew day works and to gain knowledge of the processes!  I'm excited to continue learning and brewing." 
The beer will be launched on the 8th of March, beginning with an online event hosted by Sally which will include a tasting of Rational Creatures IPA and some of our other new beers and you can book your place now.  Rational Creatures will then be pouring in our Taproom from Wednesday 9th. We will continue celebrating IWD throughout the week with a DJ set from DJ She-Bang on Thursday the 10th and £1 from each pint of Rational Creatures IPA sold throughout the week going to Scottish Women's Aid. 
The week continues with a focus on Women in Brewing, with special tours and tastings on Friday and Sunday and we will be welcoming the Watsonian's women's rugby team on Saturday to watch the Italy v Scotland match on the big screen in the Taproom.
 You can buy cans of Rational Creatures IPA here in our online shop.
---
Also in Lastest News from Bellfield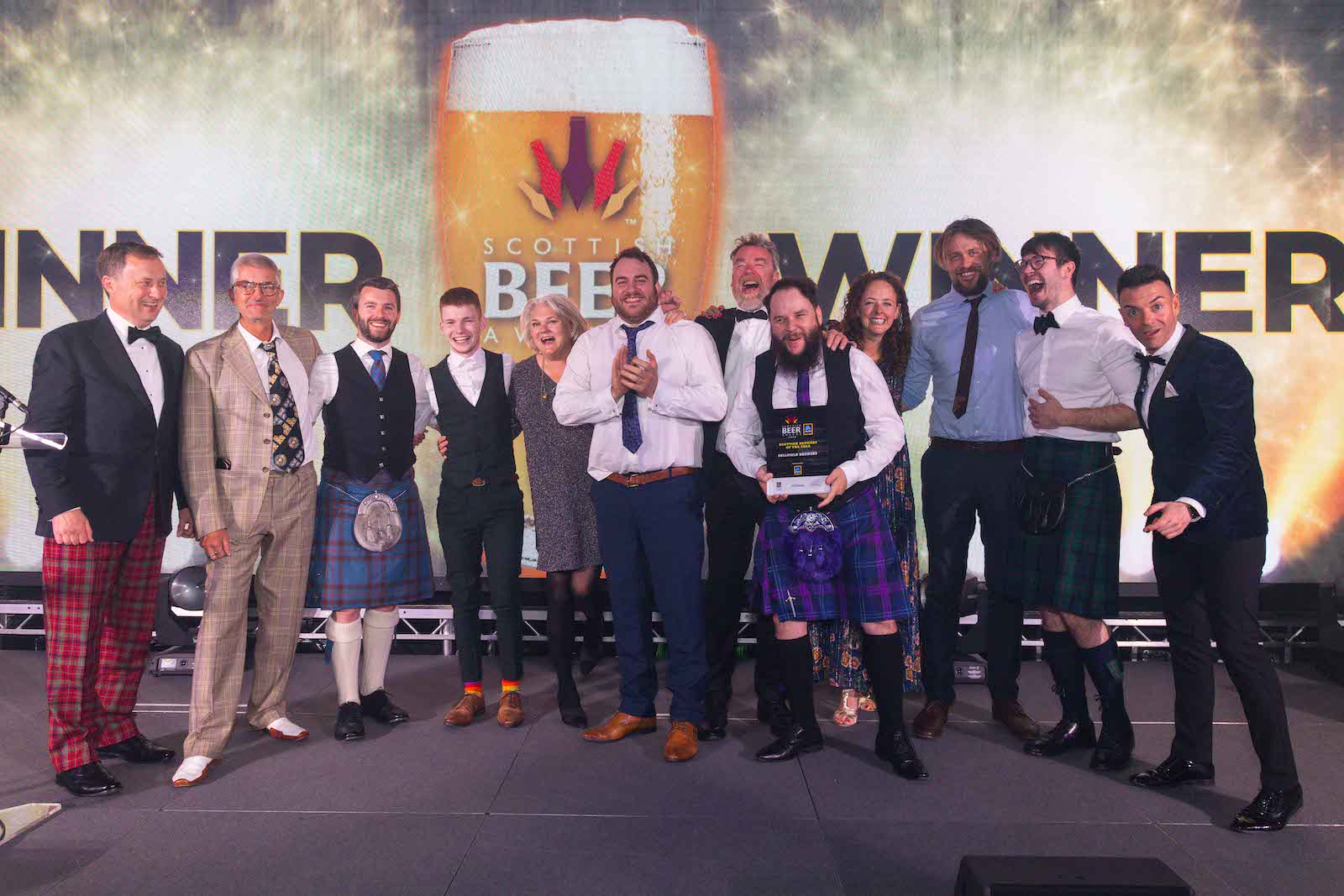 Edinburgh's Bellfield Brewery won four awards at last week's Scottish Beer Awards, winning three medals in the taste awards and the ultimate prize of the night, "Scottish Brewery of the Year", sponsored by Aldi.
Bellfield's Vienna Secession Lager won gold for "Best Amber or Dark Beer", their Craft Lager won silver for "Best Lager" and Wild Shore Saison won bronze (out of 27 finalists!) for "Best Session Beer".