Halcyon Days - Baltic Beer For Pure Baltic Weather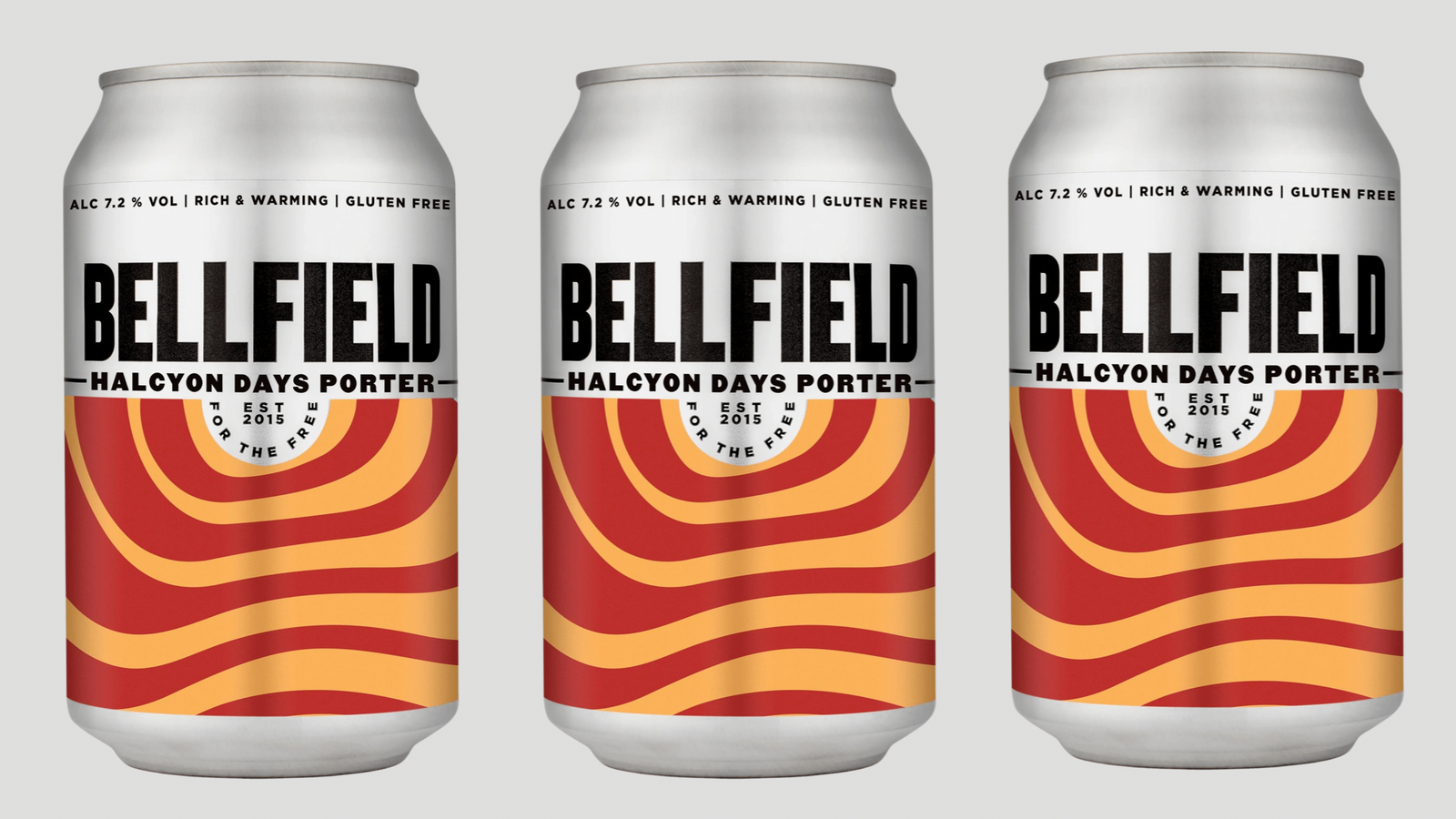 A deeply rich and full bodied baltic porter, Halcyon Days (7.2% ABV) is our latest dark beer.
Maybe it's ironic that we're releasing a beer called 'Halcyon Days' —  supposedly a period when the gods brought calm, windless, winter days according to Greek mythology— just as Scotland's east coast has been hammered by successive storms…
Halcyon Days is a high-strength, warming porter, rich with smooth, dark, roasted flavours and aromas: the perfect beer to be enjoyed on such dark, winter nights when it's blowing a hoolie outside.
Our inspiration came out of such weather, when all you feel like doing is hunkering down inside, on the sofa.
We've looked to styles brewed in climates as hardy as our own; namely, to the porters which sprang up around the Baltic Sea in the 19th century.
A brief history lesson will serve to illustrate how we got here:
BEER FIT FOR AN EMPRESS (AND PORTERS)
Back in the 18th century, British brewing was renowned for its 'porters'.
These long-aged, malt-forward dark ales were so named as they were most popular amongst the porters and ferrymen who traversed the Thames and London's canals.
However, in Europe, the pedigree of such beers' was markedly higher.
British porters became premium exports, often brewed with higher ABVs than at home, to give the beers a longer shelf-life.
Catherine The Great was a particular fan, ordering in large shipments of high-strength, British, dark beer for the Russian court and this is where the term 'imperial' originates - used to describe a high strength beer (usually 9% or over).
All across Baltic Sea ports in Sweden, Finland, Russia, Estonia, Latvia, Lithuania and Poland, British porters flowed in and were widely enjoyed.
It's not surprising that for a region which recalls images of ice floes, dark seas and frozen ports, that these rich, warming beers would have gone down so well.
However, during the Napoleonic Wars, Napoleon blockaded British access to the Scandinavian straits which flowed into the Baltic.
Cut off from the once-steady supply of British dark beers, these porter-starved nations soon realised they could brew their own imitations.
COLDER TEMPERATURES, CLEANER FINISH
What seems to have united these diverse nations under the banner of 'Baltic Porter' is a shared characteristic: the influence of the freezing weather.
Paired with darker roasted malts more easily found on the continent, these brewers would have likely started out using ale yeast (which prefer fermenting at warmer temperatures) but quickly discovered that colder climates had a distinct impact on the flavour of the end product.
Ambient colder temperatures would have mellowed the fruity esters (aromas) typically found in their British counterparts, resulting in a surprisingly cleaner finish.
The timing couldn't have been more perfect for enhancing this clean yeast profile as new lager yeasts from Bohemia and Munich began to spread across Europe in the 19th century.
The word 'lager' comes from the German for storage, or setting down, and refers to how these new yeast strains required fermenting at much lower temperatures and much longer periods of conditioning. German brewers would often leave their beers in cold cellars, or even in caves, to mature for several months.
Lager yeasts thus became crucial towards creating the characteristic clean 'snap' of Baltic Porters.
Baltic Porter is therefore a rather strange, hybrid style: a strong, dark, malty beer, with a surprisingly fresh - and dangerously drinkable - finish.
This hybrid's popularity continues to this day in the Baltic.
In Poland, where some of the best interpretations originate, and where the style is nationally regarded as a 'Piwowarski Skarb Polski' (Polish Brewing Treasure), there is even a 'Baltic Porter Day'!
BELLFIELD'S HALCYON DAYS
Brewed near the equally baltic Firth of Forth, our beer delivers an initially syrupy mouthfeel coupled with a drier, cleaner finish than typical strong, dark beers.
Rather than leaving our brew in the Bellfield cellar to cold ferment for months on end, Halcyon Days goes through a period of cold maturation, retaining something of Baltic Porter's crisp finish.
Complex yet refreshing, we have combined pale Munich and dark, roasted malt with complementary hops which provide a backbone of lightly roasted coffee, milk chocolate and hints of red fruit.
Much like those original porters, Halcyon Days was brewed with export in mind.
Having been sent out first brew to the Netherlands at the end of last year, it is now available to buy on draught in our taproom in Abbeyhill, or to order in 330ml cans from our online shop so that you can create your own (hopefully less stormy) 'halcyon days'.
We hope you enjoy it, Team Bellfield
---
Also in Lastest News from Bellfield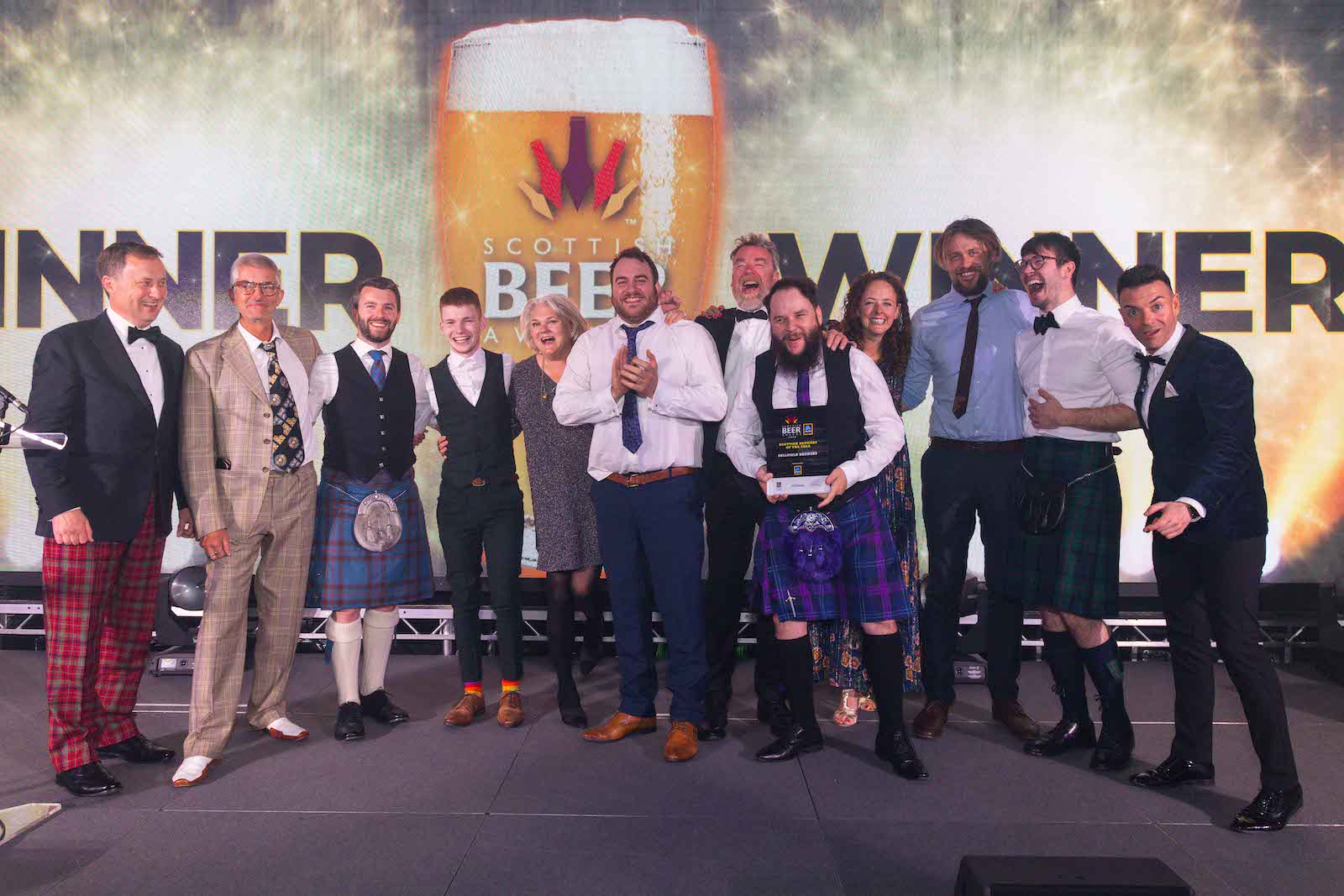 Edinburgh's Bellfield Brewery won four awards at last week's Scottish Beer Awards, winning three medals in the taste awards and the ultimate prize of the night, "Scottish Brewery of the Year", sponsored by Aldi.
Bellfield's Vienna Secession Lager won gold for "Best Amber or Dark Beer", their Craft Lager won silver for "Best Lager" and Wild Shore Saison won bronze (out of 27 finalists!) for "Best Session Beer".