For the Free. New Branding Goes Live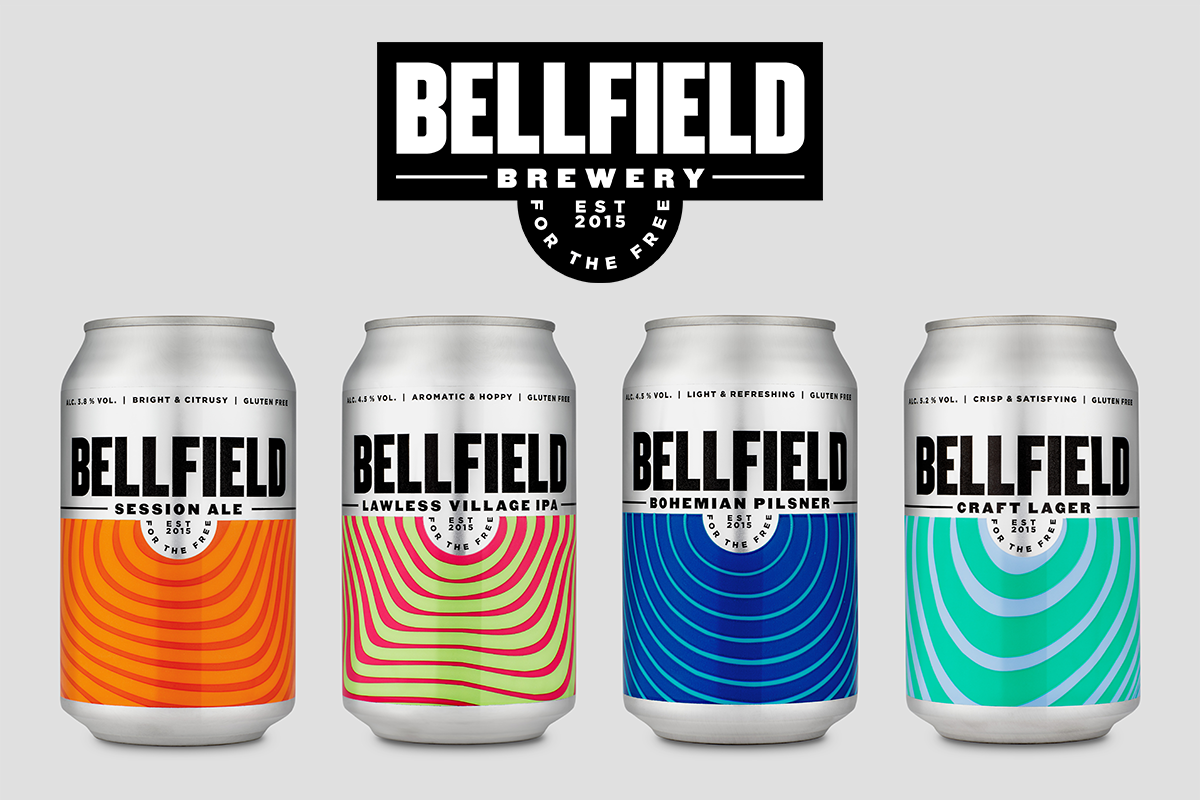 Today we're launching an exciting new look for Bellfield Brewery.
But while we may look different, underneath we're the same: the same award-winning beer, the same team with the same values, independent and always gluten-free and vegan.
Change is just about the only constant these days.
If you know a bit about Bellfield already, you'll know we were born from change; we were the first exclusively gluten-free and vegan brewery in the UK.
Since we were established in 2015, we've been on a mission to brew great-tasting beer that everyone can enjoy.
Demand for our beer is growing and increasingly we need to deliver our products in a variety of formats with different labelling and packaging requirements. We also want to look at multipacks and producing shorter runs of specials and seasonal beers. The new branding and packaging brings greater flexibility and will make this easier to achieve.   
While we loved our original 'bell logo' branding, it had become increasingly inflexible and suffered from a high degree of inconsistency in how the brand was portrayed.
So over the past 12 months, the team have worked with Thirst Craft in Glasgow, to develop a more vibrant and coherent brand that will deliver a stronger presence on crowded shelves, while building on the success of our launch branding.
Thirst Craft have come also up with new positioning for Bellfield - For the Free - which obliquely references our gluten-free and vegan credentials without focusing overly on this, given our increasing appeal to mainstream craft beer drinkers.
And they've come up with a new branding concept we have called 'Resonance'.
Instead of opting for a literal 'bell' they focussed on the 'clapper' which forms a strong metallic shape on our packaging, from which bold colourful patterns, inspired by sound waves, resonate out.
Each of our beers' flavour profiles is reflected through shifting patterns and complementary - or contrasting - colours, while always remaining recognisably 'Bellfield'. This pattern philosophy will allow Bellfield to easily extend the range with resonance patterns that reflect the character of the beer.
We hope you like it as much as we do.
Looking ahead, we plan to extend the Resonance concept into a series of events in our brewery taproom and beer garden - when public health guidelines allow. The Bellfield Sessions will feature live events such as music, spoken word, DJ sets, performances and comedy nights.
---
Also in Lastest News from Bellfield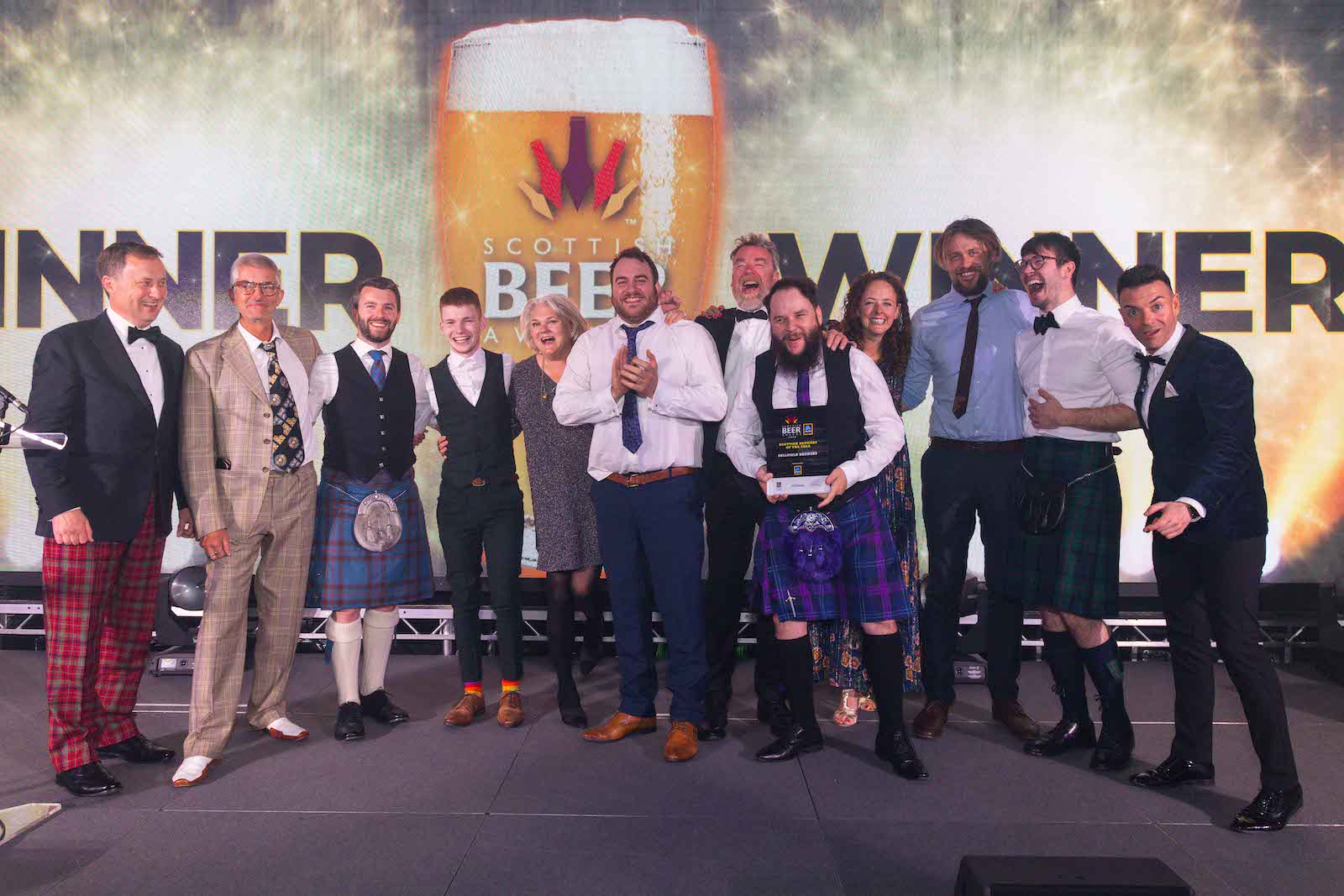 Edinburgh's Bellfield Brewery won four awards at last week's Scottish Beer Awards, winning three medals in the taste awards and the ultimate prize of the night, "Scottish Brewery of the Year", sponsored by Aldi.
Bellfield's Vienna Secession Lager won gold for "Best Amber or Dark Beer", their Craft Lager won silver for "Best Lager" and Wild Shore Saison won bronze (out of 27 finalists!) for "Best Session Beer".