5 Festive Drams – Whisky Tasting at the Bellfield Taproom
BOOK NOW, Sunday 12th Dec, 5pm-7pm, £30 per person
The evening will feature a special selection of 5 drams hand picked and presented by Mark Davidson from Royal Mile Whiskies. Mark will take us on a journey through the different types of whisky, exploring the flavour profiles and distinctive characteristics that each possess.
You will be offered a free pint of Bellfield beer on arrival and the whisky will be accompanied by a selection of palate cleansers – including cheese, oatcakes and chocolate. The wood burner will be fired up to provide a warm and convivial atmosphere.
A bit about Mark:
Mark Davidson is originally from Speyside but for the last 20 years he has worked with whisky in Edinburgh. Initially he was behind the bar at the Scotch Malt Whisky Society's Vaults venue. After that followed a 15 year stint as manager at Wm Cadenheads Canongate shop. He is now in his 6th year as manager at Royal Mile Whiskies' High Street outlet.
Alongside his work in retail Davidson has for many years hosted regular, private, and corporate tastings under the banner Jolly Toper Tastings. Every Scottish distillery operating between 1970 and 2000 has appeared at these 1,000+ tastings over the years. About 4,000 different whiskies have been poured in this time to approximately 20,000 attendees equating to roughly 100,000 drams poured. He also quite likes numbers!
So head down to Bellfield where you can soak up the festive atmosphere and indulge in our glorious Christmas celebrations. So, whether you're planning something special with friends, family, or your office party, get in touch and we'll make it a Christmas you'll never forget!
Our Taproom is in Abbeyhill, Edinburgh – just off London Road. It's easy to reach on the bus, or by bike and it's a short (6 minute) walk from the Scottish Parliament and (12 minute) walk from Edinburgh Waverley Station. You can also reach us from Holyrood Park by walking along Ann Terrace off Spring Gardens, under the railway.
This event is available by pre book only so make sure you don't miss out!
---
Also in Lastest News from Bellfield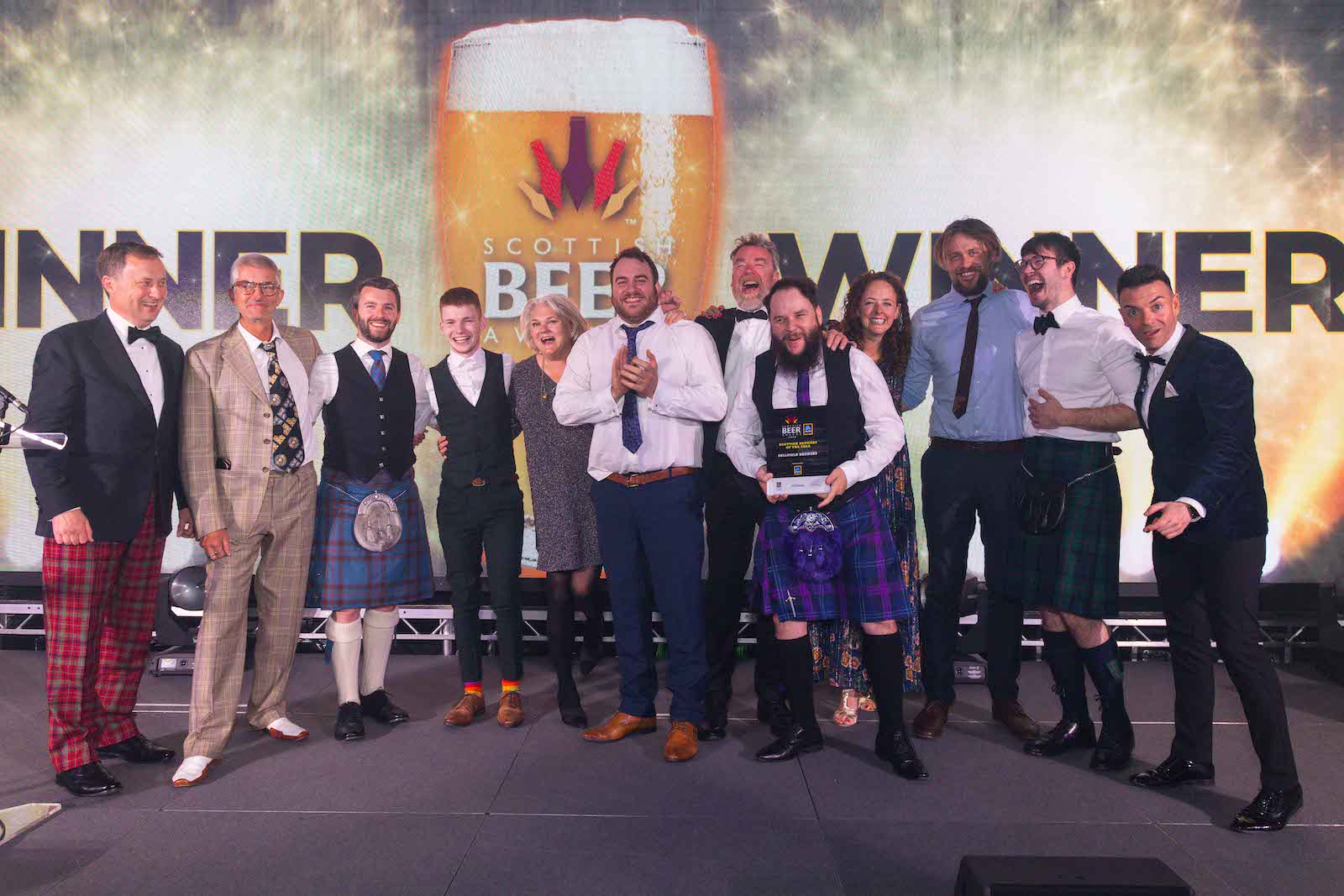 Edinburgh's Bellfield Brewery won four awards at last week's Scottish Beer Awards, winning three medals in the taste awards and the ultimate prize of the night, "Scottish Brewery of the Year", sponsored by Aldi.
Bellfield's Vienna Secession Lager won gold for "Best Amber or Dark Beer", their Craft Lager won silver for "Best Lager" and Wild Shore Saison won bronze (out of 27 finalists!) for "Best Session Beer".