Coronavirus Statement: 17 March 2020
Following yesterday's announcements from the Scottish & UK Governments - and for now - we're staying open until told otherwise and we're hugely grateful to all our customers for your support. 
The health and safety of our customers and staff is front of mind during this time and we completely understand if you want to keep away from public places but if you do feel stir crazy and want to come in for a pint - or to collect takeaways - some reassurance:
As a manufacturer of award-winning beers, we already adopt the highest standards of health and hygiene

While all staff in the brewery and the taproom wash their hands regularly, we have doubled down on hand hygiene

We will be cleaning all touch point surfaces such as card machines, door handles, tables, stools, and bar top to limit cross contamination on a regular basis

We are immediately introducing social distancing

Our team will not handle glassware at the rim during service or glass collection from tables. They'll wash their hands after collecting glasses and loading our glass washer and they'll wear disposable latex gloves when replacing clean glassware on the shelves

We have provided hand sanitiser and paper towels

We'll be encouraging card/contactless payments

Tours and tastings will be cancelled until further notice and all bookings rescheduled for a future date
We are part of a vibrant local ecosystem of other small businesses and breweries that employ local people. Please do what you can to support us through this tough time and help ensure we're here on the other side. 
Buy a Bellfield Voucher

https://www.bellfieldbrewery.com/pages/events

- that can be redeemed for beer, takeaways or future tours

Order online via our

Online Shop

Pick up direct - come to the Bellfield Brewery "Drive Thru" open 9.30am-4pm Monday to Friday.  £15 for a case of 12 beers. You can also cycle or walk :). 
To protect our customers, staff and brewing operations, please don't visit us if you have any symptoms associated with Coronavirus. Our staff have been instructed not attend work if they are showing any symptoms.
Please tell us if you - or anyone you've come here with - shows symptoms of the virus within 14 days of your visit so that we can take necessary precautions for staff and future visitors.
---
Also in Lastest News from Bellfield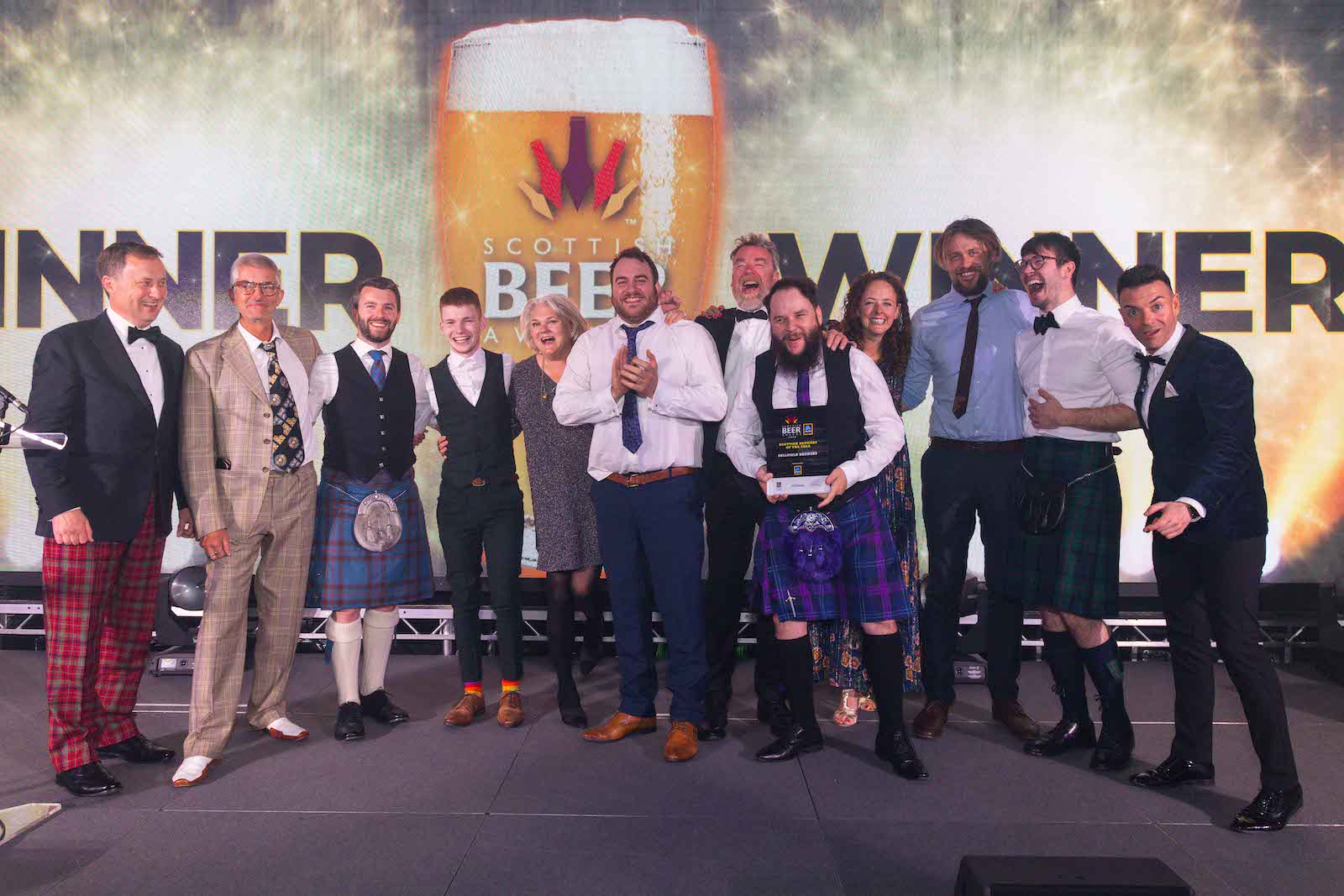 Edinburgh's Bellfield Brewery won four awards at last week's Scottish Beer Awards, winning three medals in the taste awards and the ultimate prize of the night, "Scottish Brewery of the Year", sponsored by Aldi.
Bellfield's Vienna Secession Lager won gold for "Best Amber or Dark Beer", their Craft Lager won silver for "Best Lager" and Wild Shore Saison won bronze (out of 27 finalists!) for "Best Session Beer".