Coronavirus Statement: 13 March 2020
The health and safety of our customers and staff is really important to us.
Following recent announcements from the Scottish & UK Governments and the World Health Organisation (WHO), we have reviewed the processes and facilities at our brew house and taproom.
As a manufacturer of award-winning beers, we already adopt the highest standards of health and hygiene, to meet local authority and national guidelines and standards.
While all staff in the brewery and the taproom wash their hands regularly, we are further reminding them – and our visitors – of the necessity of even more rigorous hygiene.
As such, we have placed paper towels in all loos along with hand sanitizer at entrance doors, to ensure we are following infection control guidelines.
For the time being, the taproom remains open and our events are continuing, as normal. Tours and tastings will also continue though there may be some restrictions on which areas visitors have access to.
In time, should the guidance change, we will review this and update our plans.
To protect our customers, staff and brewing operations, please don't visit us if you have any symptoms associated with Coronavirus.
Our staff will not attend work if they are showing any symptoms.
Please tell us if you - or anyone you've come here with - shows symptoms of the virus within 14 days of your visit so that we can take necessary precautions for staff and future visitors.
If you have any questions about COVID-19, please refer to the Government's website: https://www.gov.uk/coronavirus or the NHS Inform site: https://www.nhsinform.scot/coronavirus
Thank you,
Team Bellfield
---
Also in Lastest News from Bellfield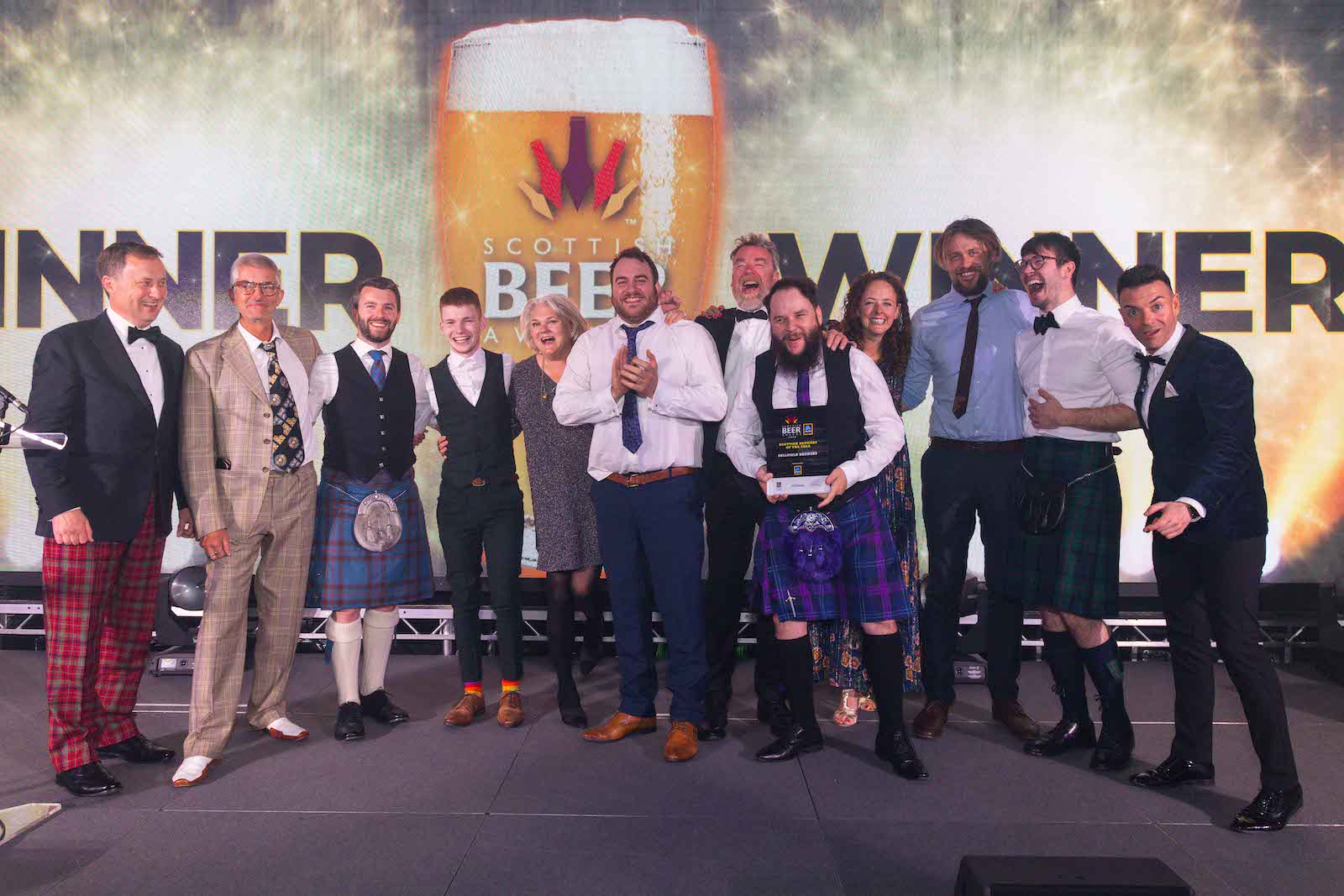 Edinburgh's Bellfield Brewery won four awards at last week's Scottish Beer Awards, winning three medals in the taste awards and the ultimate prize of the night, "Scottish Brewery of the Year", sponsored by Aldi.
Bellfield's Vienna Secession Lager won gold for "Best Amber or Dark Beer", their Craft Lager won silver for "Best Lager" and Wild Shore Saison won bronze (out of 27 finalists!) for "Best Session Beer".