Bloated stomach? Feeling tired all the time? You may be Coeliac: Coeliac Awareness Week May 2019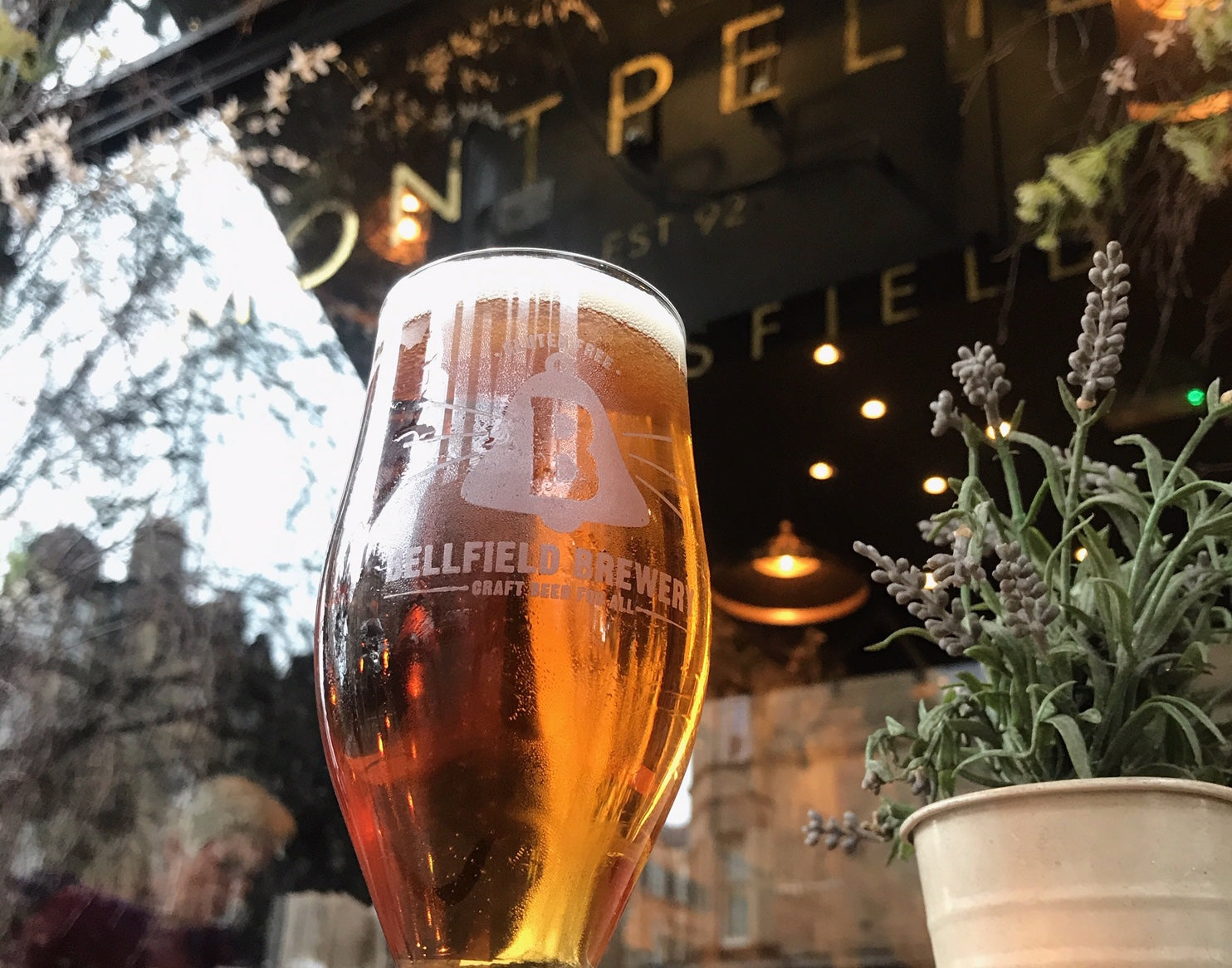 Coeliac Awareness Week runs from 13-20 May and as an exclusively gluten-free brewery, the Week always reminds us of why we set up Bellfield in the first place.
It began as a conversation in an Edinburgh pub between two craft-beer loving friends who had both been diagnosed with coeliac disease and couldn't find a gluten-free beer they liked.
Grief stricken at the prospect of life-long abstention from pies, crisps, chips and especially beer, they got their thirsty heads together and came up with the solution – they would brew their own.
Craft Beer For All became the mission and Born of Grief, Brewed with Love was adopted as the Bellfield strapline.
At that time, there were few great-tasting, gluten-free beers to be found. And certainly, none in supermarkets or on tap, in local pubs.
A lot has changed in five years and the Free From shelves in most stores now look a lot more appealing.
Finding a gluten-free beer that's accredited by Coeliac UK is also easier now, in part due to the big breweries moving into the sector and producing gluten-free variants of their standard beers.
We only produce great-tasting, gluten-free beer, nothing else, and we lab test every single batch in a UKAS accredited lab, preferring not to rely on less accurate, in-house 'dip' tests.
If you are Coeliac we would strongly recommend that you check before you drink.
Does the beer you've chosen carry the internationally recognised, 'crossed grain' symbol?
Does the brewery that produces it, do regular lab tests that they publish for everyone to see?
There are lots of small breweries out there that put the words, 'gluten-free' on their products but there's no evidence that they've ever had them lab tested!
This year, Coeliac UK is turning the spotlight on the half a million people in the UK who may be living with Coeliac disease without knowing it.
People may believe they have IBS, unaware that the symptoms of irritable bowel syndrome are also common symptoms of coeliac disease: bloating, stomach pains and cramps, diarrhoea, constipation and feeling exhausted. 
Coeliac UK, is urging anyone with IBS to ask their GP for a coeliac disease blood test, if they have not already had one.
In the UK, the average length of time it takes for someone to get a diagnosis of Coeliac disease is 13 years from the onset of symptoms because so many of us just ignore them or think we've got a sensitive or dodgy stomach.
Don't ignore it! If undiagnosed, Coeliac disease can lead to complications, including anaemia,osteoporosis, unexplained infertility, neurological conditions and, in rare instances, even cancer.
And for those of you who are now living happy, gluten-free lives, we hope you find more and more great tasting food and drink. This coming week we
Are taking part in Tap Takeovers during Coeliac Awareness Week, in Edinburgh's wonderful, neighbourhood bar and brasserie, Montpeliers; at Randy's Wing Bar in Aldgate and Hackney Wick, London; and at The Rake in Borough Market, in London where you'll be able to choose from at least 8 certified, gluten-free beers all on tap.

 They all offer a fabulous selection of gluten-free food too.

Will have a special collab. beer pouring at Brewdog on Lothian Road, alongside our Bohemian Pilsner

Are running a competition on Instagram

@bellfieldbrewery

to win Bellfield beers, Nairns and Well & Truly snacks, a Bellfield T-shirt & glass.
For more information, Coeliac UK Awareness Week 13-19 May 2019 www.coeliac.org.uk/AW19
There's an online assessment tool on the website at Coeliac UK 
And if you're on Twitter, please tweet to help raise awareness, using #CoeliacUKAwarenessWeek, #IBSorCoeliacDisease, #isitcoeliacdisease
---
Also in Lastest News from Bellfield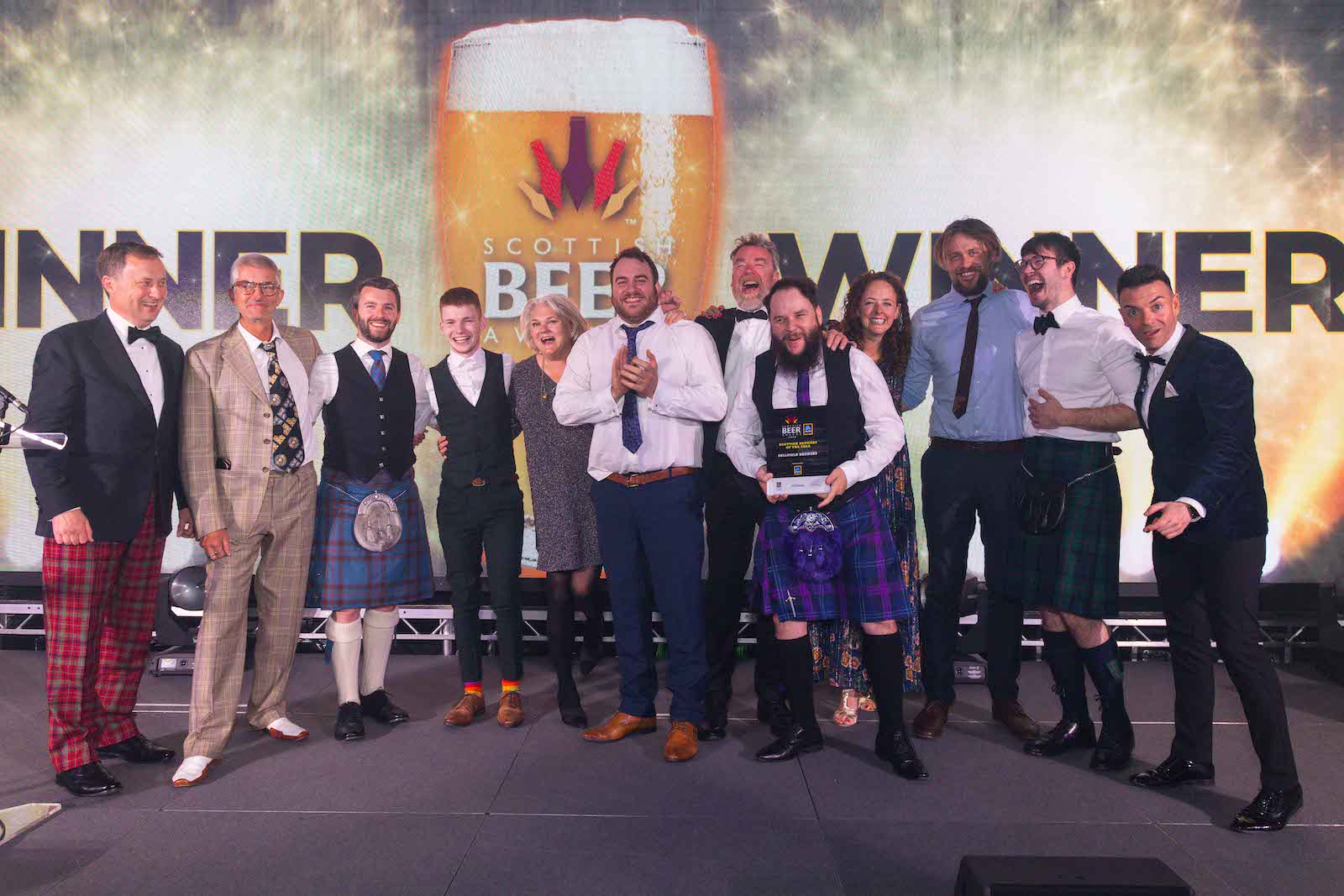 Edinburgh's Bellfield Brewery won four awards at last week's Scottish Beer Awards, winning three medals in the taste awards and the ultimate prize of the night, "Scottish Brewery of the Year", sponsored by Aldi.
Bellfield's Vienna Secession Lager won gold for "Best Amber or Dark Beer", their Craft Lager won silver for "Best Lager" and Wild Shore Saison won bronze (out of 27 finalists!) for "Best Session Beer".