Bellfield Taproom re-opens indoors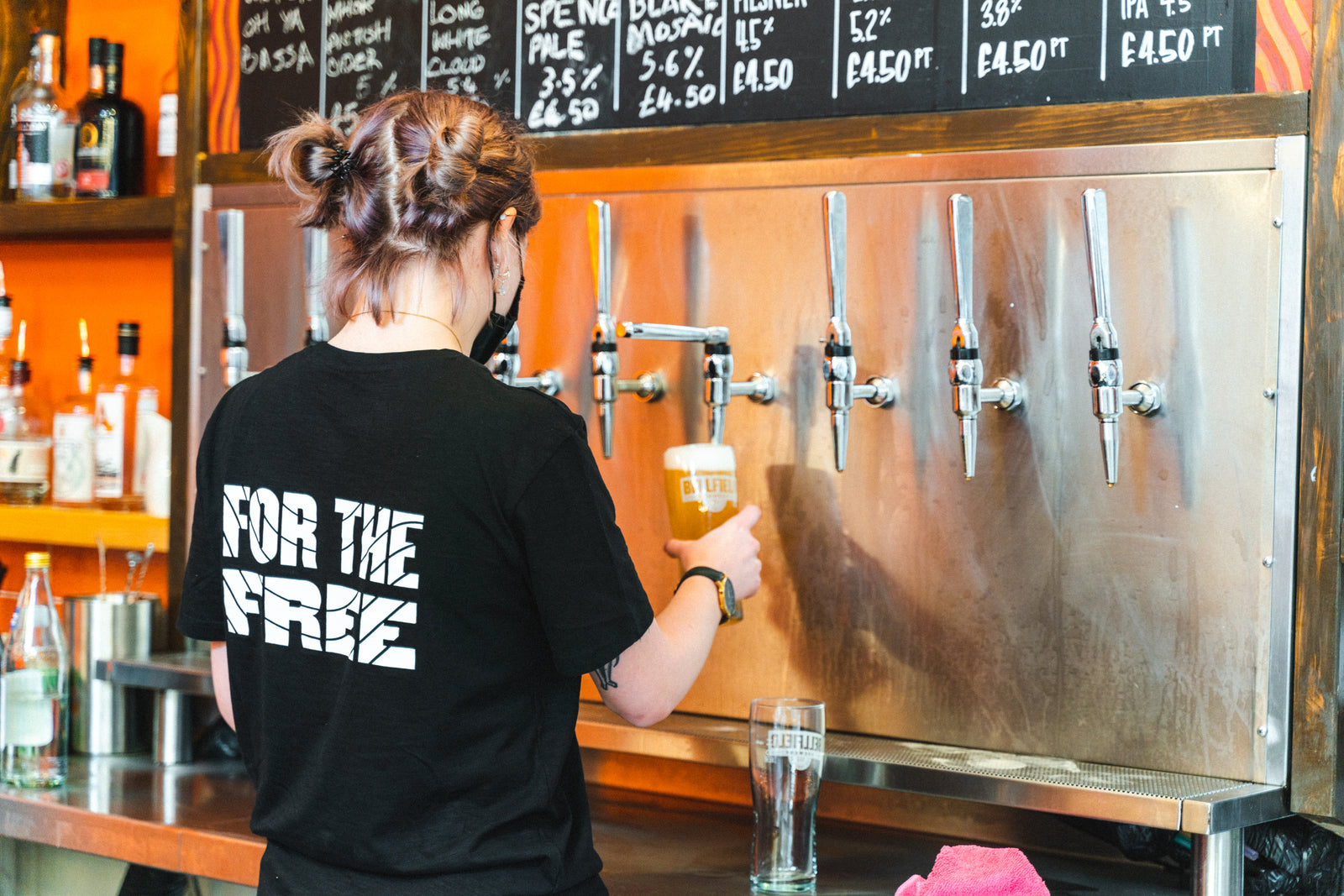 Aficionados of the phrase "Ne'er cast a clout till May be out", will be pleased to hear that our Taproom is reopening for indoor drinks and socialising from this week.
Soon, surely, we'll get some warm sunshine and the beer garden brollies will be used for shade, not rain!
May has not been warm but we're very grateful for the amazing support that customers have shown for our small business by continuing to book our heated booths and outdoor tables sitting wrapped up in coats, hats, scarves and gloves.
Some people have even come armed with their own hot water bottles.
However, from this week with Edinburgh now in Level 2, the new rules allow six people from three different households will be able to enjoy a lovely pint of fresh beer indoors.
And if you don't like beer or fancy something different, we have a wide range of spirits, soft drinks and wines, all from other local, independent producers where possible.
We've also got a great line up of food pop ups booked in for this summer: King of Feasts, Moskito and On the Roll, and Stag Bites the Hog to name but a few, alongside the ever popular Safari Lounge who deliver directly to your table at Bellfield.
Keep an eye on social channels for news of food pop ups.
You are very welcome – as always – to order in your own choice from one of the food delivery apps if that's what you prefer.
Obviously we need to follow all the usual Track & Trace and social distancing rules (face coverings while not seated etc.) and we'll make sure that the room is well ventilated.
And outdoors, we can now accept bookings for 8 people from 8 households - this means our covered booths and some of our keg yard tables are big enough for a bunch of friends or work colleagues (again subject to complying with current guidance).
To book a table please visit the table booking section of our website.
Opening times
Mon-Tue (closed)
Wed-Thu-Fri (2:30pm-10pm)
Sat-Sun (12pm-10pm)
Carry Outs During our Taproom opening hours, draught beer (2 litre bottle) as well as cans, bottles and mini casks are available for takeaways.
Facilities
Fresh beer - our brewery is right next to the Taproom and Beer Garden
A wide range of soft drinks from artisan producers alongside organic wines, small batch Scottish cider, rum gin, vodka and a good selection of malt whiskies
Free WiFi and USB ports
Bike parking
Children welcome to 9pm & dog friendly
Look forward to seeing you soon
Team Bellfield
---
Also in Lastest News from Bellfield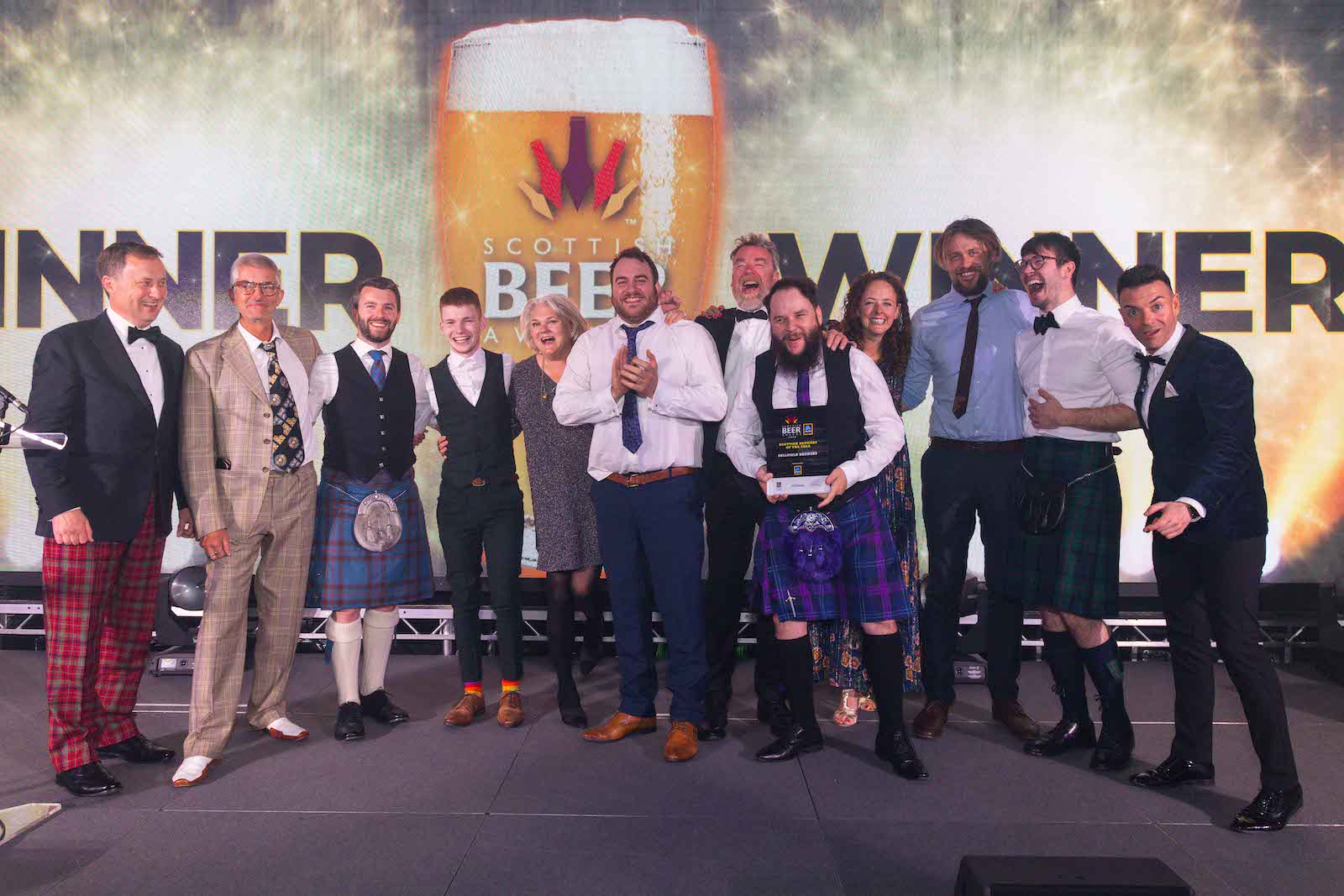 Edinburgh's Bellfield Brewery won four awards at last week's Scottish Beer Awards, winning three medals in the taste awards and the ultimate prize of the night, "Scottish Brewery of the Year", sponsored by Aldi.
Bellfield's Vienna Secession Lager won gold for "Best Amber or Dark Beer", their Craft Lager won silver for "Best Lager" and Wild Shore Saison won bronze (out of 27 finalists!) for "Best Session Beer".