Bellfield Brewery wins at World Beer Awards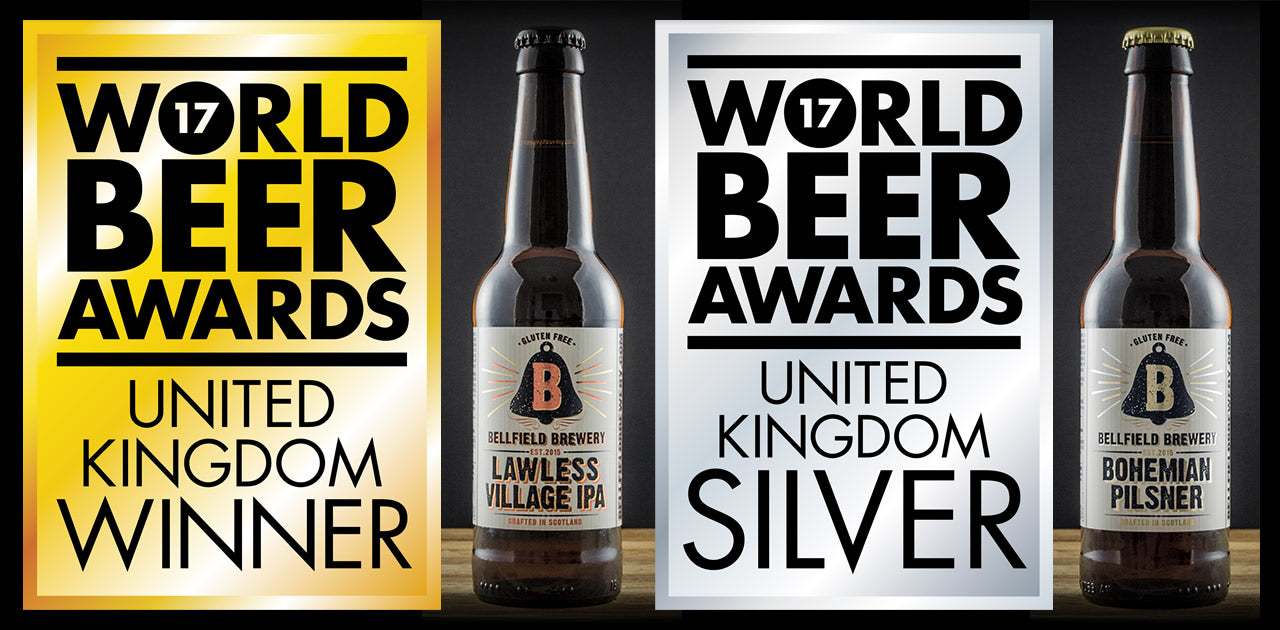 Good news for all lovers of great tasting gluten-free beer. We're very proud to tell you that Bellfield Brewery's Lawless Village IPA was named UK Country Winner in the Speciality Beer (gluten-free) category in this month's World Beer Awards with Bohemian Pilsner named as UK Silver Winner. Both beers also won top awards at London's Free From Food Awards earlier this year.
As a young brewery we're particularly proud to be winning awards. The latest coincides with a successful fundraise, that will allow us to expand, create permanent jobs and bring new beers/formats to market.
Unlike most other breweries now producing gluten-free beers, we don't 'de-glutenise' our beer using enzymes. Instead, we've optimized our brewing process and recipes to produce great-tasting, gluten-free beer, naturally. The beers are totally safe for Coeliacs (UK crossed grain accredited, every batch tested) as well as for vegans and veggies.
Do watch our new video to hear our brewer, big Kieran, interviewed. And if you'd like to order some beers, we have fresh stock so visit our online shop.
A big thanks to the guys at Connected Influence for video production and editing and Paul Dennington from Wolf Note for the music.
---
Also in Lastest News from Bellfield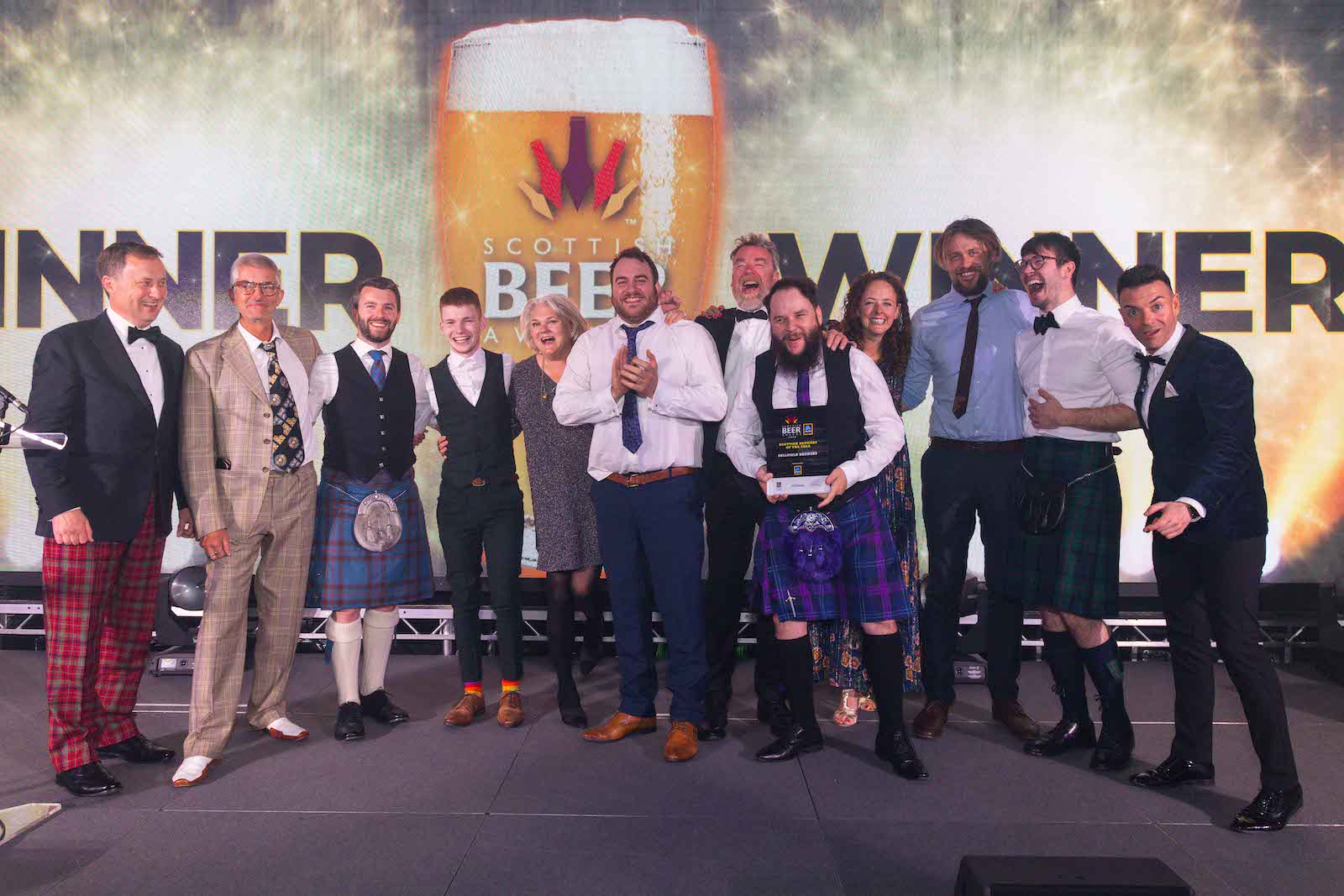 Edinburgh's Bellfield Brewery won four awards at last week's Scottish Beer Awards, winning three medals in the taste awards and the ultimate prize of the night, "Scottish Brewery of the Year", sponsored by Aldi.
Bellfield's Vienna Secession Lager won gold for "Best Amber or Dark Beer", their Craft Lager won silver for "Best Lager" and Wild Shore Saison won bronze (out of 27 finalists!) for "Best Session Beer".