Bellfield's in-house Spirits – Gin, Rum and Whisky – limited edition for Christmas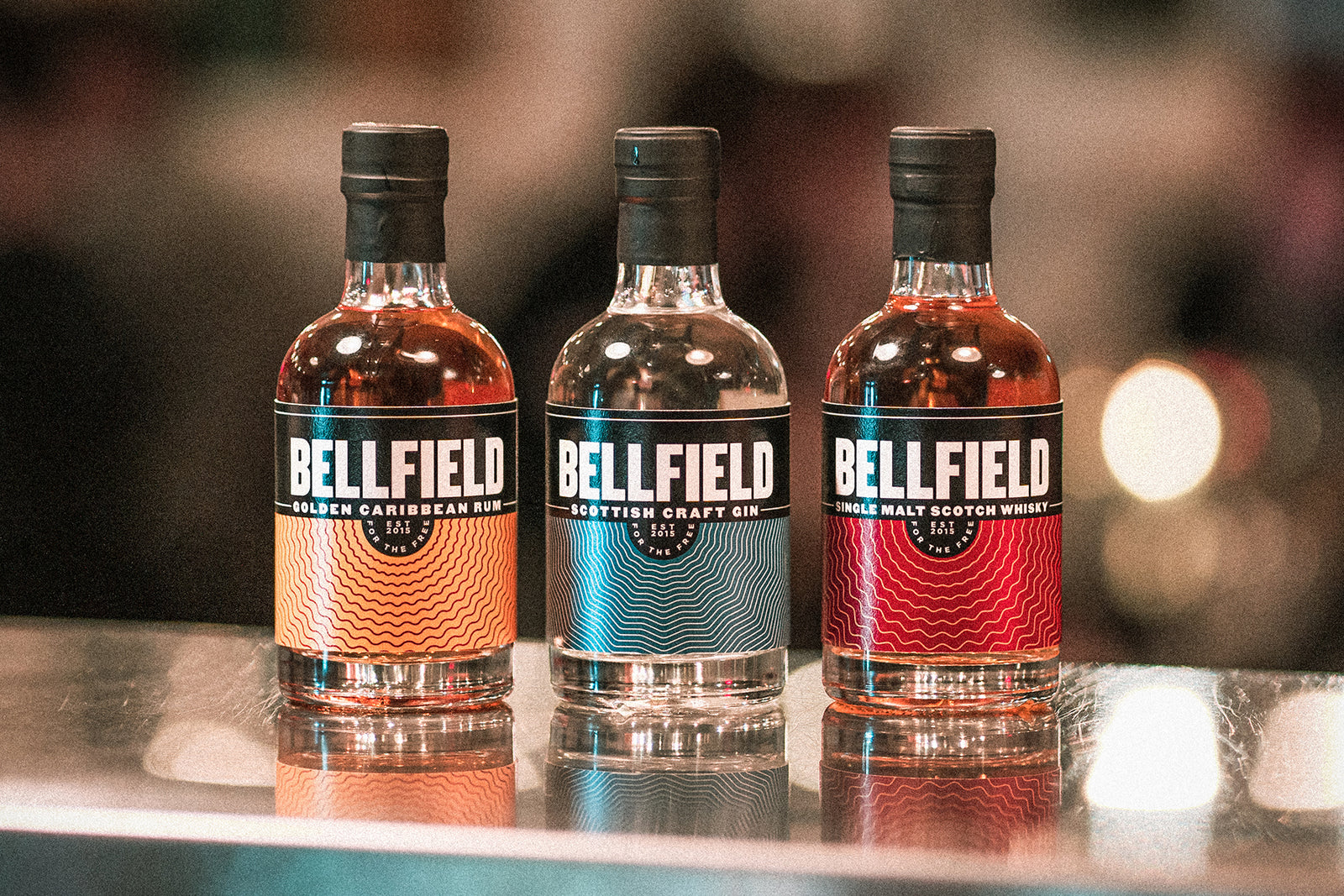 Developed especially for our Taproom in Edinburgh, we were so pleased with our in-house spirits, that we decided to bottle them into limited-edition, 20cl bottles specially for Christmas so that those of you who live further away can enjoy them too.
While we don't have space to set up a distillery at Stanley Place (shame!) we partnered with a specialist local, small batch packager to create a bespoke range of spirits for serving in our Taproom - these are now available in a limited quantity in our Festive Gift boxes. 
We've taken the same level of care with the range as we do in brewing our own, award-winning beers.
Our whole team was involved in a number of tastings over recent months to select the flavour profiles that we wanted to take forward. The packaging that we've developed for the limited edition 20cl bottles is derived from the Bellfield "Resonance" branding and (as with our beers) the colour and patterns chosen, aim to reflect the character and style of the spirit in the bottle.
We reckon the premium quality combined with the distinctive labels will ensure they won't be around for too long.
Bellfield – Scottish Craft Gin (43% ABV, 20cl)
Crisp and clean, this Scottish craft gin is bottled at 43% ABV and delicately infused with one of our favourite hops - chosen after extensive testing of five distinct varieties of hop. A carefully balanced juniper aroma leads to citrus and spice on the palate.
Nose: The slightly resiny juniper aroma is carefully balanced with citrus and botanical notes.
Palate: On the palate, the citrus is still there, but subdued allowing the spices step up to the fore, with coriander, cinnamon and pink peppercorns.
Finish: The finish is crisp and clean with a gentle, lingering nuttiness.
Bellfield – Eight Year Old Caribbean Rum (44% ABV, 20cl)
An 8-year old golden rum, distilled in the Caribbean and bottled at 44% ABV. The aroma of tropical fruit, vanilla and toffee is enhanced with a smooth fruity sweetness.
Appearance: Light with a coppery golden hue.
Nose: Tropical fruit, hints of pineapple, mango, oak vanilla, buttery toffee.
Palate: Soft fruity sweetness, hints of almond, rich warm soft alcohol vanilla.
Finish: A lingering tropical fruity sweetness, very smooth.
Bellfield – 12 yo Single Malt Scotch Whisky – PX Finish (58% ABV, 20cl)
Finished in a Pedro Ximinez sherry cask and bottled at cask strength of 58% ABV, this 12-year old Speyside is delicious, fresh and clean with notes of soft fruit, vanilla and a light smokiness.
Appearance: Light amber.
Nose: Fresh soft-fruits, hints of sweet PX sherry with a hint of vanilla, then light smokiness.
Palate: Sweet, overall. Viscous, but fresh and clean: a pleasant acidity.
Finish: Slight sweetness with lingering woody notes.
---
Also in Lastest News from Bellfield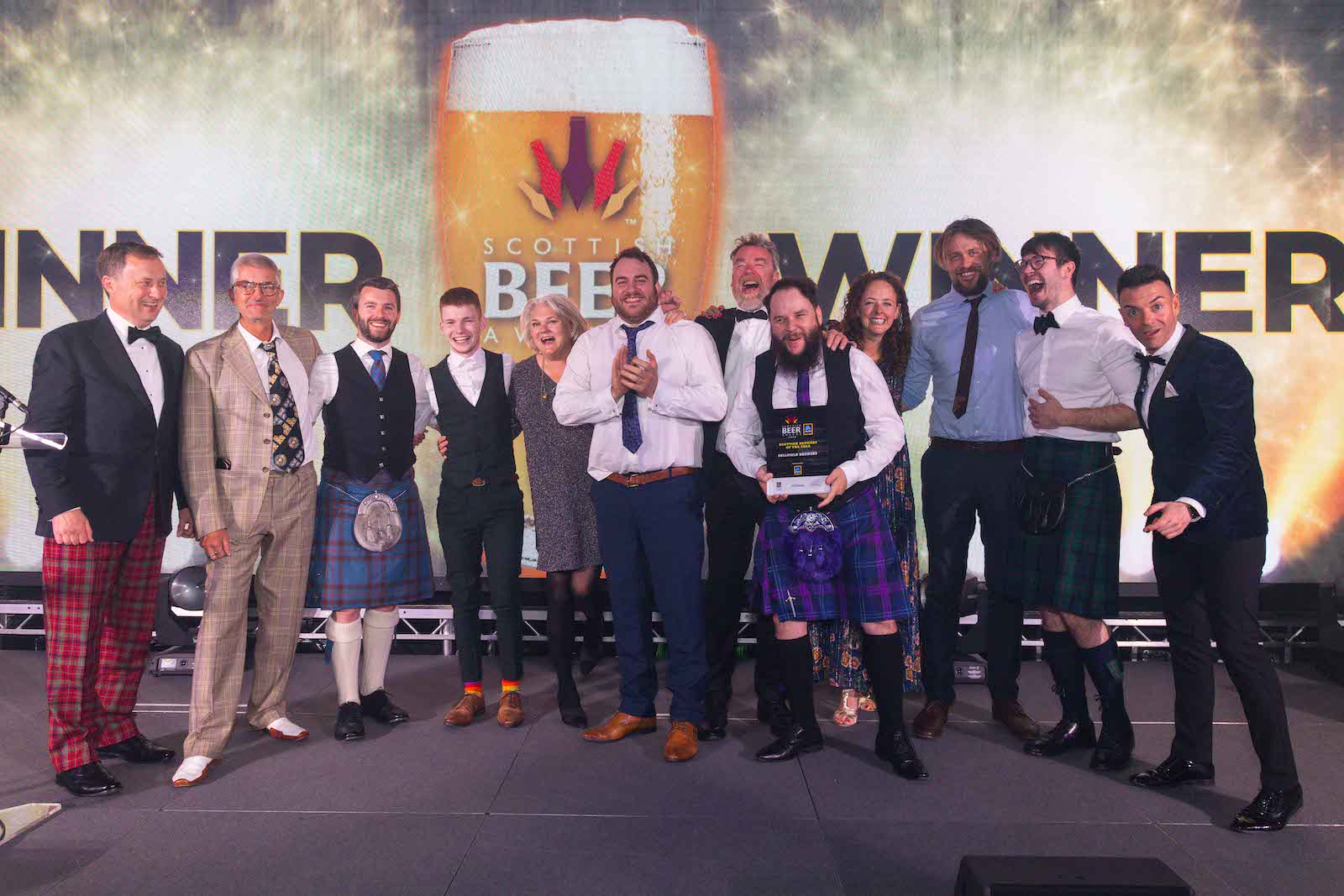 Edinburgh's Bellfield Brewery won four awards at last week's Scottish Beer Awards, winning three medals in the taste awards and the ultimate prize of the night, "Scottish Brewery of the Year", sponsored by Aldi.
Bellfield's Vienna Secession Lager won gold for "Best Amber or Dark Beer", their Craft Lager won silver for "Best Lager" and Wild Shore Saison won bronze (out of 27 finalists!) for "Best Session Beer".